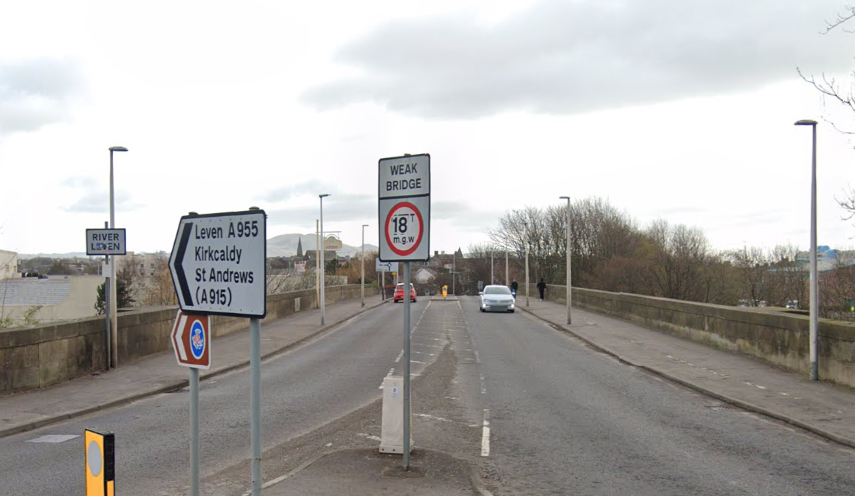 MEMBERS of Fife Council's policy and co-ordination committee are to be asked to agree to plans for the build of an £8.157 million replacement Leven Rail Bridge.
The crossing was initially set to have its deck replaced, with £2.446 million set aside in the council's 2019 capital plan budget for the works – however investigations have since shown 'significant deterioration' of the 75-year old bridge.
Under new plans, a replacement crossing would be operational by December 2023, prior to the Leven rail link being delivered. Fife Council said this would avoid construction costs in excess of £13 million, due to the constraints and complications imposed when working over a live railway line.
A report ahead of next week's (January 20) meeting on the plans read, "The existing bridge is in a deteriorating, poor condition and the 18-tonne weight limit in place limits the economic vitality and accessibility within the area. The investment in support of the reintroduction of the rail link looks to help regenerate the economic, social and environmental benefits to the Levenmouth area. This option does not help support that vision."
The level of work now required to deliver the replacement works mean that costs are £5.711 million more than originally budgeted in 2019. The local authority said 'various' options have been explored to fund the shortfall and it is proposed that other funding options are progressed through Sustrans and the Levelling up fund.