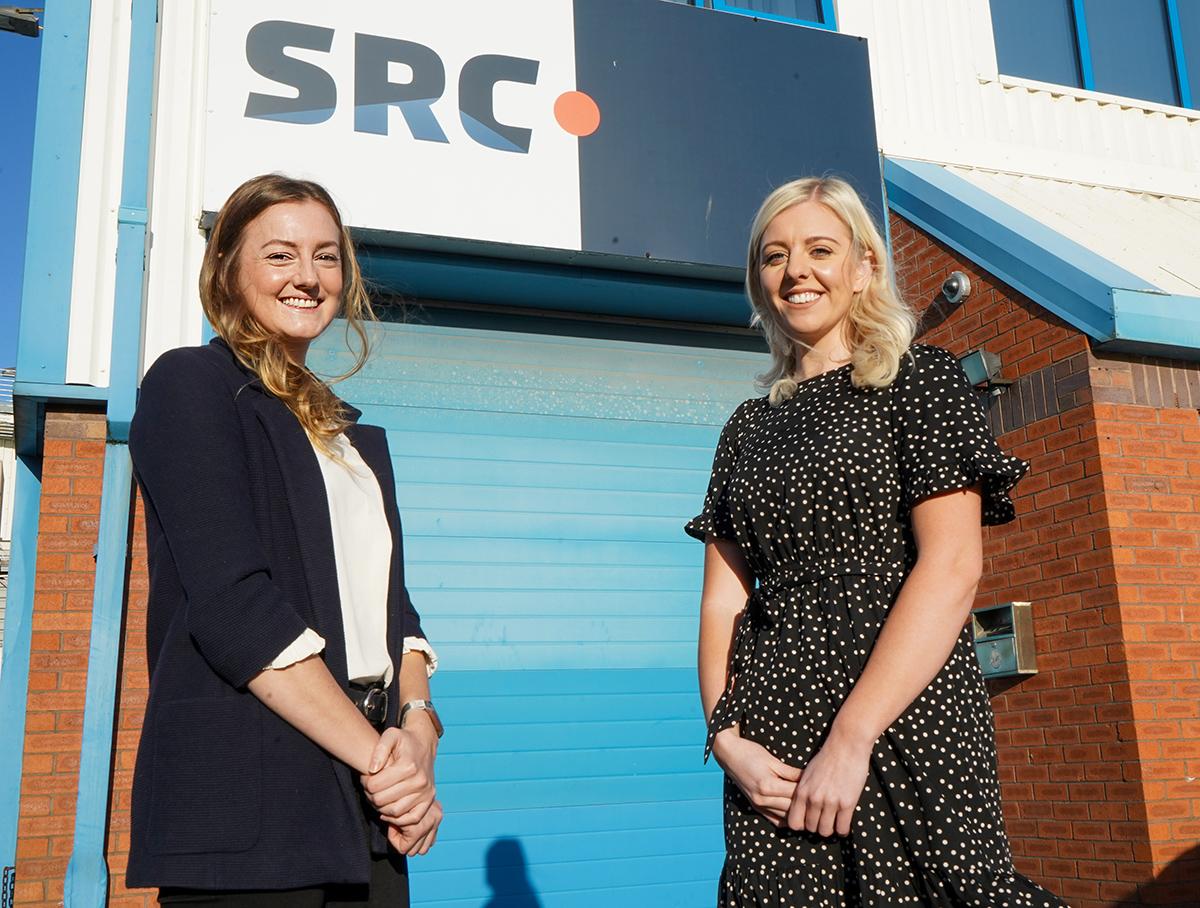 STEEL River Consultants has announced three new appointments at its offices in Stockton and Glasgow.
The business offers health and safety consultancy support as well as cost and project management services. Eleven new staff members have joined in the last year alone.
The new recruits include Lindsay Woolvett, who has been appointed assistant project manager. Relocating from Canada, Lindsay has seven years of project management experience and will work with the team on delivering cost and project consultancy to both public and private sector clients.
Lindsay said, "Most of my experience has been on the general contractor side, so I'm really looking forward to branching out and learning more about the client and consultant side of the industry. It's an exciting time to join and I can't wait to see how we develop and grow."
Lisa-Mari Johnston has also relocated from South Africa and will be based at the firm's Glasgow office as a junior safety consultant. She has six years' experience in the construction industry working for contractors and in consultancy.
Lisa-Mari said, "I am delighted to be starting this journey with such a great company and look forward to learning everything there is about the work that we do. My very first project as a health and safety officer was in the renewable energy sector, so I am excited to be heading back into that direction."
Victoria Cooper, from Middlesbrough, will join as the firm's first marketing manager and will focus on raising the profile of Steel River Consultants. Victoria said, "This is a really exciting opportunity for me. I feel really lucky to join such an ambitious firm and I'm looking forward to shouting about all the great things we do."
MD Graham Tyerman added, "I am delighted to welcome all three new members to the team. We have experienced a period of rapid growth in the last twelve months, and it is a really exciting place to work.
"Lindsay brings valuable skills that complement the existing cost and project management team and will allow us to expand into new areas. Lisa-Mari will support our growing venture in Scotland which is a great opportunity for us. And Victoria will help us raise awareness of Steel River Consultants and the services we offer, as well as supporting business development."