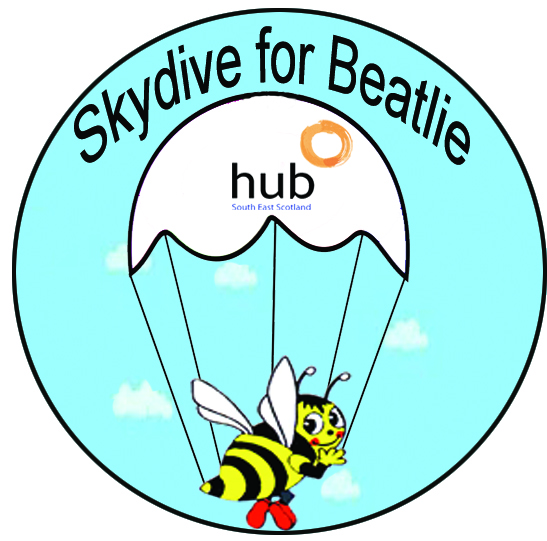 HUB South East project director Eileen Mackin is set to tackle her fear of heights by embarking on a skydive to raise money for the youngsters at Beatlie School in Livingston.
The school provides specialist education for pupils aged 3-18 with severe and complex educational support and profound medical needs. It will be moving to a new purpose-built facility and Hub South East, West Lothian Council's development partner, is responsible for the delivery of the new learning space, which will include assistive technology to help facilitate greater independence for the pupils.
Eileen said, "It's so hard to capture in words the feeling I get from being at Beatlie, but from my very first visit, I instantly felt welcome. I was a stranger coming to visit the school and as I was shown around, there was something positive going on in every room and there was joy and laughter.
"It is just such a happy school where you can feel the care and love that you find in families. Yes there are challenges, either personal challenges due to the complex disabilities or challenges presented because of the building that the school is in currently, but everyone just gets on with them and makes the best out of they have and doesn't complain.
"I left Beatlie full of admiration for every single person in it and it made me realise how fortunate I am and at that moment I wanted to what do something for the Beatlie community. I thought long and hard about what to do and decided that it had to be personally challenging for me – to push myself out of my comfort zone.
"Those who know me, know that I am terrified of heights so of course the logical thing to do would be to jump from a plane! When I raised this idea with the team at Hub South East, they thought I was mad, but we're all about delivering local community benefits, so what better a way to give back as part of the Beatlie project. We're hoping to kickstart the new year by raising at least £2,022. I'm determined to raise as much as possible and put even more smiles on the faces of Beatlie's young people."
Beatlie headteacher Carol Robbie added, "Eileen is going above and beyond in her efforts for Beatlie and I'd like to thank her and the wider Hub South East team for this support. It's great when others get to experience what we see on a daily basis – that despite the complex challenges faced by our young people, Beatlie is a place of happiness, smiles and laughter.
"We're looking forward to working with Hub South East as the design and build of the new school progresses. We have really positive connections with our local community and any money raised through this Skydive for Beatlie, will help ensure these continue after the move to our new home. We have a bee as our school logo and the young people and staff have our fingers crossed that Eileen can channel her inner Beatlie Bee as she takes to the skies!"
Eileen's parachute jump is booked for March 27 and a fundraising page has been set up online – https://www.justgiving.com/crowdfunding/skydiveforbeatlie.