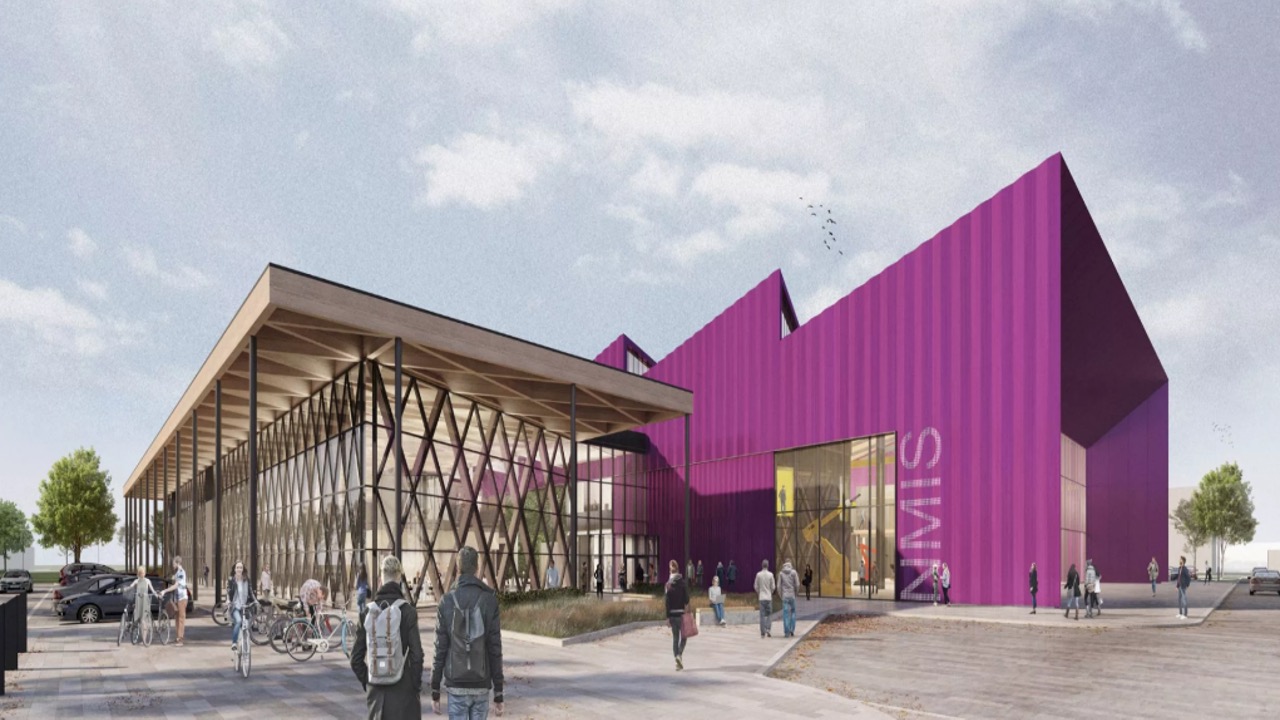 Construction consultancy RLF has been working on two major projects with pioneering eco-credentials — the Technology & Innovation Centre for the University of Strathclyde and the National Manufacturing Institute Scotland. Dorothy Robertson, executive director at RLF, told Project Scotland about the increasing role of sustainability within the sector.
Q) How important has sustainability become for RLF in recent years? What steps have you taken to help tackle the climate emergency?
A) For a number of years RLF has believed businesses are responsible for good environmental practices and operating in a sustainable manner. We have implemented various strategies with the commitment to reduce our environmental impact and improve our environmental performance as an integral and fundamental part of our business strategy and operating methods.
This strategy set out our commitment to sustainability and how we intend to meet the challenge of developing our business whilst reducing our environmental impacts.
Measures that were taken include sourcing of and purchasing of lower environmental impact products for all office supplies, reduced energy consumption, disposal of waste by recycling as much as possible, senior management cars are either electric or hybrid with EV charging points installed at our offices, we also encourage alternative modes of transport.
A sustainable business operating in a green environment is a key vision for our global business. With US firm MGAC recently acquiring RLF we are across the board fully committed to ESG (Environment, Social, Governance), which is demonstrated by a range of business practices on both sides of the Atlantic. From broader community engagement to specific office practices, we are constantly asking ourselves how we can minimise our environmental footprint and enhance the communities in which we live and build.
Our ESG goals align with the Sustainable Development Goals of the UN Global Compact. These targets are globally focused initiatives concentrated on the intersection between ending poverty and strategies that provide improved health and education, reduce inequality, and develop economic growth, while ending climate change and preserving our oceans and forests.
We are now taking things further and over the last several months, MGAC/RLF has been developing its first ESG Report. The report, scheduled to be published Q1 2022, will enable the company to be more transparent about the risks and opportunities we face.
Our ESG Report will establish a benchmark in key areas that allow us to evaluate and improve our goals year-over-year. It will keep us accountable and visible. MGAC/RLF ESG Report will also serve as an important communication tool to share with current clients, potential clients, and future and current employees.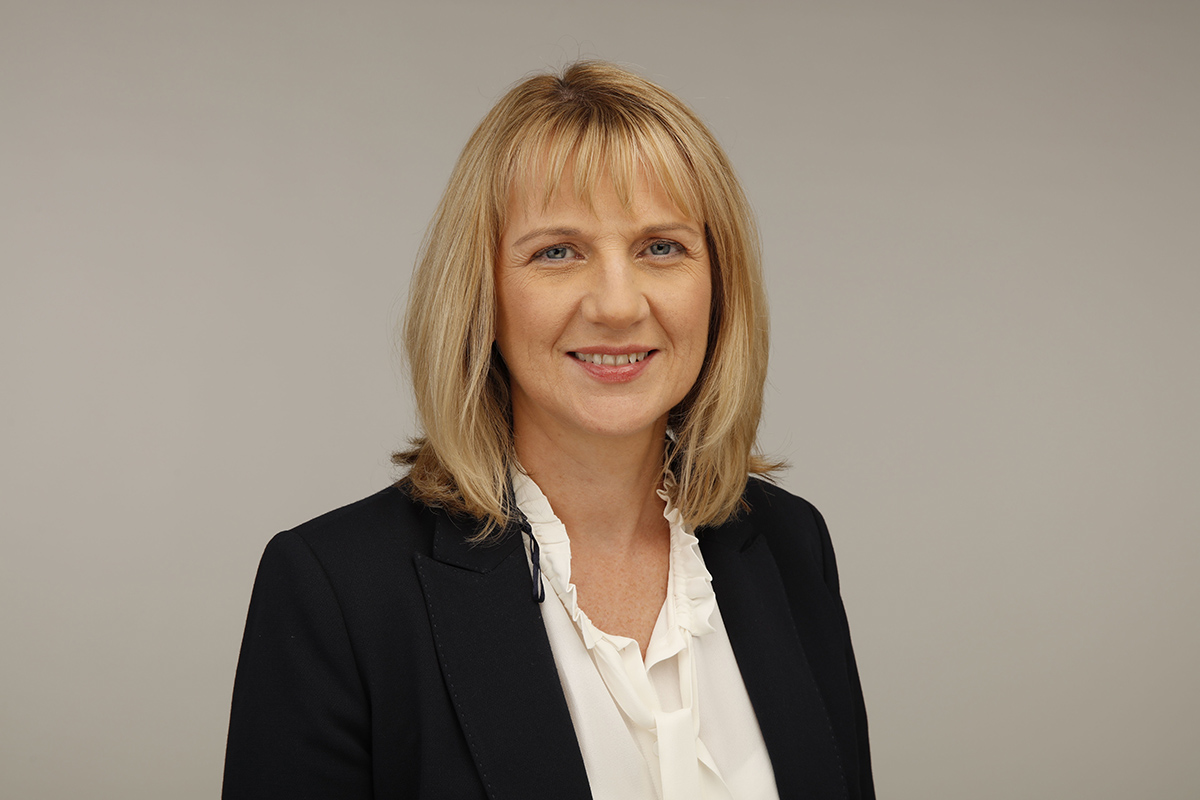 Q) What benefits have you noticed by becoming 'greener'?
A) Apart from a sense of doing the right thing for the environment and the communities we live in, it creates not only a better place to work but one that is less wasteful. This also enables efficiencies in the way we operate. You cannot underestimate the impact on your employees; we all have the same sense of purpose in the way we undertake our daily tasks – but knowing it is done in a sustainable and more environmentally-friendly way makes a huge difference to staff wellbeing.
Q) Can you provide an overview of your work on the Technology & Innovation Centre for the University of Strathclyde and the National Manufacturing Institute Scotland, highlighting in particular the sustainability credentials of both projects?
A) RLF is providing strategic cost advice from the initial early feasibility stage through to the current design stage and construction stage. We are also providing procurement advice to the University of Strathclyde to achieve cost and value for these unique developments.
The TIC project is still in the early stages, but will be designed to PassivHaus Standards, an effective approach for reducing energy demand and CO2 emissions. This together with conscientious choice of products with maximum carbon reduction properties will ensure compliance with the University's Climate Change and Social Responsibility Policy (2016-2026). This policy has four key aims: tackle climate change and reduce resource use; be socially responsible; collaborate with others to embed sustainability across the institution; and share learning and knowledge to help ensure continuous improvement. We understand the project will become one of the biggest non-domestic PassivHaus developments in the UK.
The NMIS building will house a Factory of the Future, which has been designed to be energy carbon neutral in operation. The heat for the building will be sourced from Renfrewshire Council's 'ambient heat loop' system, producing 90% less carbon emissions than traditional gas boilers. The building will also have EV charging stations available for cars and bikes that are powered by solar energy. To encourage cyclists, paths will be constructed for travel to and around the facility. Landscaping has also been taken into consideration and will be designed to encourage wildlife and biodiversity. NMIS is also aspiring for BREEAM Outstanding accreditation, which is the world's leading sustainability assessment method.
Q) How important is early engagement on projects such as these to help meet environmental ambitions?
A) The advantages of early engagement on construction projects are well documented. This is not just about contractor engagement but also with stakeholders and the end users who will operate and use the facility. A well-planned project reaps many rewards during the construction and then in its operational phase. However, it is important to have a holistic approach – sustainability it is not just about initial capital cost and standard design but about the life cost and the carbon footprint.
To ensure net zero (which is the target for many clients now), design teams need time to innovate. They need to discuss with peers, regulatory authorities and importantly gain ideas from across the globe. Innovation is impossible without engagement and challenging the norm.
Ambitious sustainability targets also need to be tested and communicated with local supply chain partners at the beginning of concept design, not as work packages are procured – as this is simply too late. There is often an assumption that by simply stating the requirements in specifications, sustainable, responsibly-sourced products will just appear on the market.
All parties involved in a construction project now need to work together and the sooner they engage then the greater success of achieving the sustainable objectives of any project.
Q) What are some of the challenges around creating buildings that are more sustainable? How can the industry overcome these challenges?
A) Environmental sustainability and the energy-intensive construction industry don't often go hand-in-hand. The construction industry is a massive consumer of raw materials and natural resources and contributes to the world's carbon emissions. It has many conflicting goals and challenges.
Our industry does not have a mass-produced end-product; each building usually is unique. However, the sector is moving in the right direction as sustainable design is becoming more prevalent based on more stringent building regulations, and products are reviewed and selected not only from a cost perspective, but also based on their sustainable and environmental impact. While knowledge, education, and awareness on sustainability are without a doubt on the increase, one of the biggest challenges centres around the commercial viability and availability of materials.
There is no doubt, for now, that sustainable design does impact initial capital costs. Even though capital costs typically account for only 20% of the lifecycle cost of the building and sustainable design can reduce operational costs in the long-term, there is still the conflict of available funds at the outset of a project against the savings in the future.
However, as the demand for sustainable buildings increases the excuse of initial capital cost will diminish. As with all developments and innovations sustainable design will become the norm and we will no longer talk about the increase in construction costs.