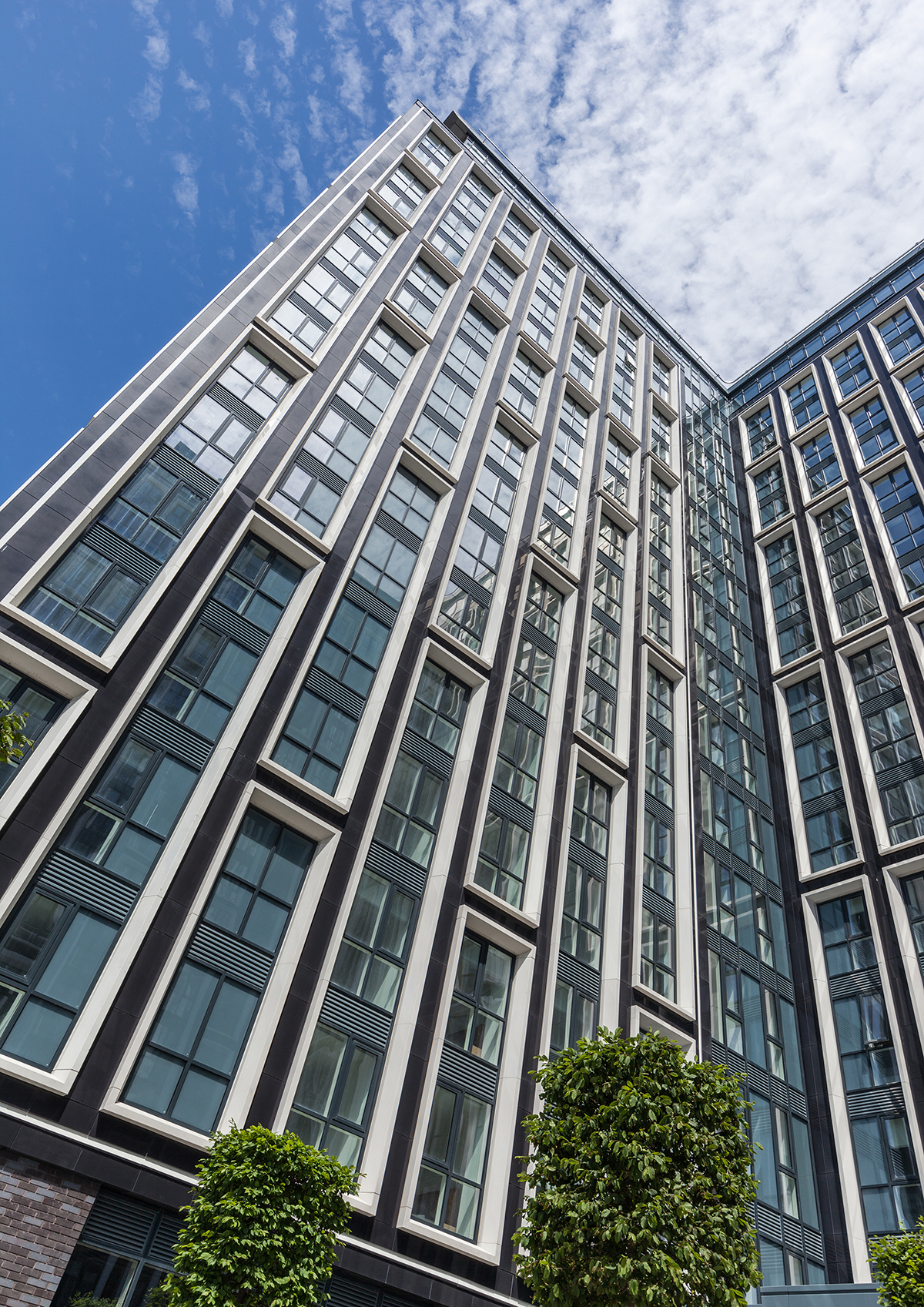 By Brian G Newell, chief executive of Shackerley
BUILD to rent (BTR) developments have become such a proven property investment model that high-end BTR projects are not only commonplace in London but are also increasingly widespread in regional cities.
But as the availability of BTR developments increases, so too does the need to differentiate and add value; both for would-be investors and for tenants. As a consequence, the specification must have wow factor, while enabling the development to be brought in at a cost that enables an attractive yield.
The façade is, arguably, where that wow factor matters most, because it is the first and most visible touchpoint for both investors and would-be occupiers. But wow factor is not the only consideration; there are a broad range of elements to bear in mind for the specifier, including safety, buildability, local planning requirements maintenance and performance.
Safety First
Following the tragic events at Grenfell Tower in 2017, it is now mandatory for any cladding used on a residential building of 18m high or more to be certified as A1 or A2-s1,d0 to BS EN 13501-1 to limit the combustibility of the building envelope. As BTR developments tend to be high-rise residential blocks, this requirement should be applied to the façade specification of all BTR developments.
When assessing the fire safety credentials of a cladding specification, it is important to understand the certification of the specific system chosen, rather than simply the generic material type. For example, ceramic or natural stone is always A1 rated and Shackerley's SureClad Engineered Stone system, which is A2-s1,d0 certified is also suitable. But not all engineered stone systems meet BS EN 13501-1 compliance requirements for residential buildings, due to the type and quantity of binding agents in their composition.
It is also important to note that combustibility is not the only safety criterion that should be applied to cladding specification. In the unlikely event of damage to panels from impact after installation there is a safety consideration to prevent the potential for fragments to fall from height.
To counter this, all SureClad Ceramic Granite and Engineered Stone panels manufactured at Shackerley's ISO 9001 certified UK factories have an anti-fragmentation mesh adhered to the rear face and the standard meshing process is certified as A2-s1,d0. We have also developed a unique A1-rated meshing process, which can be used with the SureClad Ceramic Granite system to achieve a completely A1-rated installation.
Cladding manufacturers may suggest removing anti-fragmentation meshing from a specification to retain an A1 rating, however, doing this simply increases potential risk factors rather than making the building safer.
Buildability
Achieving the prestige and traditional appearance of natural stone with modern construction methods is often part of the brief for BTR developments. Where natural stone is required for planning consent or by the client, the SureClad Natural Stone system provides the natural variation of stone in a versatile, A1 rated non-combustible cladding system.
Often, it is not just the aesthetics and versatility of the cladding system that influence the specification decision; the weight and versatility of the system are also common considerations. Shackerley's 20mm thick engineered stone panels provide a lighter weight alternative to natural stone and can be fabricated for the SureClad façade system application in much larger panels up to 3.2m x 1.6m, while the SureClad Ceramic Granite system can be installed in large format 3.2m x 1.6m panels as thin as 12mm, for a lightweight solution that enables seamless slab-to-slab façades.
Both Ceramic Granite and Engineered Stone can be specified in a range of finishes that complement heritage materials such as granite and Portland stone and Shackerley's SureClad façade finishes are compatible with the Queen's Award winning SureClad Access installation system, which enables non-sequential installation.
The flexibility of the chosen system for use with high-end design features, such as slim pillars, balconies and roof terraces also influences specifier choice. Here, specification decisions must be based on the capabilities of the façade system manufacturer to produce accurate bespoke details, as well as the properties of the material and versatility of the system.
Aesthetics
With their designer interiors and sumptuous foyers, BTR developments are marketed to both investors and occupiers on the way they look, so aesthetics are critical. It's important to note that this includes considerations for how well the project complements surrounding buildings and how the façade will look over time, with minimal maintenance.
These factors often lead specifiers to select the SureClad Ceramic Granite system, because the panels can be specified in a wide range of colours and finishes to complement local buildings or create a unique and eye-catching look.
Contrasting colours can also be used by architects to play with light, shade and form. Perhaps most importantly for the value of the asset throughout the investment cycle, SureClad Ceramic Granite and Engineered Stone panels are non-porous, which means that they are resistant to algae, graffiti, pollution and freeze-thaw damage, inhibiting degradation and discolouration over time.
Ask the experts
As with any type of construction project, your cladding supplier can help with selection of the best material and finish for your BTR project. Tapping into this expertise can often help achieve cost and buildability benefits while ensuring the façade meets the highest of expectations.