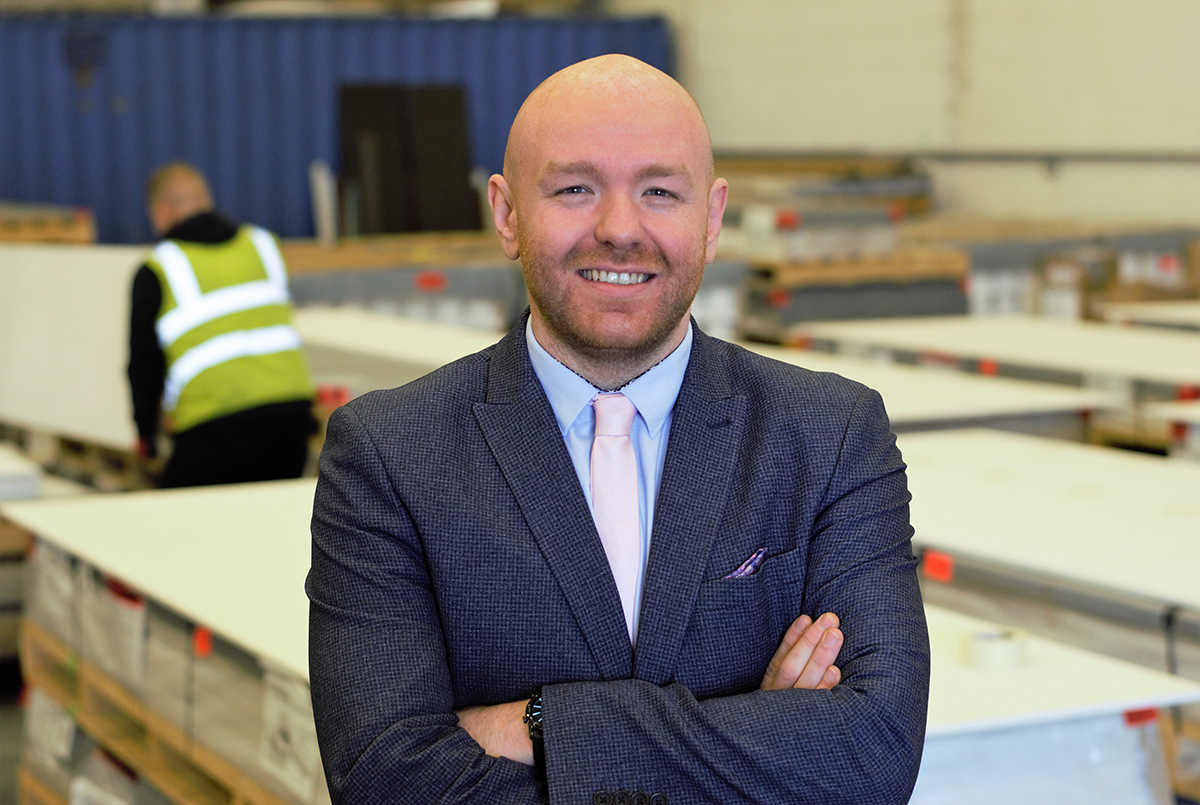 Is Scotland ready and prepared to deal with the recladding of high-rise buildings in the wake of the Grenfell Tower tragedy, asks William Barlow, branch manager of non-combustible facades specialist Vivalda Scotland?
IN August 2021, the Scottish Government produced an advice note in response to the dreadful events that occurred at London's Grenfell Tower in June 2017. A substantial piece of work, the document provides guidance on how to determine the level of risk posed by existing multi-storey residential buildings, including blocks of flats, student accommodation and hospitals. This clarity is very welcomed by owners, specifiers, contractors and cladding manufacturers alike.
Building Assessments
An important companion piece to this guidance is the Scottish Government's Single Building Assessment Programme, which kicked off in August 2021 with the identification of 25 buildings that 'were most at risk'.
The guidance clarifies under what circumstances appraisals should be carried out on buildings to determine the fire risk and when an inspection should not be necessary. It also outlines when temporary measures, such as a waking watch, should be implemented within a block where a fire risk has been identified.
Learning from Whitehall
It also makes an important distinction between buildings that are 'extensively clad' and 'partially clad' with the most dangerous types of cladding – generally agreed as a more sophisticated approach than that taken by the British Government.
Interestingly, the note also provides separate guidance for buildings above 11 metres and below 11 metres. Once again, this is a different approach to Westminster, which generally assesses risk based on an 18-metre threshold and has not emphasised a difference between extensively and partially clad buildings.
This is all encouraging and shows that the Scottish Government has learnt lessons from some of the mistakes made by its British counterparts – especially when making important distinctions on building height and full or partially clad towers.
Scale of the Challenge
However, shifting up a gear from guidance notes to the practical business of cladding remediation is a significant step that requires planning, funding and most importantly resources.
The scale of the job facing our construction industry is huge. While some estimates put the number of high-rise tower blocks needing remediation at approximately 400, other observers think this figure is the thin end of the wedge.
What has not built confidence in the Holyrood government's approach to recladding is its relatively slow progress – only confirming its building assessment programme in August 2021, over four years after the Grenfell Fire. The fact that a recent freedom of information request on the location of these dangerous buildings was refused by the Scottish Government has caused further consternation and bemusement in certain quarters.
In September 2021 the Scottish Government issued a further report on the use of high-pressure laminate (HPL) on buildings. Noting that while not as high-risk as aluminium composite material (ACM), the cladding used on Grenfell, this was still a concern that affected 393 buildings, 95 of which were high-rise.
However, what is most concerning is the task that faces our construction industry as it grapples with a recladding challenge, the scale of which is not even properly understood.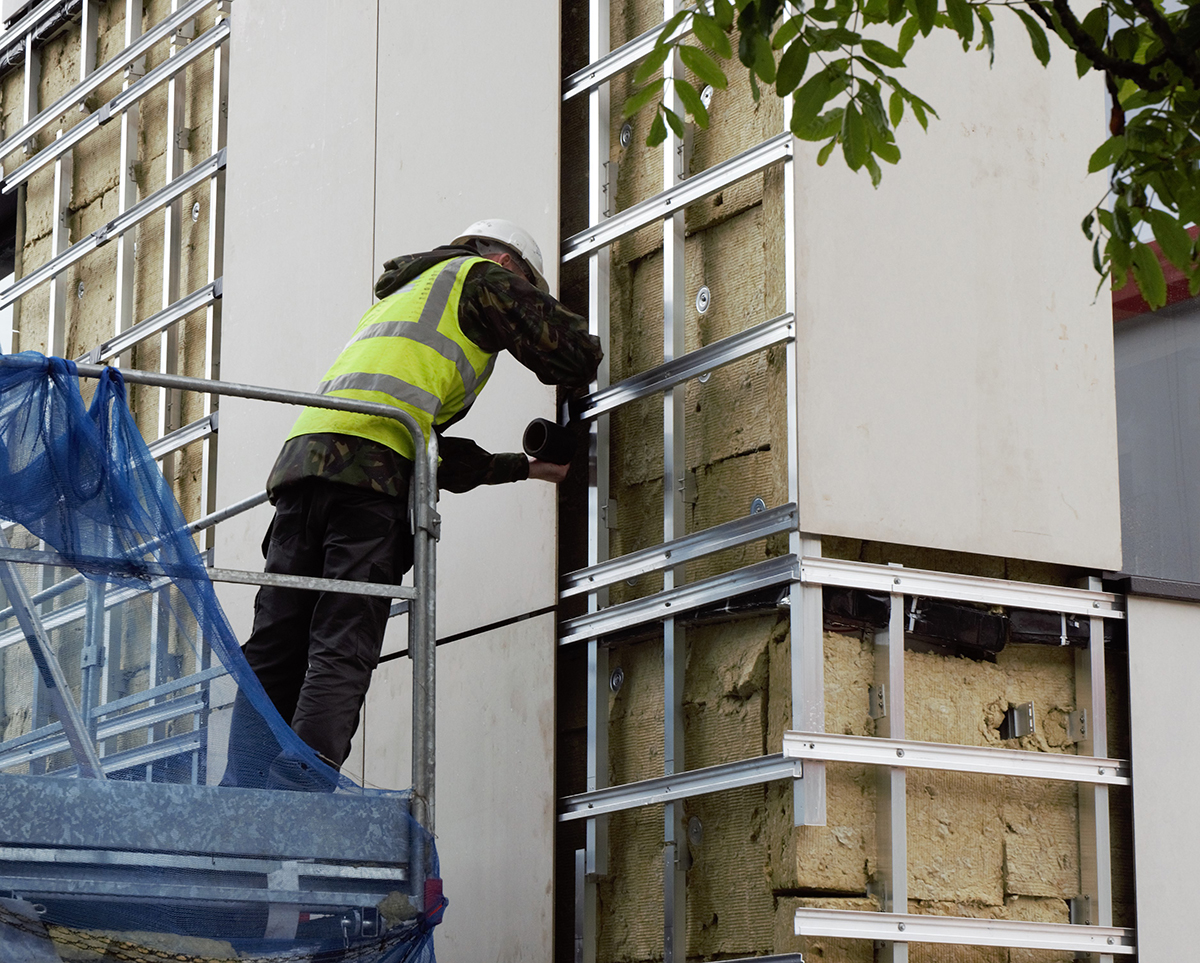 Funding fudge?
While the British Government has put aside funding of £5 billion to replace faulty cladding, Holyrood has so far confirmed that initial repair costs on firetrap buildings will be met as part of a £97 million UK Government fund. On the face of it, this would seem to be woefully inadequate given the fact that in England there are an estimated 2,000 plus buildings undergoing some form of remediation.
Furthermore, the chronic lack of skills and raw materials across the UK is a major headache that will only get worse as the true scale of the recladding requirements become evident on both sides of the border.
On one hand, we've seen the exodus of many skilled workers returning to their home countries, while on the other we've had to deal with a global shortage of materials such as wood and aluminium – the very building blocks of construction. To make matters worse, in recent months, we have seen all of the major A-rated, European cladding brands extend their delivery timescales from six to eight weeks up to 12 weeks in some cases.
What is to be done to avert this looming catastrophe? It is too late to realistically retrain people to bolster the industry's embattled skills quotient – this should have been started years ago. Instead, we should lobby government to allow those with the right skills to gain work visas to support this nationally important project.
Secondly, we need to address supply side issues, by ensuring products are not held up at ports due to unnecessary import/export red tape. The inclusion of passive fire systems within buildings (used in conjunction with fire-proof cladding) should also be mandated in all new and remediated projects. We should also be providing Scottish aluminium cladding manufacturers with grants and financial support to invest in new technology and training to meet the anticipated demand for A-rated, non-combustible façades.
The will is certainly there – from both industry and government – to rebuild trust in Scotland's construction sector and make good unsafe buildings. However, I hope we will see more openness and an even greater collaborative spirit from our government in 2022. Hidden reports, naïve funding and rumours will not fix our nation's cladding challenge.