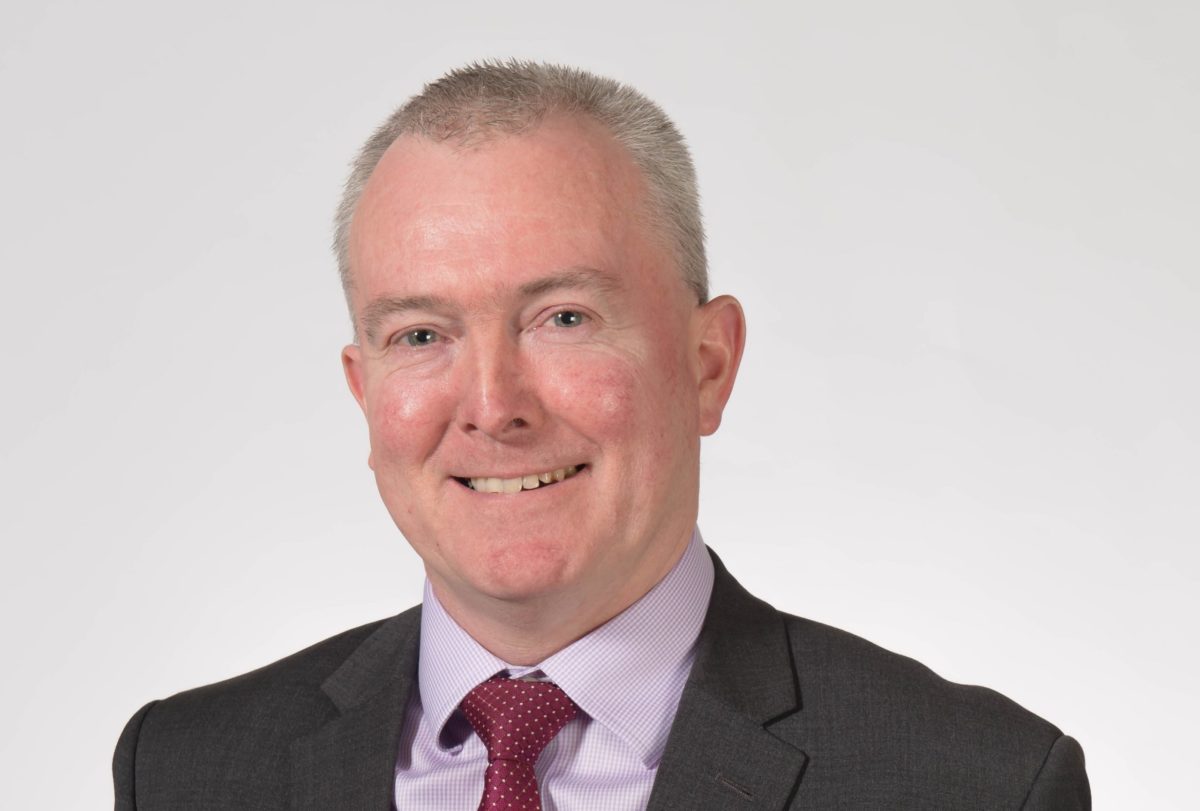 PARTNERS at DM Hall have extended their funding support for a further year to charities Chest Heart & Stroke Scotland (CHSS) and SAMH (Scottish Association for Mental Health).
The agreement with the firm's charity partners was originally put in place in January 2019 and was due to conclude in December 2020. However, the impact that Covid-19 has had on Scotland's charity sector, both in terms of cash and staff employed, led DM Hall to pledge continued support for a further year.
John McHugh, managing partner of DM Hall, explained, "No one could have foreseen in early 2020 that the charities sector would be a major casualty of the ongoing Covid crisis. We may be coming towards the end of the pandemic but the damage it has done to charities, has been devastating.
"And while, as a professional firm, we are experiencing a return to acceptable trading volumes, Scotland's charity sector is still struggling to come to terms with the new reality. Consequently, we have decided to continue to support SAMH and Chest, Heart & Stroke Scotland for yet another year.
"In the past twelve months, our colleagues have continued to fundraise by organising donations via collection cans, supporting colleagues and taking part in charity events including the Edinburgh Marathon, Kiltwalk and Firewalk. My colleague Roger Davis completed the Virtual Edinburgh Marathon in May raising almost £700, particularly challenging without the usual support of the crowds, while another four colleagues, Amanda Cameron, Tracy King, Lauren Bannigan and Ruth Cunningham, raised £2,750 by completing The Kiltwalk, a sum which then increased to £5,500 with a contribution from DM Hall, and matched funding from Sir Tom Hunter and The Hunter Foundation.
"Our marketing manager, Caroline Wayte, raised over £1,200 'Walking the Flames' for CHSS and we are reliably informed it was not as painful as it sounds, while our East and West Golf Days, organised by our business development director, Keith Craig, raised £600. As a firm we are very proud of all their efforts on behalf of such important charities."
DM Hall aims to always have two charity partners, nominated and voted for by colleagues, which the company enters into a two-year relationship with.
SAMH operates over 60 services in communities across Scotland providing mental health social care support, addictions, and employment services, among others.
Chest Heart & Stroke Scotland supports people and their families affected by chest, heart, and stroke conditions to take back their lives, regain their confidence and independence.
Emma Gray, corporate partnerships fundraiser for SAMH, said, "All of us at SAMH are delighted to have been chosen by DM Hall as its charity for another year. It's really encouraging that staff voted to make mental health their cause and we're looking forward to working collaboratively on both improving awareness and also raising vital funds for Scotland's mental health. This is a fantastic partnership which we can't wait to collaborate on further in the upcoming year."
Hayley Simpson, community, events and corporate fundraising manager at Chest Heart & Stroke Scotland, added, "We are thrilled to be working with DM Hall for another year. Our services are there for people and their families when they need us most; providing the practical support, advice, and tools they need to rebuild their lives and live life to the full.  With support from DM Hall we will be able to reach even more people and help them to do more than survive. We are so grateful to all the staff who have already taken part in fundraising events across Scotland to help raise vital funds for our charity and we look forward to continuing to work together in 2022."