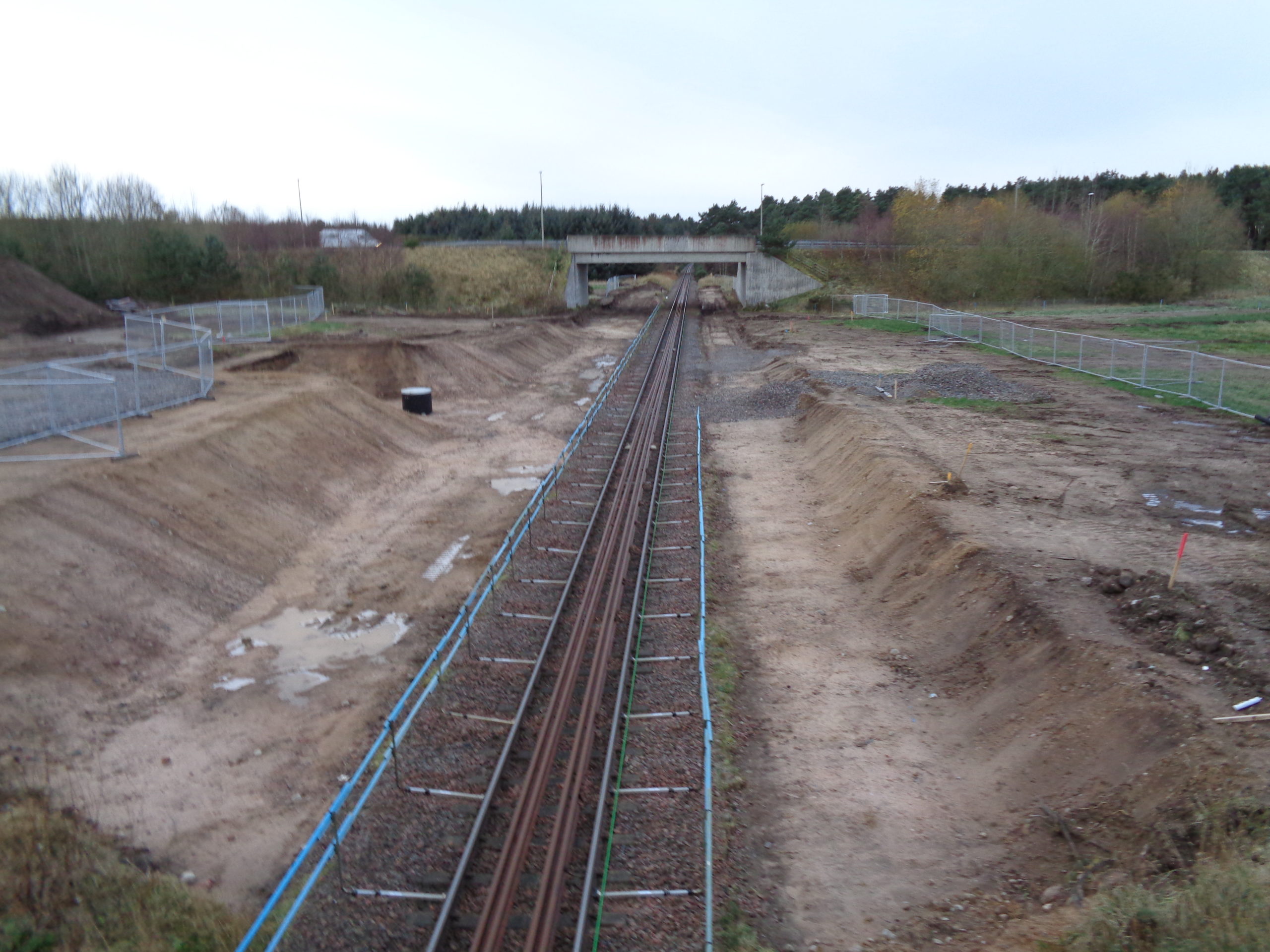 PROGRESS is being made on the early stages of the build of the new Inverness Airport Railway Station, Network Rail has said.
Works on the £14 million project got underway in October, with early activity seeing the site be set up, groundworks and the creation of embankments.
The project will see the delivery of a two-platform station on the Aberdeen-Inverness line with step-free access, via a footbridge with lifts. The station will have 64 car parking spaces with 10 electric charging facilities, four disabled spaces and cycle parking. There will be a new access road to the station for motorists and access to both platforms for pedestrians and cyclists.
Network Rail said that main construction works on the new platforms, including the concrete lift shafts and footbridge foundations, will begin this year.
David Millar, project manager for Network Rail, said, "On completion the new station will enhance the local area and improve connectivity for nearby residents and the wider Inverness area by providing a new sustainable transport interchange. Getting on-site to start the build is a significant milestone in the project and we have made good early progress. We will continue to work with our partners to deliver this new station as quickly as possible for our customers and the wider community."