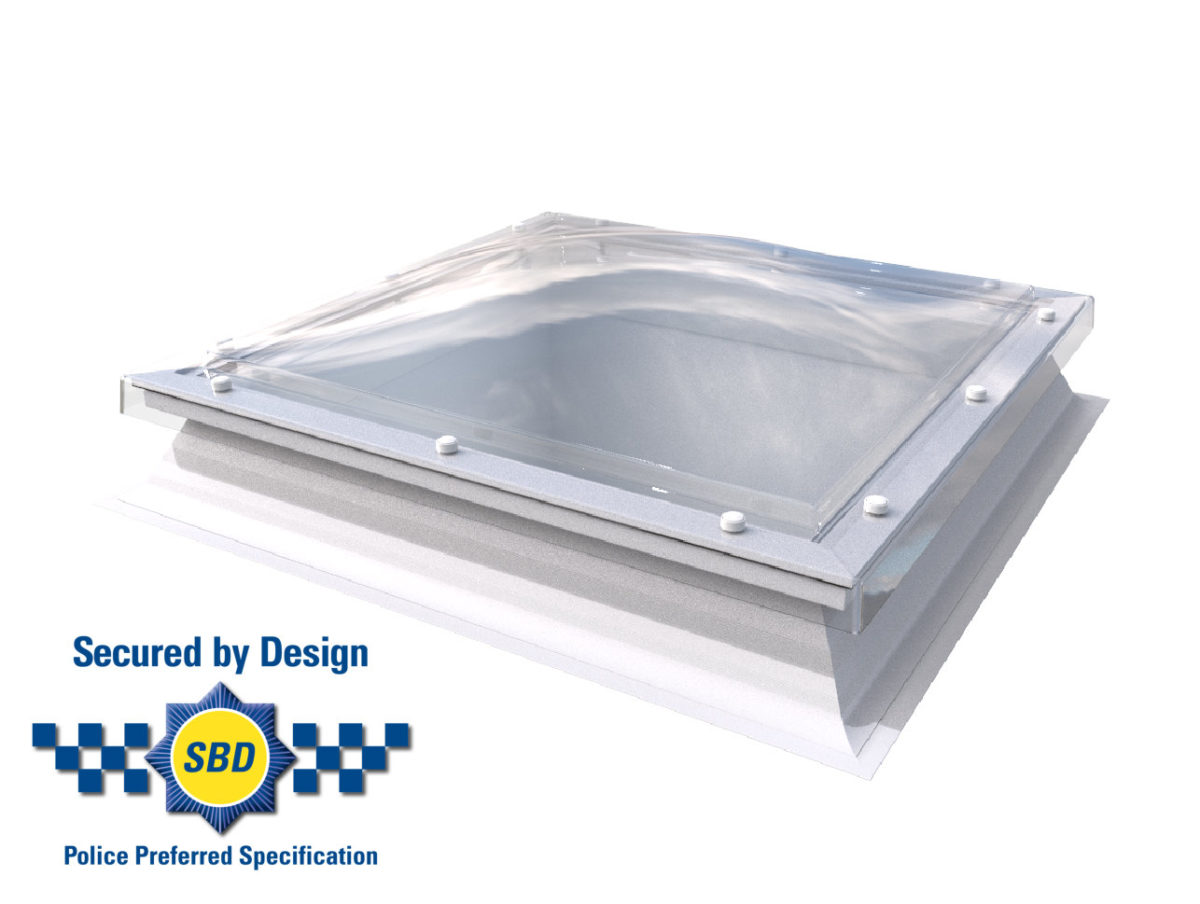 This article contains paid-for content created in collaboration with Brett Martin
BRETT Martin's Mardome Trade rooflights have achieved Secured by Design accreditation. Proven to reduce burglary and crime rates by up to 87% on new build developments, Secured by Design (SBD) is part of Police Crime Prevention Initiatives (PCPI).
The design is such that individual fixings are concealed inside security caps. Removal of these caps to gain access to the fixings is extremely difficult. In addition, polycarbonate rooflights have good resistance to impact, making breakage very difficult.
Tony Isaac, Head of Sales at Brett Martin Daylight Systems said: "Brett Martin is the first rooflight manufacturer to hold Secured by Design approval for polycarbonate dome rooflights, with or without integral uPVC kerb – a unique stride forward, making it even easier for our customers to meet all of their rooflight requirements."