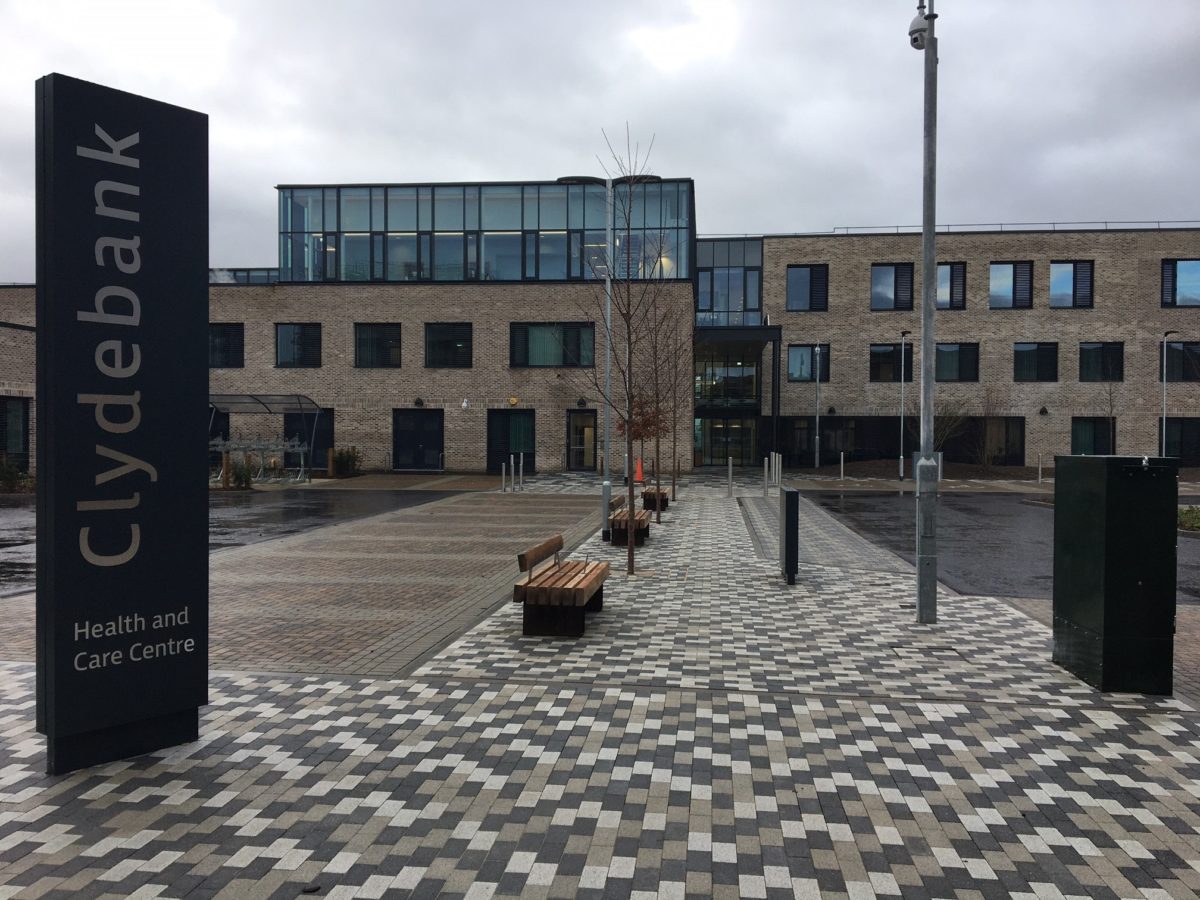 CONSTRUCTION work has been completed at the new £21.7 million Clydebank Health & Care Centre.
The new facility is described as forming a 'centre point' within the Queen's Quay regeneration area. It was developed by hub West Scotland in partnership with NHS Greater Glasgow & Clyde (NHSGGC) and constructed by BAM Construction.
The centre is the ninth health & care centre facility delivered by hub West Scotland for NHSGGC as part of a £127 million investment programme. The project design was led by architects Anderson Bell Christie, supported by Wallace Whittle, BakerHicks Civil and Currie and Brown. Landscape architecture services were provided by HarrisonStevens on the project.
The centre will improve primary care services and will also be the central base for
community health teams. Along with GP practices residents will be able to access podiatry and physiotherapy services along with consulting and treatment rooms.
Iain Marley, CEO of hub West Scotland, said, "The completion of this landmark facility is a hugely significant milestone in the development of the Queen's Quay Masterplan, and we are immensely grateful to everyone who has contributed to achieve this brilliant outcome."
Jim Ward, regional director, BAM Construction, added, "We are absolutely delighted to be handing over such a high-quality building in the face of the challenges that both the industry and our society have faced over the last 20 months. We are particularly proud for this to be our third NHS Healthcare 'bundle' project following on from the successful handovers of Stobhill Mental Health Wards and Greenock Health Centre.
"Working alongside NHSGGC and hub West has been a pleasure which saw the relationship develop into a very effective partnership of support and collaboration. Delivering a project of this high quality is a great credit to our design and supply chain partners, who have helped create a first-class facility which will bring significant health benefits to the local community."
Jonathan McQuillan, director of Anderson Bell Christie, commented, "This building is a statement of aspiration for the future of Clydebank, health and wellbeing is at the heart of the vision for the community. Anderson Bell Christie co-created this design in collaboration with a wide range of stakeholders so that it could benefit everyone in Clydebank. We are glad to have played our part and are excited for its future."