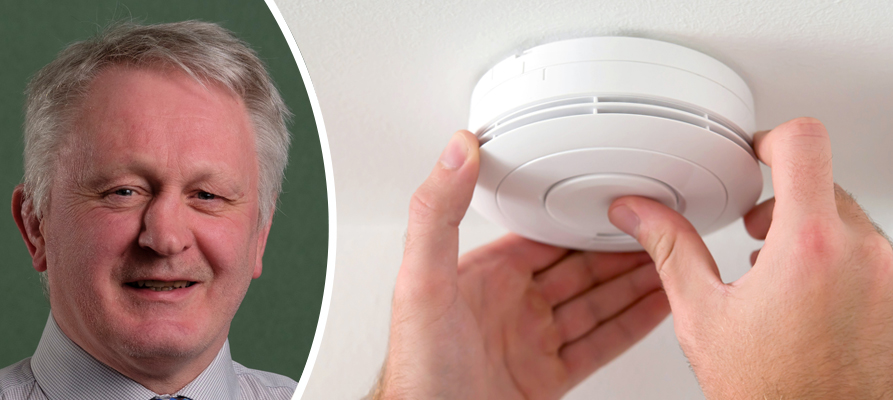 TRADE body SELECT has issued a reminder to homeowners to ensure they have compliant heat, smoke and carbon monoxide (CO) alarms installed, ahead of the introduction of new fire safety legislation in Scotland.
The organisation said it is vital that preparations are made now before new guidance comes into effect on February 1 2022.
The association is also reminding the public to employ a qualified electrician to install any hard-wired systems; ensure the correct certification is issued on completion of any work; check that any self-installed battery alarms comply with relevant standards; report any rogue door-to-door traders offering to install cut-price alarms; and contact their home insurance provider to discuss any potential impact.
Bob Cairney, director of technical services at SELECT, said, "Our members are seeing a rise in requests for installation, but it is becoming clear that there is also still a great deal of uncertainty about what is required to be  compliant. As part of our ongoing information campaign, we strongly recommend a hard-wired interlinked alarm system, installed by a qualified electrical professional.
"Self-installed battery systems are of course also permissible, but if choosing this option, homeowners should always ensure that they only use compliant products. They should also seek help if they are unsure how to install these alarms themselves, with SELECT able to put them in touch with their nearest professional.
"We're also reminding the public that they should be given relevant certification for the installation of a fire alarm system as recommended in the industry Code of Practice BS 5839-6:2019 as amended, i.e. a certificate of design, installation and commissioning to show that an installation complies with the  standard."
Mr Cairney stressed the importance of using qualified professionals, warning of the potential of householders being 'duped' by rogue traders trying to take advantage of the looming deadline.
He added, "Unfortunately, there are plenty of unskilled and unscrupulous people out there looking to cash in on the introduction of this new legislation. Our advice would be to always use the services of an accredited installer such as a SELECT member who should be able to advise on design, installation and commissioning."
The new standard requires that all homes in Scotland must have a smoke alarm on every storey, a smoke alarm in the most frequented part of the house, a heat alarm in the kitchen, and a CO alarm wherever there is a fuel burning appliance. All heat and smoke alarms must be interlinked.