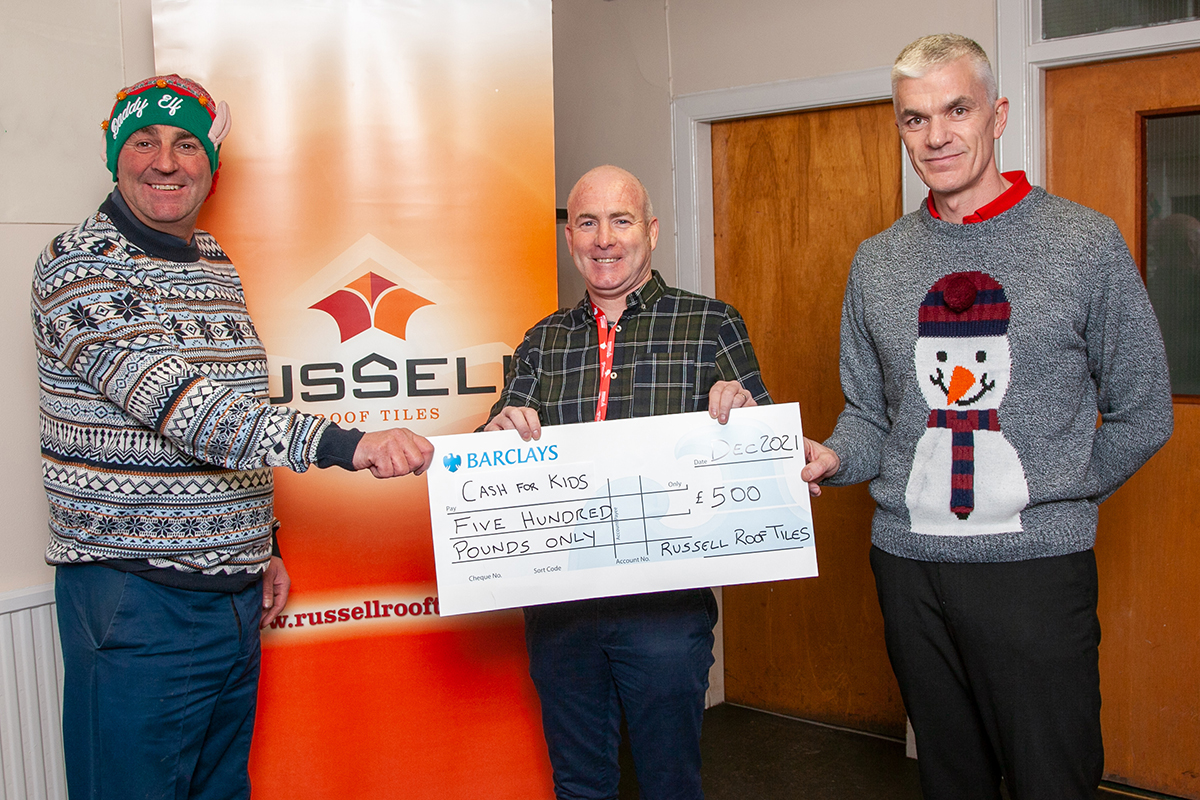 THE Lochmaben team at roof tile manufacturer Russell Roof Tiles is supporting a local children's charity this festive season.
The company is donating £500 to Westsound Cash for Kids, which helps children across Dumfries & Galloway. The charity aims to improve the lives of disadvantaged children and young people.
Last Christmas, Russell Roof Tiles donated to local community projects as part of a 12 Days of Christmas community programme. Since 2016, the business has donated over £110,000 to various causes and projects close to its sites, including Dumfries and Galloway Health Board Endowment Fund, Castle Loch and Shropshire, and Staffordshire & Cheshire Blood Bikes.
Bruce Laidlaw, operations director at Russell Roof Tiles, said, "We're delighted to be supporting and raising money for Westsound Cash for Kids, this Christmas. They provide essential support to young people in the Dumfries and Galloway area, and we're so pleased to play a small part in helping them with that."
Andrew Irving, charity manager at Westsound Cash for Kids, added, "We are thrilled that Russell Roof Tiles have chosen us to support Westsound Cash for Kids as part of their Christmas campaign. The money donated will go an incredibly long way to helping young people in the area, and we can't thank everyone at Russell Roof Tiles enough for their support."
For further information about donating to Westsound Cash for Kids, visit https://planetradio.co.uk/westsound-fm/cashforkids/