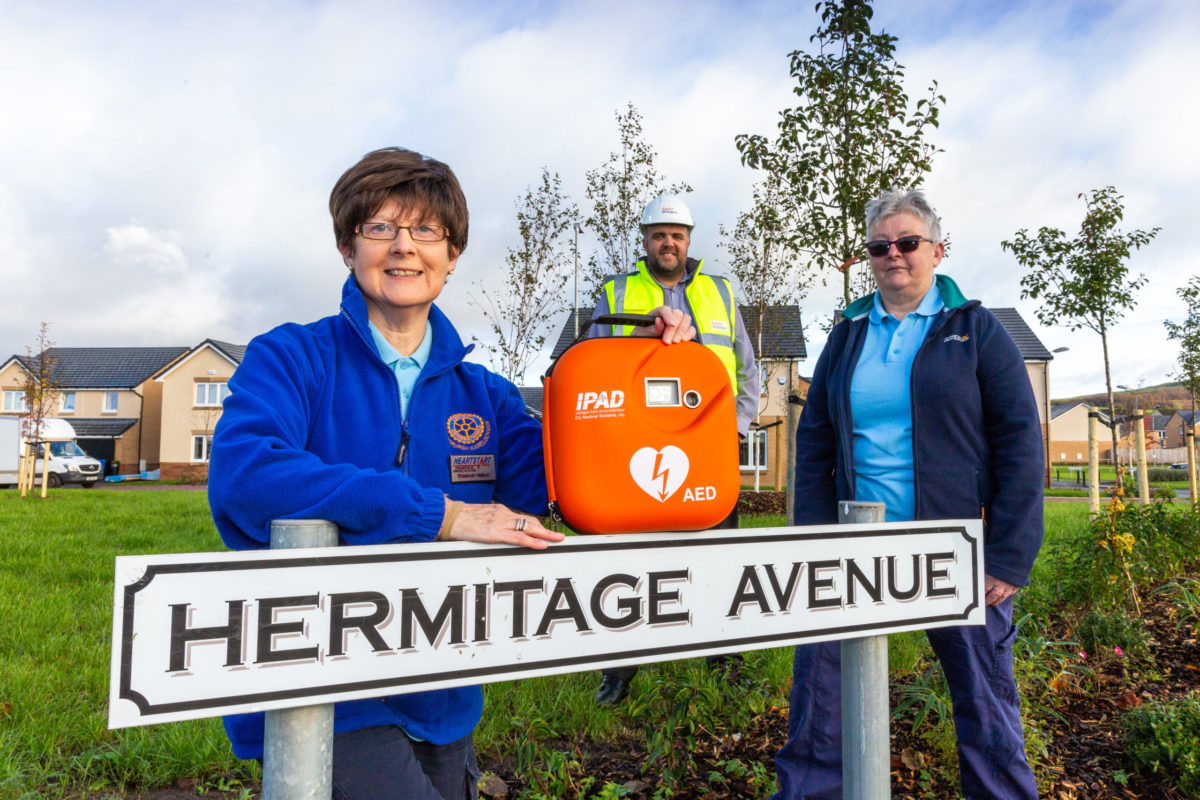 TAYLOR Wimpey West Scotland has donated a potentially life-saving public access defibrillator (PAD) to the Helensburgh & Local District CPR/Defibrillator Association for the benefit of the local community.
As part of a joint initiative with the British Heart Foundation (BHF), the housebuilder is donating PADs to communities around the UK to help people who experience an out-of- hospital cardiac arrest.
During 2019, the BHF worked with Taylor Wimpey to train its employees in CPR skills and provide its UK sites with defibrillators. Taylor Wimpey is donating the defibrillators to local communities when their developments are completed. Now that work has finished at the company's Hermitage Grange development, the community in Helensburgh are the latest to be gifted a PAD.
A defibrillator is a portable device that can be used by anyone to help restart the heart when someone suffers a cardiac arrest and has stopped breathing. 
Deryck Schendel, regional health and safety advisor for Taylor Wimpey in Scotland, said, "It's so important to us that we give something back to the communities in which we're building. Our partnership with the BHF is vitally important in helping to ensure that more defibrillators are available for people who might need them, and we are proud to be able to make this equipment readily accessible in Helensburgh."
Taylor Wimpey has committed to ensuring all its defibrillators are registered on The Circuit – the national defibrillator network, which connects defibrillators to NHS ambulance services across the UK.