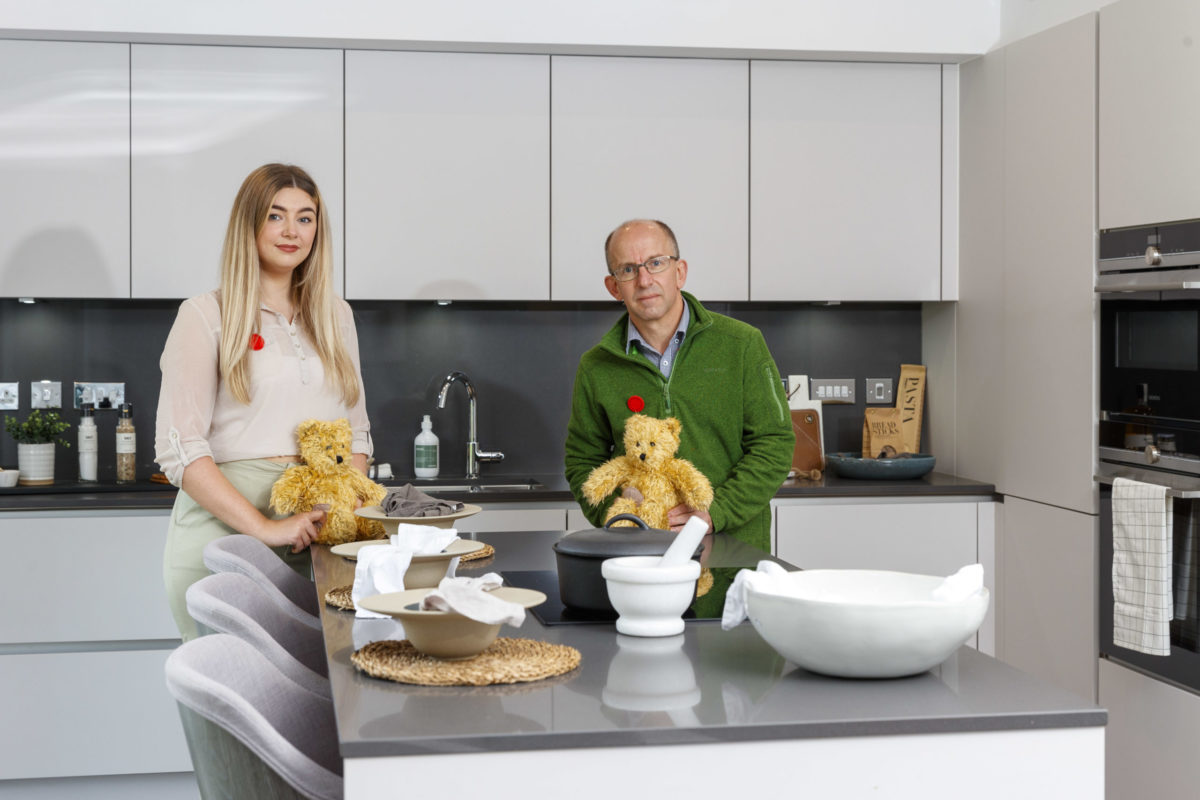 HOUSEBUILDER CALA has announced that two charities in Aberdeen and Aberdeenshire have received a donation from the firm's community bursary fund to help them continue to provide support to local children.
A Bear Named Buttony, based in Ballater, provides support to children and young people who have a stoma. The charity created a mascot called Buttony, a teddy bear which also has a stoma. Buttony is an instant friend for children, which is often a huge comfort for them. The charity has recently published its first story book, 'A Friend Just Like Me', which takes Buttony on an adventure to find someone who has been through similar surgery.
The group received £1,000 from the bursary, which will help them purchase 30 Buttony Bears and additional development packs for young adults, as well as vital supplies such as pouch covers to donate to children and families who need it.
Jenny Gow, chair and founder of A Bear Named Buttony, said, "Since we began our work back in 2015, A Bear Named Buttony has provided more than 4,000 Buttony Bears to children all across the UK who have a stoma. Buttony can be a comforting best friend for any child with a stoma and can help them feel more confident, as well as an educational tool to help them understand the procedure and looking after it.
"We are extremely grateful for the kind donation from the team at CALA Homes as without backing such as this, we wouldn't be able to continue helping both children and young adults at the scale that we do. All of this funding will play such an important part in the lives of the children we provide with Buttony Bears with, as well as help us to donate discreet items for young adults, such as drawstring bags and radar keys that can be used to access disabled toilets."
The community bursary also provided £2,000 to Northsound's Cash For Kids, which put the funding towards its £47,000 grant programme which supports 1,538 children through a variety of good causes and projects.
The grant helps to support causes such as a local school nursery in Aberdeenshire, which had its outdoor play area vandalised and damaged beyond repair, as well a providing items such as new beds for children who need them and a new walking/running frame for children with Cerebral Palsy.
Michelle Ferguson, charity manager at Cash For Kids, said, "Through contributions to our grant, we have been able to provide vital provisions to children across Aberdeen and Aberdeenshire in a remarkable variety of ways. From providing food and furnishings to children living in challenging conditions to community projects to restore local nurseries and schools, every donation aims to make the lives of local children better.
"We'd like to extend our thanks to the CALA Homes team for their fantastic support."
Mike Naysmith, MD at CALA Homes (North), added, "Both of these charities offer amazing support to children in the area and we are very proud to have had the opportunity to contribute to the work they do. It must be incredibly difficult for families to adapt to life with a stoma and A Bear Named Buttony does incredible work to make both the children and their families feel like they aren't alone.
"We've also supported several of Cash for Kids' projects over the years and it is always heartbreaking to hear just how many children and families need their help. It is great they have a pot of money they can use for those who really need it."
The donations were made as part of the CALA Homes (North) £10,000 Community Bursary initiative, which has helped a total of seven local groups, charities, and organisations this year.