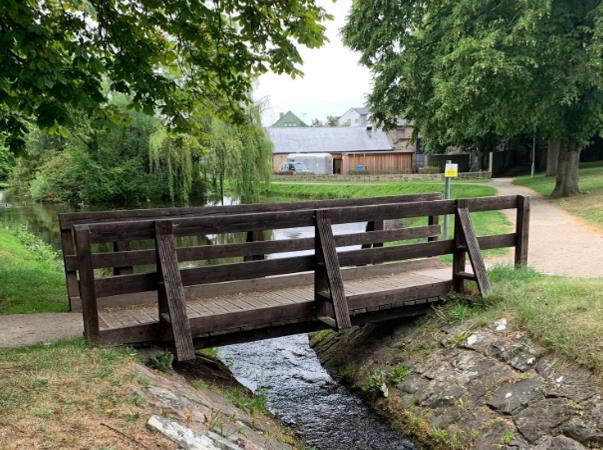 MORAY Council has announced that work is underway to install footbridges constructed entirely from materials made from recycled plastic bottles.
The bridges at the Mosset Pond in Forres are manufactured from recycled bottles which would otherwise likely be bound for landfill or incineration.
They replace the existing timber footbridges, which have come the end of their lifespan and are considered beyond economic repair.
The local authority said plastic replacements, of similar size and style to the previous bridges, will give an anticipated lifespan of up to 50 years before major maintenance is required, after which the plastic can be recycled again. This compares to around 15–20 years for 'like-for-like' softwood timber replacements.
The existing bridges will close to pedestrians for the duration of the works, which are set to take between three and four weeks depending on weather conditions. A diversion route is signposted on-site.
Councillor Shona Morrison, convener of Moray Council, said, "This £50k investment at the Mosset Pond secures long-term, low-maintenance access to a popular beauty spot for locals and visitors and, importantly, also demonstrates our commitment to reducing and reusing waste."