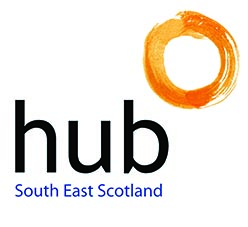 HUB South East Scotland has hailed its achievements in the Lothians and Borders over the past 12 months despite the pandemic-related challenges.
The organisation has published its annual report for 2020/21. In response to the pandemic, hub South East has helped deliver a number of mass Covid caccination centres for NHS Lothian.
The annual report reveals the 'flexibility, innovation, value for money and social value' delivered through hub South East's projects, as well its ability to assist clients in meeting envionmental ambitions, including the delivery of Scotland's first public Passivhaus nursery.
Since 2010 hub South East has completed 88 new or refurbished facilities, from healthcare and supported accommodation through to educational and community facilities. During the 12-month reporting period from April 2020, the team has worked on the completion of developments totalling £110 million, with almost £70 million in construction and development.
423 new jobs, 546 apprenticeships and almost 4,800 work placement days have been completed to date. 82% of construction work packages have been awarded to Scottish SMEs.
Paul McGirk, hub South East's chief executive, said, "Thank you to all partners who have contributed to this year's achievements in such a challenging environment. We look forward with enthusiasm to a positive pipeline of work in the coming year and I am confident that working together across the south east territory we can ensure the realisation of hub South East's aim to become our clients' development partner of choice."