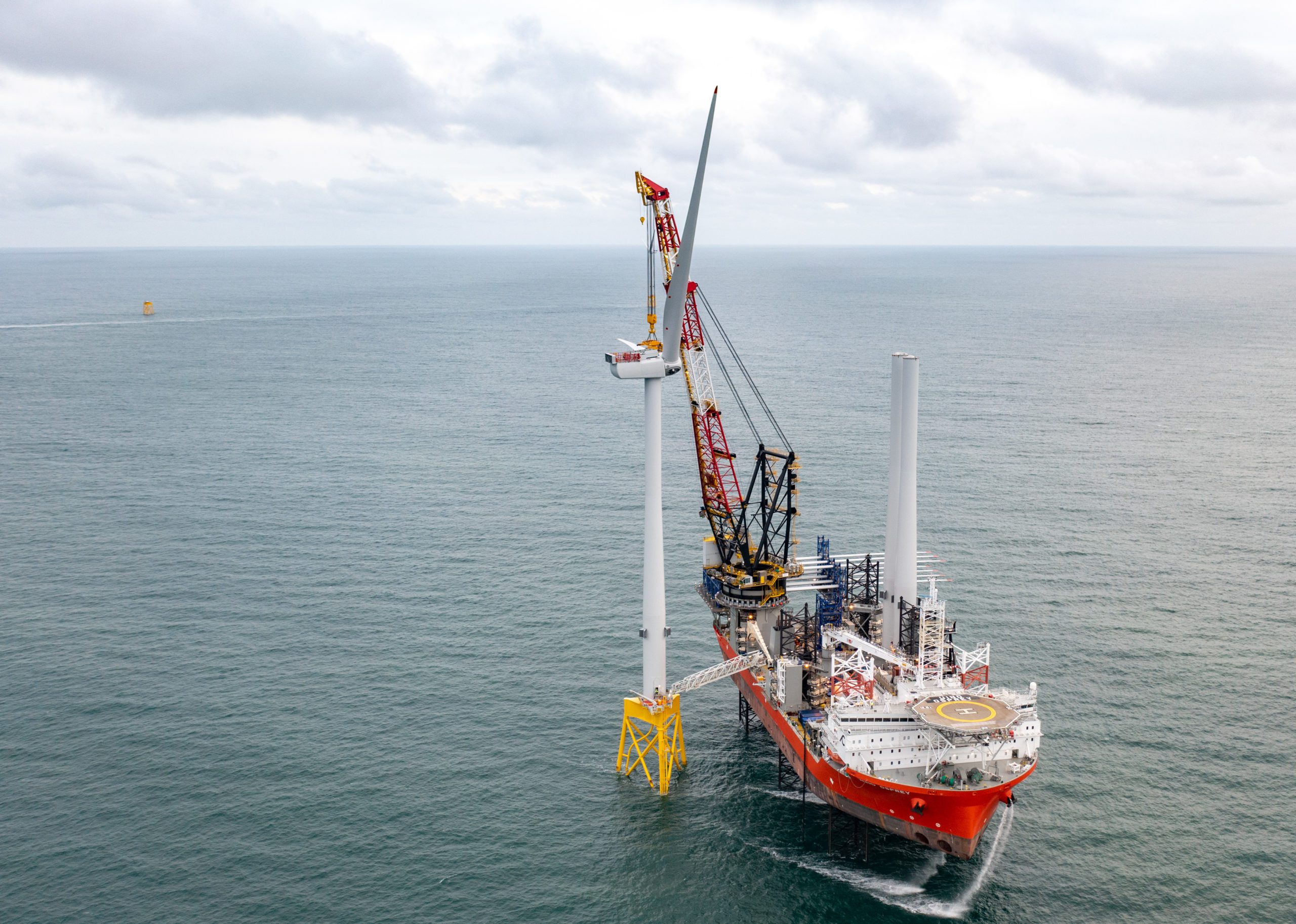 THE first wind turbine has been installed at the site of what will become the world's deepest fixed bottom offshore wind farm.
Located 27km off the coast of Angus, the £3 billion Seagreen wind farm will also be Scotland's largest fixed bottom offshore wind farm.
Once operational, SSE Renewables said that the facility will be capable of generating enough clean and sustainable energy to power more than 1.6 million UK homes.
A further 113 turbines will be installed, following the energy firm's erection of the first Vestas turbine.
The components of the turbine – which include blades, nacelles and the supporting towers – were transported from Vestas' marshalling base in Hartlepool by contractor Cadeler's giant wind farm installation vessel.
The turbine was then installed onto a 2,000 tonne, three-legged caisson jacked foundation fixed to the bottom of the North Sea.
Paul Cooley, director of capital projects at SSE Renewables, said, "Seagreen is a project that's always pushing boundaries and is full of firsts. Installing the first turbine at any offshore project is a really important milestone but when that turbine is also the first of its type to be installed anywhere in the world, it makes even more exciting.
"Once operational, the Vestas V164-10.0 MW turbines at Seagreen will be the most powerful offshore turbines in Europe, generating 1.1GW of installed renewable energy at what will be Scotland's largest offshore wind farm installed on the world's deepest fixed bottom turbines. As Scotland's offshore wind champion, I'm truly proud that SSE Renewables is breaking these boundaries on Seagreen with our project and supply chain delivery partners."
John Hill, Seagreen's project director, added, "As key milestones go, the installation of the first turbine is one of the most exciting. It's a fantastic achievement and a testament to the whole project team that we have reached this moment and we're all looking forward to getting the remaining 113 turbines in.
"The Seagreen project is bringing significant benefits to the local community, to the UK supply chain and, once completed, Seagreen will make a significant contribution to our net zero targets by powering the equivalent of two thirds of Scotland's homes."