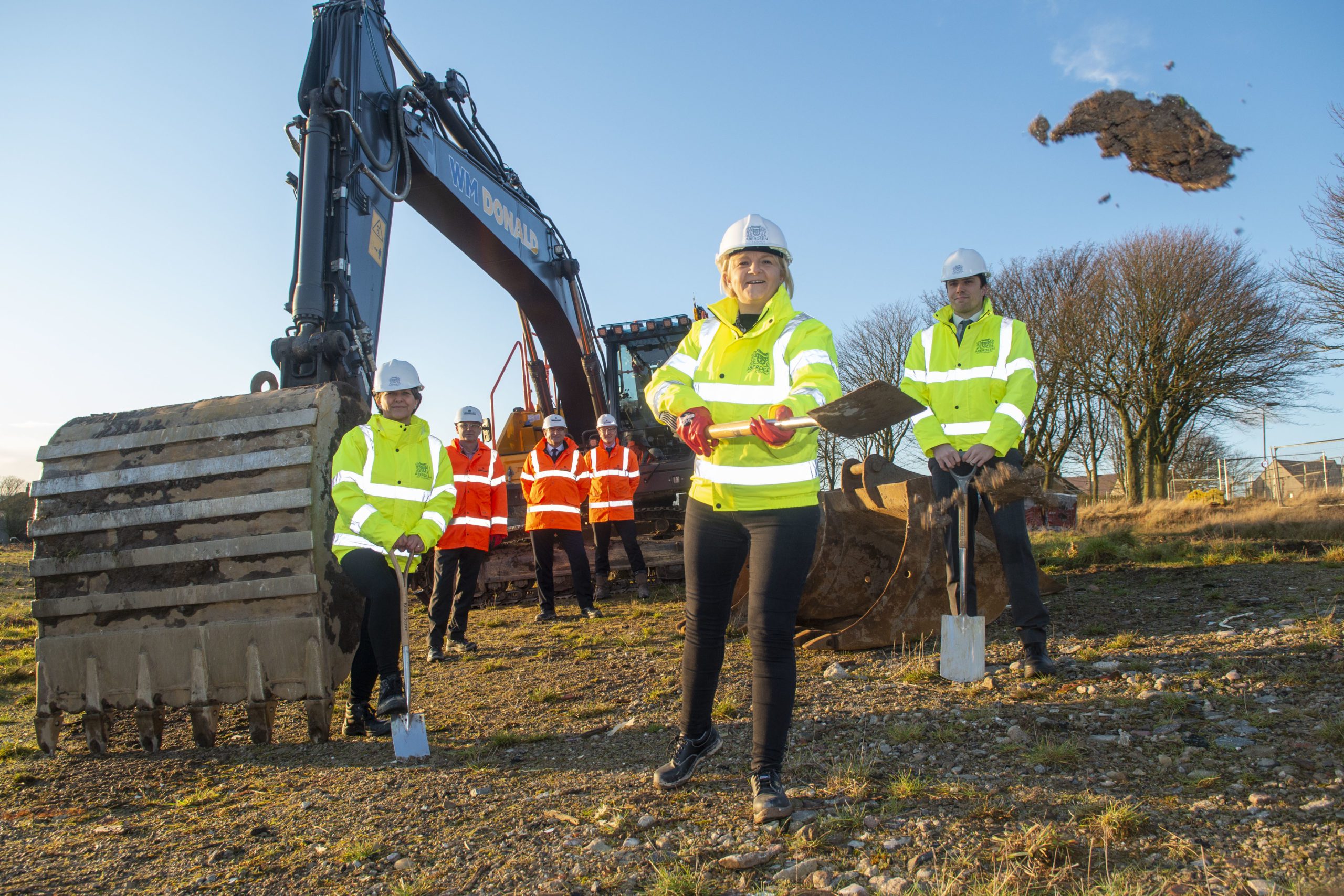 WORK is underway on three new developments as part of Aberdeen City Council's 'flagship' 2,000 new council houses building programme.
All three sites will provide a mixture of flats and houses built to the Gold Standard for construction.
Robertson Construction is the main contractor at the Craighill and former Kincorth Academy sites, whilst CHAP Construction leads the Tillydrone build – with Faitful and Gould managing each project.
The build at Kincorth will provide 99 properties, whilst 212 homes will come at the former Kincorth Academy site and 70 houses at Tillydrone.
Gordon Milne, regional MD at Robertson Construction, said, "As one of the main contractors delivering the new Gold Standard homes, we are pleased to welcome councillors Laing, Houghton and Boulton to site to commence the works at Kincorth. The commitment from the council to build to this standard enforces its vision to create sustainable communities with resident wellbeing and comfort at the fore.  We look froward to continuing our relationship with the council and to delivering the next generation of affordable social rent accommodation in the city."
Aberdeen City Council leader, councillor Jenny Laing, added, "It is fantastic to see the start of the work at these three sites as part of our plan to build 2,000 new council houses in Aberdeen. This is the biggest housing programme in Aberdeen for more than 50 years and is providing high quality homes of differing sizes suitable for a range of tenants in community settings around the city. We look forward to watching the build progress of the new 381 homes across the three new sites in the coming months."