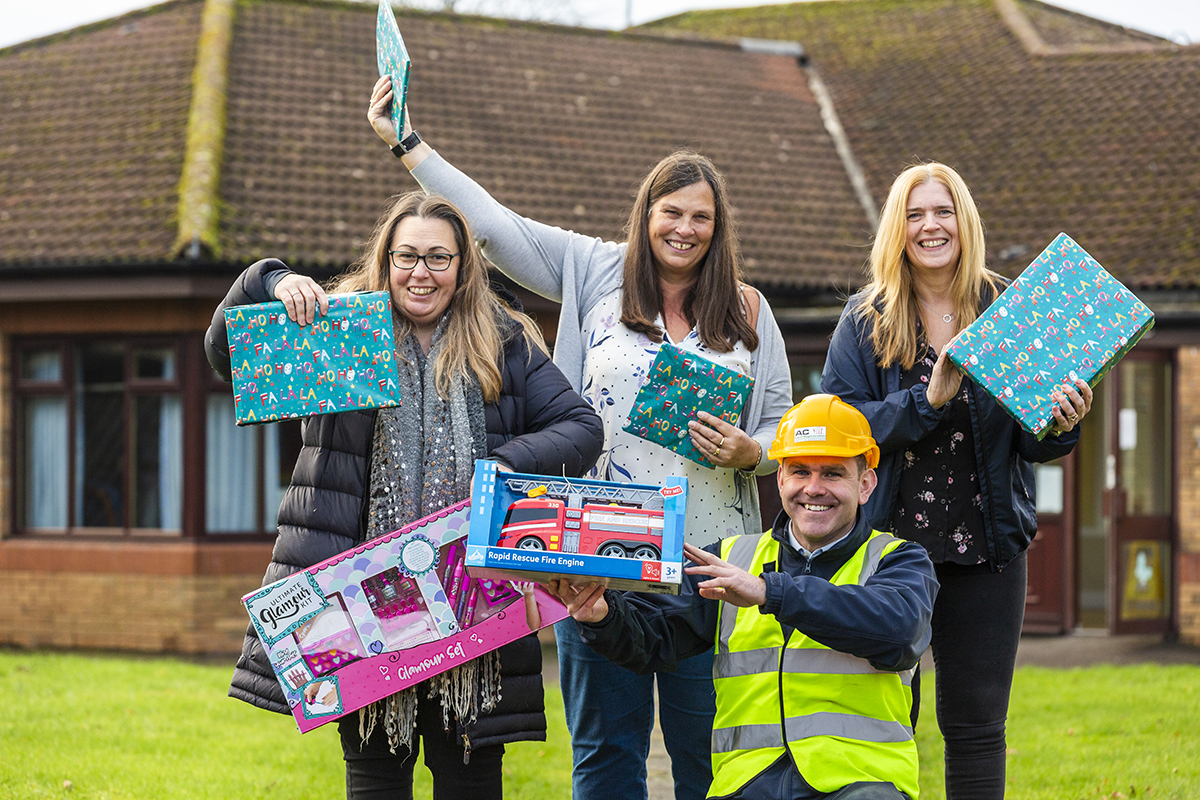 ADVANCE Construction is spreading Christmas cheer this year with a donation to Love In A Box in Clackmannanshire.
The organisation gives gifts to those most in need in the local area and hopes to provide boxes and gift bags for more than 650 children and young people this Yuletide.
Boxes typically include pyjamas, a toy and Christmas Eve goodies like hot chocolate and sweets, while teenagers, who are often in most need, are given toiletries, make up, gift vouchers or electrical items like earbuds.
Steven Pollock, construction manager for Advance Construction, said, "We are delighted to again contribute to Love in A Box this year, who are transforming the lives of hundreds of children and young people, ensuring that local children in difficult circumstances receive a gift this Christmas. We are working in the local area, transforming the former Diageo Cooperage at Carsebridge Road, Alloa into much needed new housing and we wanted to give something back to the community which has been so welcoming to us.
"Last year we donated make-up and toiletries but this year we felt a monetary donation would make it easier for the team to fill any gaps in the boxes they are putting together."
Love In A Box was founded ten years ago by social worker Sharon McCafferty and friend Margaret Douglas, after they realised how many children don't get a single present at Christmas due to unfortunate circumstances.
They got in touch with local nurseries and schools and asked for names of those in most need, helping 100 children that first year. Since then, the project has grown and is now run with the help of seven volunteers who distribute boxes and gift bags to hundreds of children and teenagers every year.
Sharon added, "We are so grateful to the team at Advance Construction for donating once again this year, it will make such a difference to the young people involved. No-one should wake up on Christmas morning without a parcel to open. I know how much it means especially to the teenagers who often miss out on Christmas celebrations.
"I would like to thank everyone who supports this project, we couldn't do it without their generosity."
If you would like to make a donation to the group, go to Love In A Box Clackmannanshire on Facebook or email loveinaboxclackmannanshire@yahoo.com