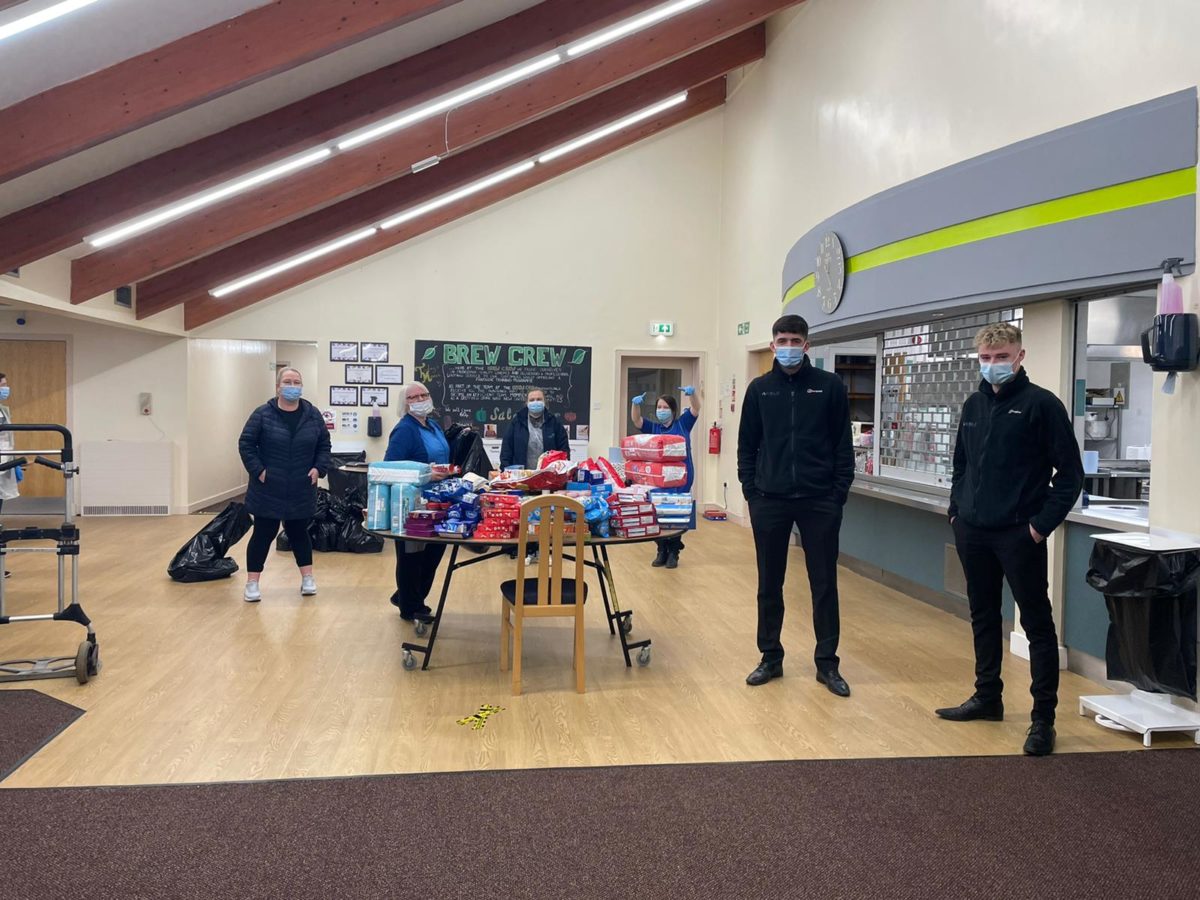 EMPLOYEES from Glasgow-based multi-disciplinary ground engineering and construction company, Akela Group, are helping a local foodbank in Thornliebank for the fourth successive Christmas.
The Akela Group has its HQ in Thornliebank just five minutes away from the foodbank. Staff have donated over £900 this year, building on the success of previous years. Thornliebank foodbank received the donation, with food, toiletries and household goods among the main items delivered. The Akela Group also provided £200 of chocolates, biscuits and treats.
Mark Markey, Akela Group MD, said, "This is the fourth consecutive year that we have donated to Thornliebank foodbank at Christmas time and while the Akela Group has always had a strong commitment to charitable causes, the importance of supporting local people has taken on a whole new significance in recent years as a result of the pandemic. Thornliebank foodbank is very close to our Glasgow office and we are delighted to be able to support our neighbours with much needed donations."
Catherine Fontana from Thornliebank Foodbank added, "Thornliebank foodbank is a voluntary service which provides emergency food parcels for people in need along with support for people in crisis, such as debt advice, mental health support or benefits guidance. As the pandemic continues to hit the most vulnerable people in society the hardest, food banks depend on the support of their local communities more than ever so that they can offer a lifeline to people in hard times.
"It is critically important for people to get involved, especially at this time of the year and we would like to thank the Akela Group for its unwavering support over the years."