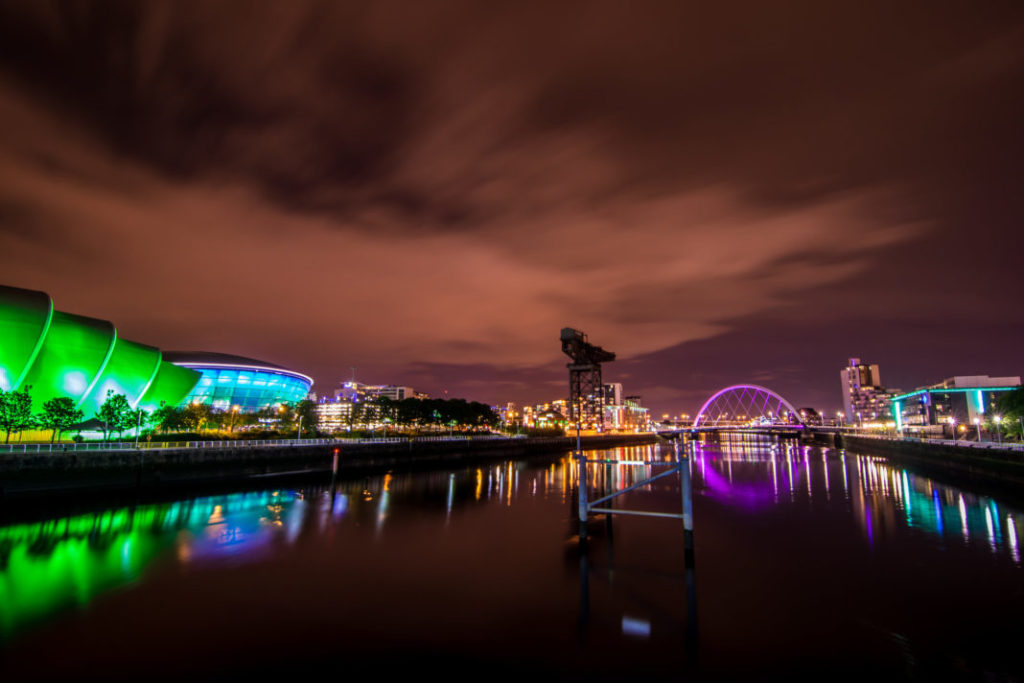 THE UK Green Building Council (UKGBC) has launched a Scottish branch which will focus on 'progressive' policy in response to the country's 2045 net zero target.
The charity, which was established in London in 2007, has an industry-led network of over 600 members who collectively see the built environment sector as a 'critical' solution to the climate and ecological crises.
It officially unveiled its Scottish network inside the Blue Zone at COP26 in Glasgow, with guest speakers including the minister for zero carbon buildings, Patrick Harvie.
As well as developing a programme focused on Scottish policy, it will also look to respond to the 'unique' needs and opportunities posed by the Scottish Government's 2045 net zero target.
Julie Hirigoyen, chief executive at UKGBC, said at the event, "Today's announcement of the launch of UKGBC Scotland fulfils our longstanding ambition to establish a permanent network here, building upon the strong base of sector support which already exists.
"We're extremely proud to be able to launch against the backdrop of COP26 and highlight the critical role the built environment plays in the transition to net zero.
"UKGBC Scotland will translate our mission to radically improve the sustainability of the built environment to the specific political, market, socio-economic, and physical built assets in Scotland, and accelerate the transition to a net zero carbon built environment here. We are here to support and represent the progressive voices spanning the entire built environment value chain in Scotland."
Patrick Harvie added, "Scotland's heat in buildings strategy sets out the pathway for cutting greenhouse gas emissions from our homes and buildings by more than two thirds by 2030. Our ambition is significant, and rightly so given the urgent action that is required if we are to stand a chance of limiting warming to under 1.5 degrees.
"This is a huge transition, affecting communities, businesses and households all across Scotland and we must all work collaboratively to deliver it. I therefore warmly welcome UK Green Building Council's intention to establish a permanent presence in Scotland. Their expertise will be invaluable as we work with the sector to deliver cleaner, greener, buildings for the people of Scotland."
New UKGBC Scotland member, David MacInnes, energy manager at HFD Energy, commented, "We are proud to be a founding member of the UKGBC Scotland Network – sustainability is at the heart of what we do across our group of companies. Through joining UKGBC Scotland, with its clear focus on the Scottish built environment sector, we aim to lay the foundations to share and implement best practice within our buildings, educate our staff and tenants on energy in the built environment, while aligning with the UKGBC's roadmap to net zero.
"We are committed to providing energy efficient property that helps our occupiers meet their own targets for sustainability, as well as delivering on our pledge to operate at net zero."
Stephen Good, chief executive at Construction Scotland Innovation Centre (CSIC), added, "The launch today of UKGBC Scotland presents a fantastic opportunity for Scotland's built environment ecosystem to connect into the wider UKGBC, and global GBC community, and CSIC is really proud to be a partner in this endeavour. At CSIC our mission is to accelerate the built environment's transition to net zero. We're supporting some of Scotland's most ambitious businesses who are leading that charge, and combining our efforts with the team at UKGBC Scotland will undoubtedly help us accelerate this mission."