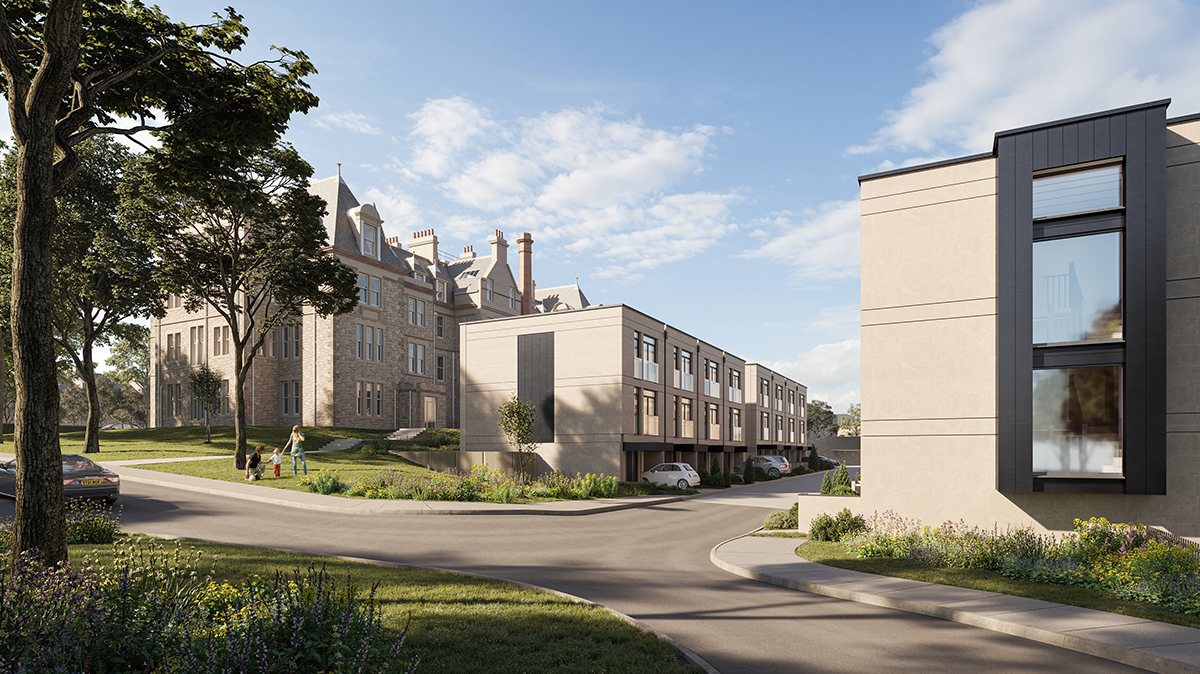 WORK is progressing to transform the former home of the Royal Blind School and Braille Press into a mix of residential properties in Edinburgh.
Located in the Newington area, the original building dates back to 1874 and has been vacant since 2014, when the school relocated to new premises.
CALA Homes (East) is on a mission to restore the building to its former glory by removing extensions and outbuildings to 'revitalise' its surrounds. The developer plans to refurbish the property into 21 one and three-bedroom apartments.
A further 27 new-build homes, comprising a mix of three to five-bedroom townhouses, will feature within its landscaped grounds, along with the conversion of the former gatehouse into a two-bedroom home.
CALA has confirmed a sales launch for the development, called Newington Residences, is due for February 2022, with showhomes expected to be ready for viewing in spring.
Philip Hogg, sales director for CALA Homes (East), said, "We have high expectations that Newington Residences will quickly become one of the city's prime postcodes. There'll be a great mix of homes likely to appeal to a broad range of discerning buyers looking for high specifications and a great location. We believe the attractive renovation at the heart will give the development real character and charm, while preserving a historic local landmark."
CALA added that the development, within the Craigmillar Park Conservation area, has been designed to respect the surrounding area.
The Royal Blind School was founded in 1835 and the original school building was built in 1874. It later relocated to Morningside after its two campuses were merged in 2014. The Scottish Braille Press relocated to Robertson Avenue in March 2018.