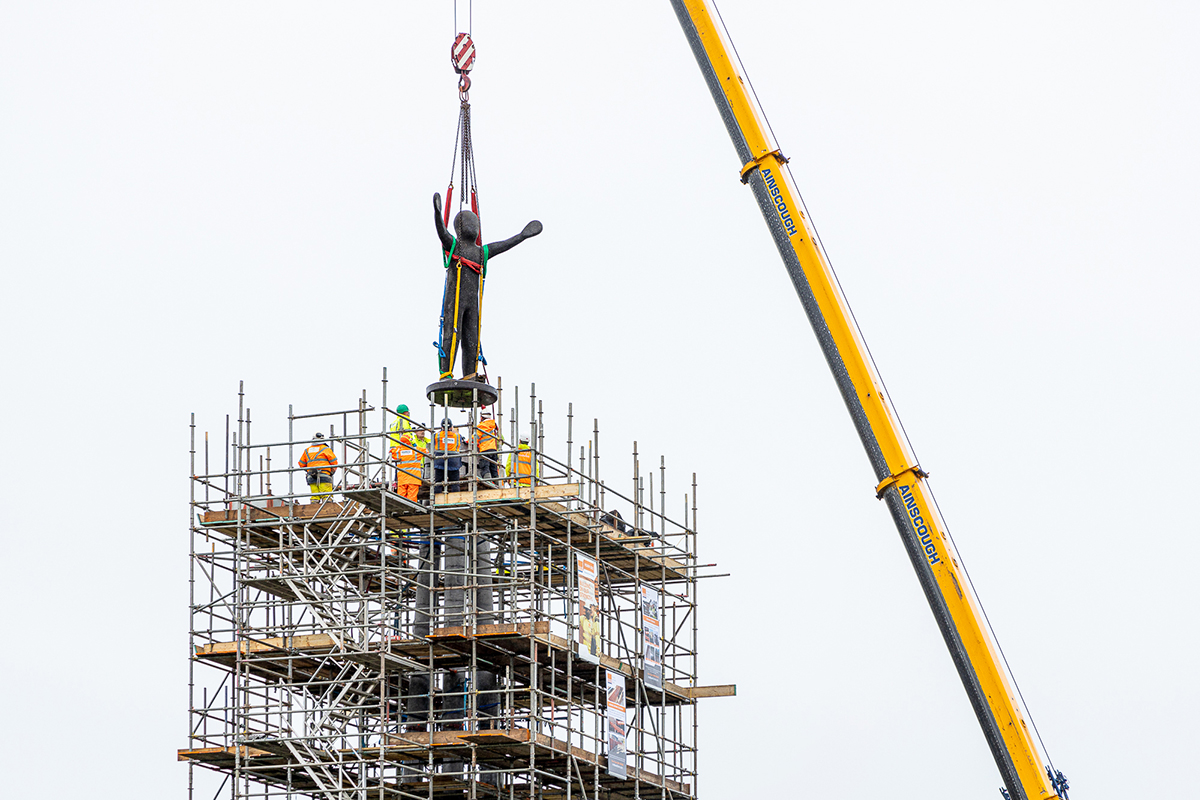 RMD Kwikform has revealed that the company's Rapidshor temporary works solution has been designed and supplied by the firm's Glasgow depot to the new Hope Sculpture in Clyde Gateway, as part of a collaboration between 60 local organisations to bring the 20-metre installation to life.
Unveiled to coincide with the COP 26 climate summit in Glasgow, the sculpture is situated in the woodland park of Cuningar Loop and stands as a symbol of the importance of the natural environment and community in supporting mental wellbeing.
Designed by Steuart Padwick and working with principal build partners Ramboll, Aggregate industries, Urban Union and Keltbray, RMD Kwikform said the sculpture is a 'showcase' of how the construction industry can respond to build better and more sustainably.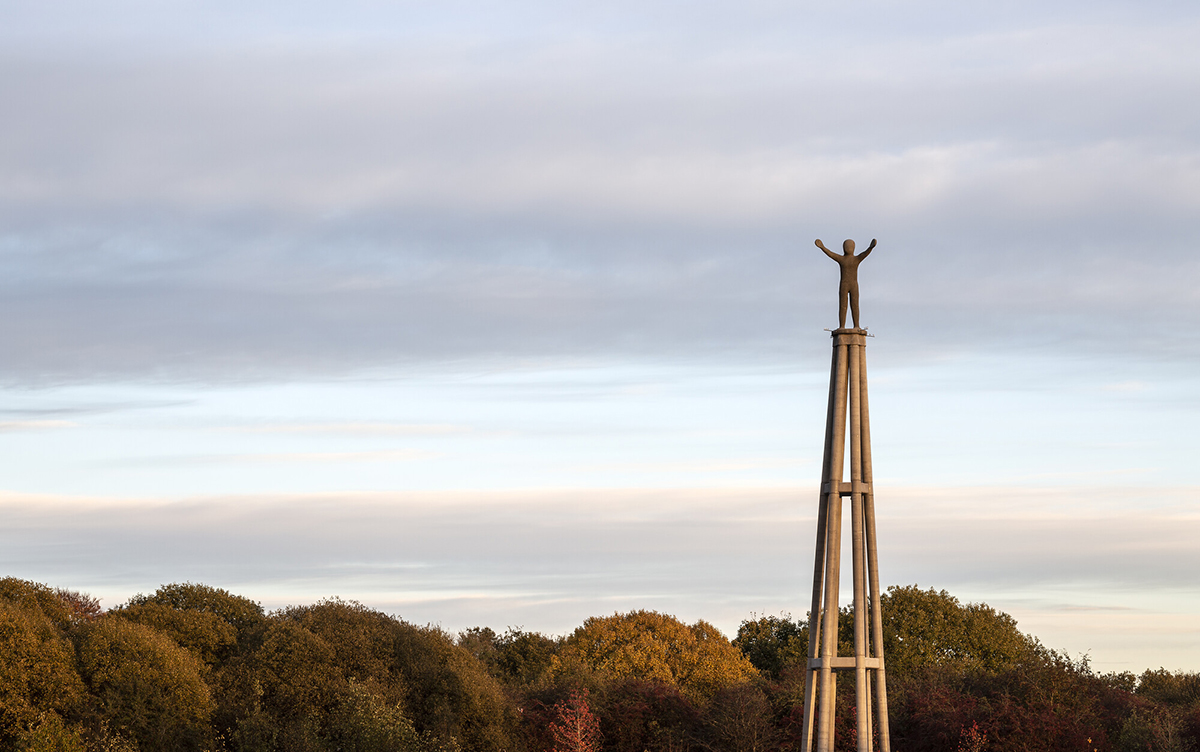 It has been built with a 75% lower carbon impact, using reclaimed or recycled materials with the aim of achieving a net zero building environment. This includes the use of a low carbon, 100% cement-free concrete incorporating locally sourced aggregate, as well as reclaimed steel gas pipes used for the piling and recycled rebar.
Steve Duthie, associate director business services (Scotland) at RMD Kwikform, said, "As soon as the client approached us to ask if we could donate our design expertise and shoring system for the project, we were only too willing to help. The sculpture is set to become an iconic addition to our local skyline here in South Lanarkshire and Glasgow, and is focused on mental health and wellbeing, which our business actively encourages through our network of Mental Health First Aiders (MHFAs).
"We began the project by designing a completely bespoke shoring system, using our heavy-duty, modular steel Rapidshor solution to provide intermediate support of the curved structure, using our curved grid system. This consists of a series of four, elegant columns, finishing with a plinth on which a sculpture of a small child stands.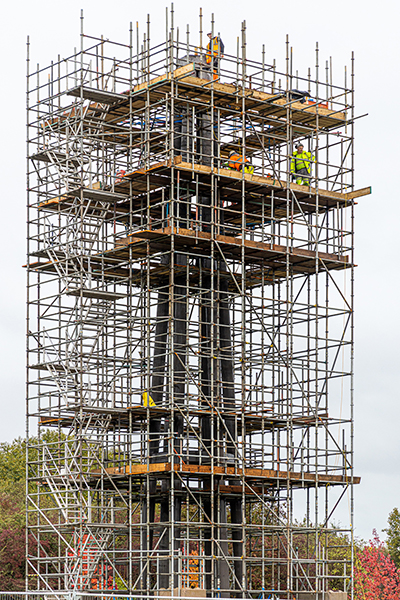 "Our design needed to support the geometry of the concrete pillars, which rise from the ground at an inward-facing angle, as they were dropped into place, meaning we couldn't rely on the structure above to provide any form of support. We therefore created a tower structure, consisting of a series of levels and platforms to support each pillar, which were then tied together with a concrete collar. A stairway was also included to provide safe and easy access for contractors working on the sculpture.
"Time on site needed to be kept to a minimum and we had the additional challenge of delivering the shoring system around a fast-paced schedule, with multiple contractors on site.  Our Rapidshor system offered the ideal solution, as with its high capacity and reduced number of components, it is proven to be easy to erect, handle and dismantle. The Rapidshor system has just been dismantled and the sculpture is almost complete, leaving the entire team here at the Glasgow depot with a real sense of pride that we were able to play our part in this important piece of local architecture."
Natalie Alexopoulos, Hope project director, commented, "The most remarkable thing about this project has been collaborating with these companies and individuals. Their integrity, drive and commitment to make a difference has been inspiring."
The Hope Sculpture is the centrepiece of three public art installations by Steuart Padwick located across Glasgow, with each sculpture constructed using low carbon, reclaimed, recycled or sustainable materials.