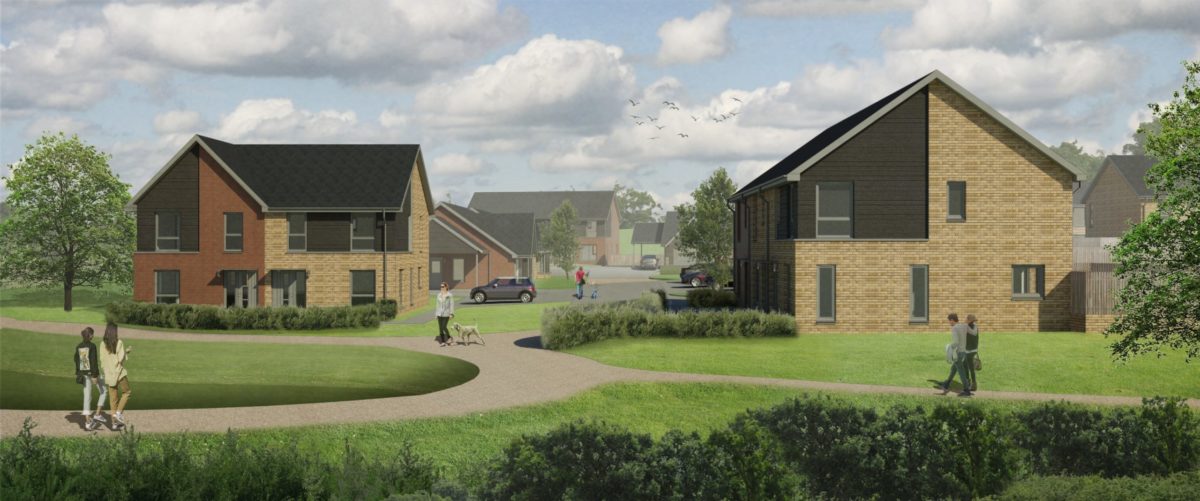 A range of sustainability features are being incorporated into 49 new Fife Housing Group homes currently under construction in the Glen Albyn area of Kirkcaldy.
The JR Group is leading the project, which will deliver two and three-bedroom affordable homes comprising two-storey houses and single-storey cottages. Hard and soft landscaping is included in the plans, as well as new footpaths and the upgrading of children's play facilities.
The JR Group revealed the development has been designed to meet energy and space heating 'gold standards' aspects one and two, incorporating  solar panels on each block and enhanced wall, floor, and roof insulation to achieve both silver and gold standards.
To promote eco-diversity, bird and bat boxes will be installed for each new building and an existing wild-flower meadow within the development will be retained.
Also involved in the project are architect Oliver & Robb, employer's agent Hardies, and engineers Bayne Stevenson Associates.
Andrew Dallas, projects director at The JR Group, said, "These new homes at Glen Albyn are high quality and have a strong sustainability focus, which reflects more accurately how we live today and how we will live in the future. Its green credentials are key to the project, and we are incredibly proud of what we are set to deliver for the Kirkcaldy community.
"The JR Group is committed to supporting the communities in which it works, and we will work collaboratively with Fife Housing Group in our aim benefit the individual needs of the local area as we move forward with the project."
Nicki Donaldson, chief executive of Fife Housing Group, added, "We are delighted to now be on-site and working in partnership with JR Group to bring 49 much needed new affordable homes and the associated community benefits to this area of Kirkcaldy. The green credentials included in this build continue to show our commitment to delivering against the climate agenda and the environmental impacts associated with this."