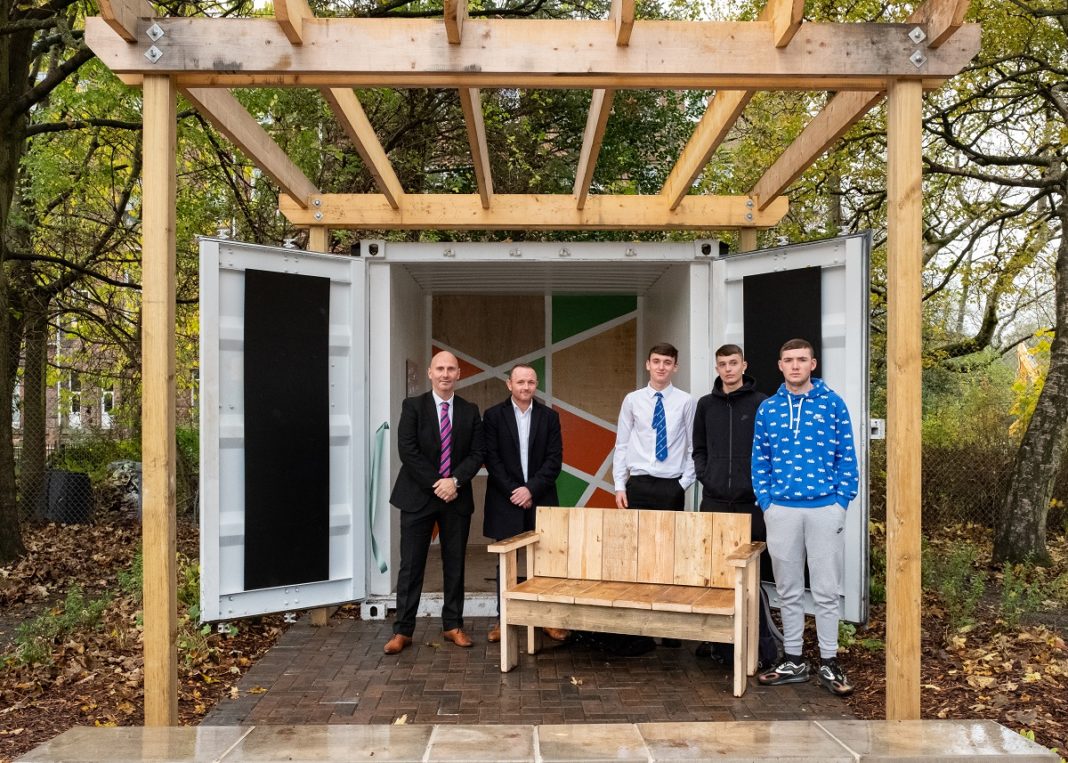 STUDENTS in Glasgow have been involved in a community project as part of the £60 million investment in the new North East Hub Health and Care Centre.
Those enrolled in the level 4 foundation apprenticeship course at Glasgow Kelvin College undertook a bespoke education programme created by BAM Construction, hub West Scotland, Skills Development Scotland and North East Hub.
The students had a real-life client in the local Parkhill Assisted Special Needs School, with it identifying the need for an outdoor learning and seating area for their pupils. The students worked with architects, engineers and quantity surveyors to learn how to design, engineer and cost the project.
The young people went on to spend time with the main contractor BAM to understand what activities are involved in the lead up to starting a building project on site. The students were then given practical experience during the construction of the project. 
hub West Scotland and BAM Construction will continue to support the students into apprentice opportunities when the new North East Hub project starts on site in 2022. 
Angeline Robertson, partnerships director at hub West Scotland, said, "Our aim is to maximise the design period of projects to get local people the right support to enable them go on to employment during the construction stage of our projects. This year, spent with the students at St Andrew's Secondary School, has been a huge success and everyone involved should be proud of what we have achieved together. We are excited to continue to support the students in the next stage towards employment on the project."
Claire Anderson, social impact manager at BAM Construction, added, "We understand the importance of engaging with education and promoting the construction industry and it has been fantastic to help deliver this education programme and to support the students. We were delighted to get the students on site for work experience as part of the project build and know this has added to their overall experience." 
A spokesperson from Hoskins Architects said, "We are delighted to have been part of the team that developed and delivered this innovative course, providing young people with hands-on experience in the design and construction of a building that will benefit their local community. The students participated in a series of workshops culminating in the construction of the building, learning about the key stages of a project, the various roles and collaboration involved along the way. We hope the students were inspired by the project and recognise how their involvement will enhance people's lives and their environment."
Lisa Murphy, of St Andrew's RC Secondary School, added, "For us it has been a great collaboration as its contextualised the learning of our pupils. All pupils have got so much from the programme."