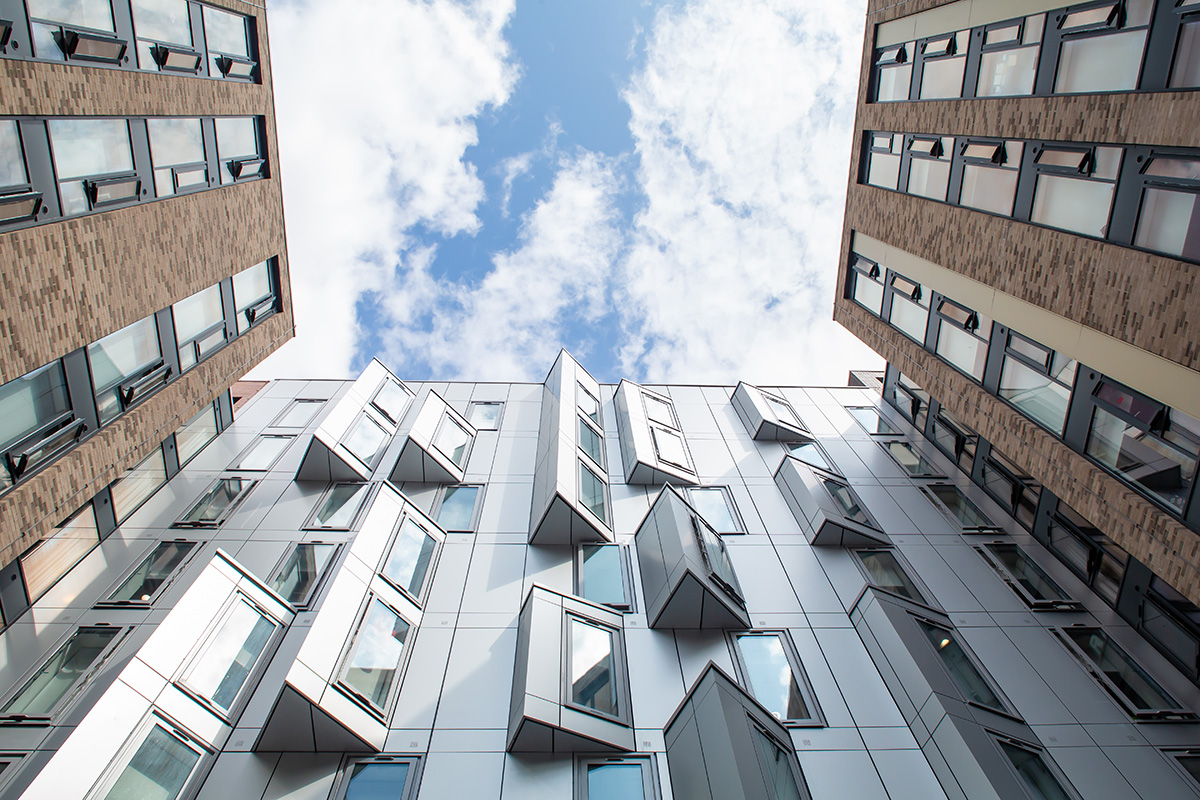 With growing urgency to create more energy-efficient buildings, many specifiers quite rightly specify window systems based on the low U-values they can achieve. However, as Kenny McMenemy from aluminium fenestration solutions manufacturer Senior Architectural Systems explains, creating buildings that are truly built to last means starting out with right balance between thermal performance, cost and aesthetic appeal.
AS the industry faces up to a new set of challenges with pending changes to the Scottish Building Standards and starts to work towards achieving net zero status by 2045, the sustainability of construction materials and methods has never been more relevant. Developing product solutions that meet these new and evolving market demands has long been a key focus of building products manufacturers such as Senior. As well as getting our systems ready, we've been working hard to ensure we have the much-needed specification support and technical resources available too. But when it comes to aluminium windows, choosing the most appropriate systems for your project requires taking a broader view than just focusing on hitting those U-value targets.
Making more than just energy savings
The best aluminium window systems on the market, such as our own patented PURe system, are those that not only meet current U-value requirements but exceed them and the benefits of working with an experienced supply chain partner with tried and trusted compliant products can't be underestimated. As well as helping to simplify the specification process, it can also help boost design flexibility and reduce overall maintenance costs.
For example, choosing a low U-value aluminium that reduces heat loss can open up new design possibilities in new build schemes by enabling radiators to be moved away from their conventional positioning near the windows. They can also offer important cost benefits, by reducing the reliance on other more expensive options such as photovoltaic roof panels, and being more hard-wearing and less vulnerable to damage than low e-glazing.
Finding a style to suit
Most window systems are available with a range of different design options and this will affect the U-values they can achieve.
In terms of having the strongest air tight seal and therefore the best thermal efficiency, you may wish to consider fixed light windows.
Although these types of windows have huge aesthetic appeal and are well suited to creating highly glazed facades, as they don't offer any kind of ventilation, they are most effective when used alongside other window types and in terms of low U-values and thermal performance, tilt and turn and casement windows are a good choice. This is because unlike other designs that have different opening mechanisms, both casement and tilt and turn windows have a strong seal on all four sides. Both also provide controlled natural ventilation and are ideal for a wide variety of both residential and commercial schemes.
Although the U-value rating of other window types may be a little higher, they can provide other benefits.
For example, to meet the specific challenges of the commercial sector, especially education and healthcare projects, parallel push style windows are also a great option. With hinges on all sides of the frame, this type of window can be easily pushed open and yet will remain parallel to the wall. This enables rooms to be safely ventilated, with the limited opening helping to reduce the risk of falls from the window. Aesthetically, the use of push parallel style windows can also help to create a more uniform façade.
Similarly, where access to the exterior façade is difficult, overswing style windows are ideal as they are fully reversible. This enables the outside of the glass and frame to be cleaned internally, providing a safe and convenient way to reduce costs and extend maintenance cycles.
Taking a tailored approach
It's important to take an holistic view when designing buildings to be more energy-efficient and this is true of window specification –  often it's a case of combining a mix of styles  that offers the most effective configuration. It's also important to take into account other measures such as solar shading and the installation of louvres, as well as orientating the position of the windows to help minimise overheating.
Working with fenestration systems suppliers at the earliest state of the design process is both an efficient and valuable way to keep U-value targets in view without losing sight of the overall design objectives. No longer seen as a bespoke solution, embracing environmentally friendly products and processes needs to become the natural choice for all projects, large or small.