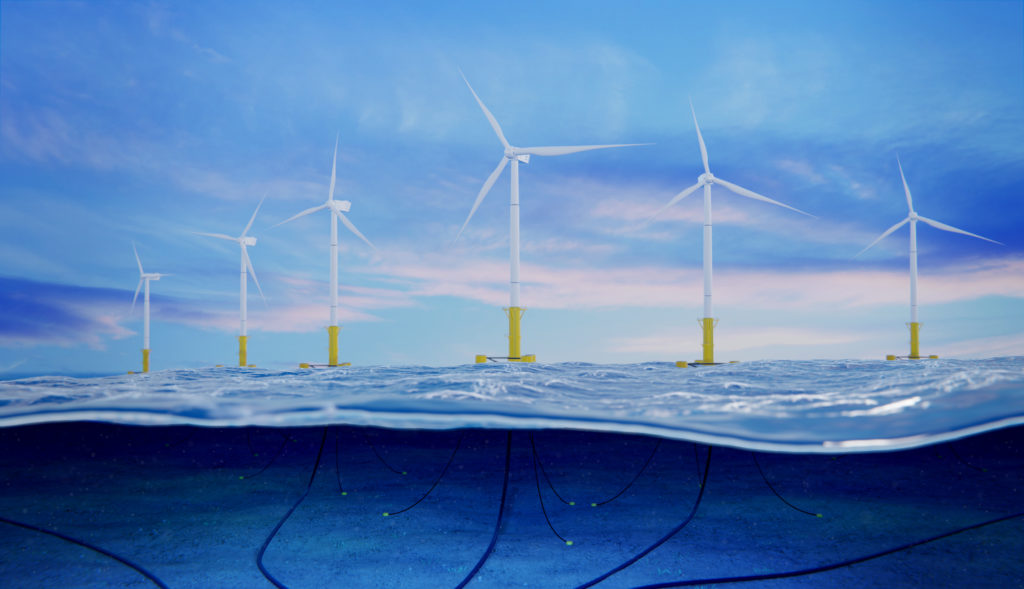 DEEP waters found on the Scottish coast could see the country become home to 'large-scale' floating offshore wind ports and factories, UK prime minister Boris Johnson has said.
It comes as the UK Government launches a new initiative which will allow developers and manufacturers to bid for a share of £160 million. The funding will look to support the PM's ten-point plan to deliver 1GW of energy through floating offshore wind by 2030.
If reached, it would see the UK deliver almost nine times of the current volumes produced worldwide. Because the facilities float, the wind farms can be built in deeper waters – with the UK Government revealing ambitions to 'make the most' of the deep areas off the Scottish coast. Westminster said that it would offer 'huge' opportunities for Scotland's coastal communities, and also build on existing developments.
It added that the £160 million, boosted by private sector investment, will develop port infrastructure capable of 'mass-producing' floating offshore wind turbines and installing them out at sea – creating 'thousands' of new jobs.
Boris Johnson commented, "Offshore wind is a UK success story in forging our green industrial revolution. Tapping into this emerging sector will boost our clean electricity generation even further, creating jobs and green innovation across the whole of the UK."