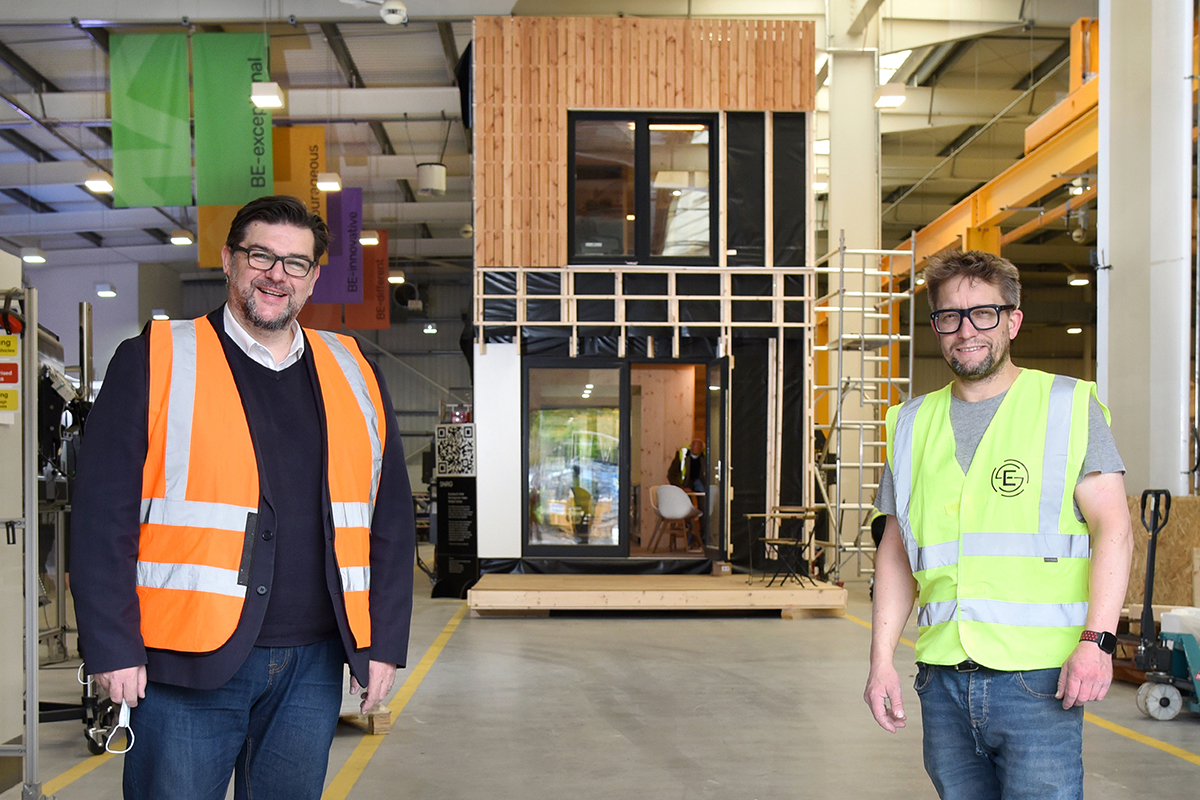 GLASGOW'S hosting of the COP26 climate summit has put Scotland's construction industry in the 'shop window', according to Stephen Good, CEO of Construction Scotland Innovation Centre.
The innovation factory at Hamilton International Technology Park has been hosting eleven days of free exhibitions and events during the conference, all designed to showcase the pivotal role the nation's construction sector could play in helping to tackle the climate emergency.
Guided tours – open to everyone from local residents to construction industry stakeholders and international visitors – have highlighted some of the prototypes and sustainable practices that could ultimately lead to a more sustainable built environment.
Stephen Good provided Project Scotland with a personal tour of the facility, detailing a range of exhibits, including: a SNRG/Transforming Timber prototype two-storey house constructed entirely from homegrown timber; a NearHome prototype to support the Scottish Government's 20-minute neighbourhood initiative; a MultiPly carbon neutral wooden pavilion; a GenZero zero carbon timber school classroom prototype; Passivhaus training rigs; and a wall built from Kenoteq's K-Briq that is made from 90% recycled construction waste.
Stephen described the opportunity to use COP26 to promote some of these solutions as 'absolutely massive'. "It's (COP26) not going to come along again anytime soon," he explained. "We're right in the shop window. Everything that everybody coming here is going to experience is built environment related.
"It's a brilliant opportunity to put the best of what we are doing on show, but equally use it as a springboard to make commitments going forward.
"Our whole theme for this is accelerate to zero so how do we do it as fast as we can across a complex thing like the built environment?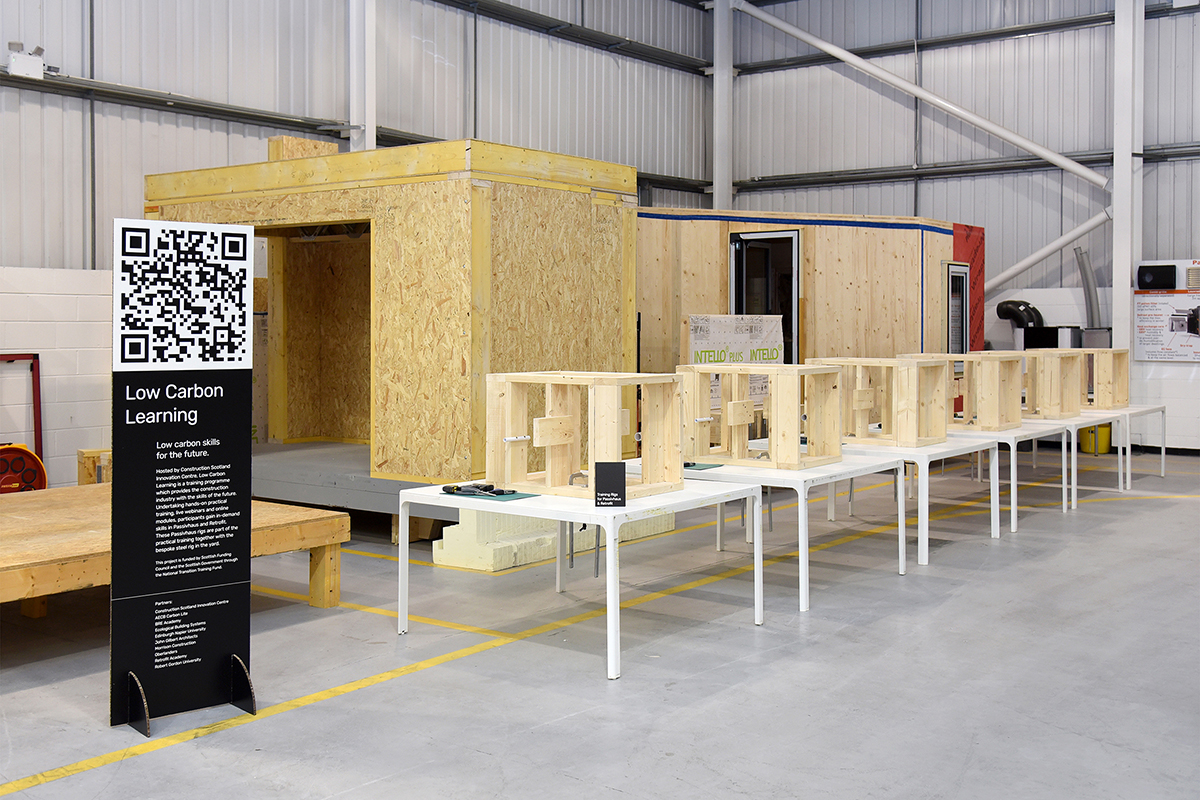 "Often, we are seen as a big emitter and wasteful as an industry, which we are – I think that's a fair challenge – but there are great things going on."
Stephen explained there are a whole host of things happening right across the construction spectrum, which will ultimately help to save carbon. This includes wider adoption of digital technologies to enable more efficient and productive working, and the increased use of offsite and modern methods of construction, which can drive out waste and lead to the development of more products that can be applied in ways which are safer, greener, and more controlled.
A growing area of focus is around retrofitting existing buildings to make them more eco-friendly. "One of the big challenges is we have so many different buildings in Scotland; everybody's done different things to them over the years," Stephen added. "There is no one-size-fits-all retrofit solution, but if we have to retrofit 2.4 million homes and 200,000 public buildings over the next couple of decades, how do we do that in a way that isn't completely artisan and bespoke to every single building as that will simply not be affordable?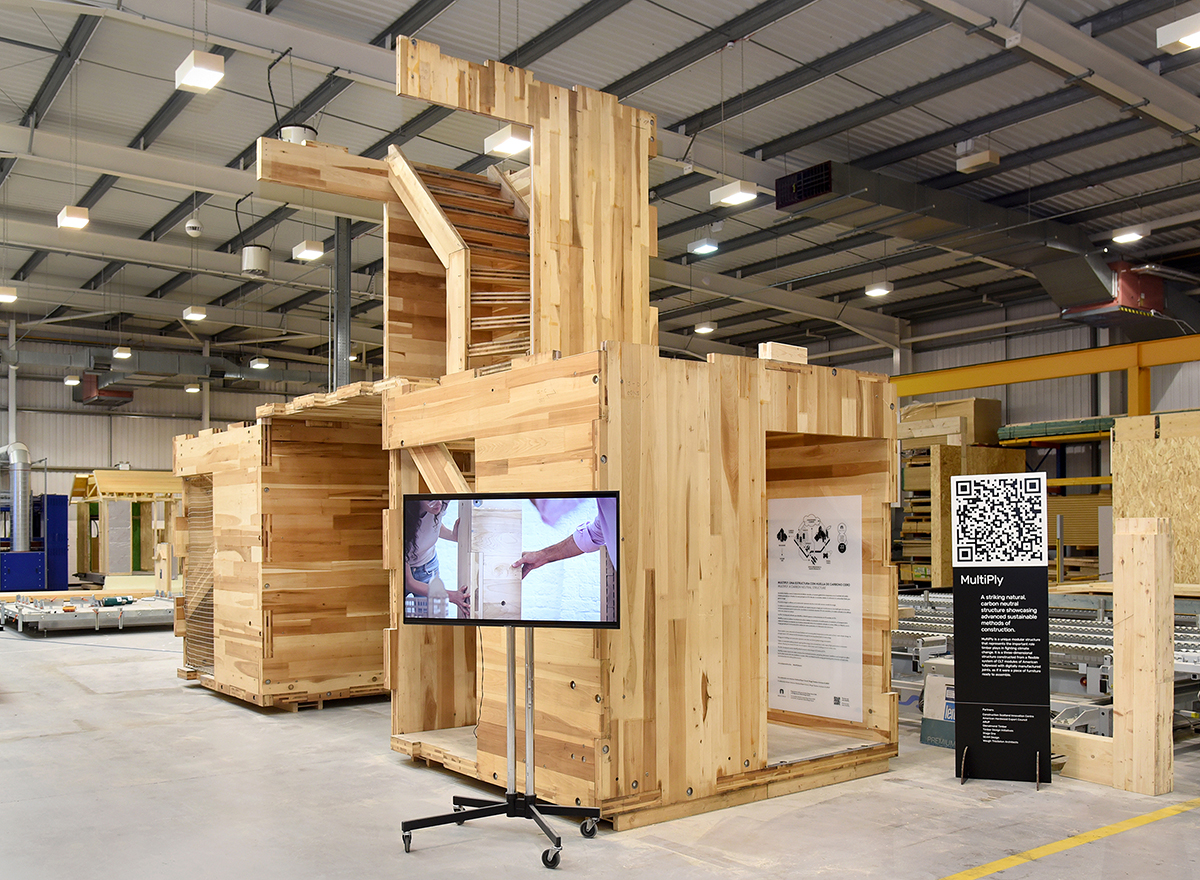 "We've been working with a lot of organisations that are looking at how to introduce a degree of industrialisation to the process."
One of the events hosted at the innovation factory during COP26 was the Wood for Good conference, exploring the role of timber in low carbon construction.
Stephen emphasised the need to look at our natural resources in Scotland and make sure we're using them to deliver high value engineered products within construction.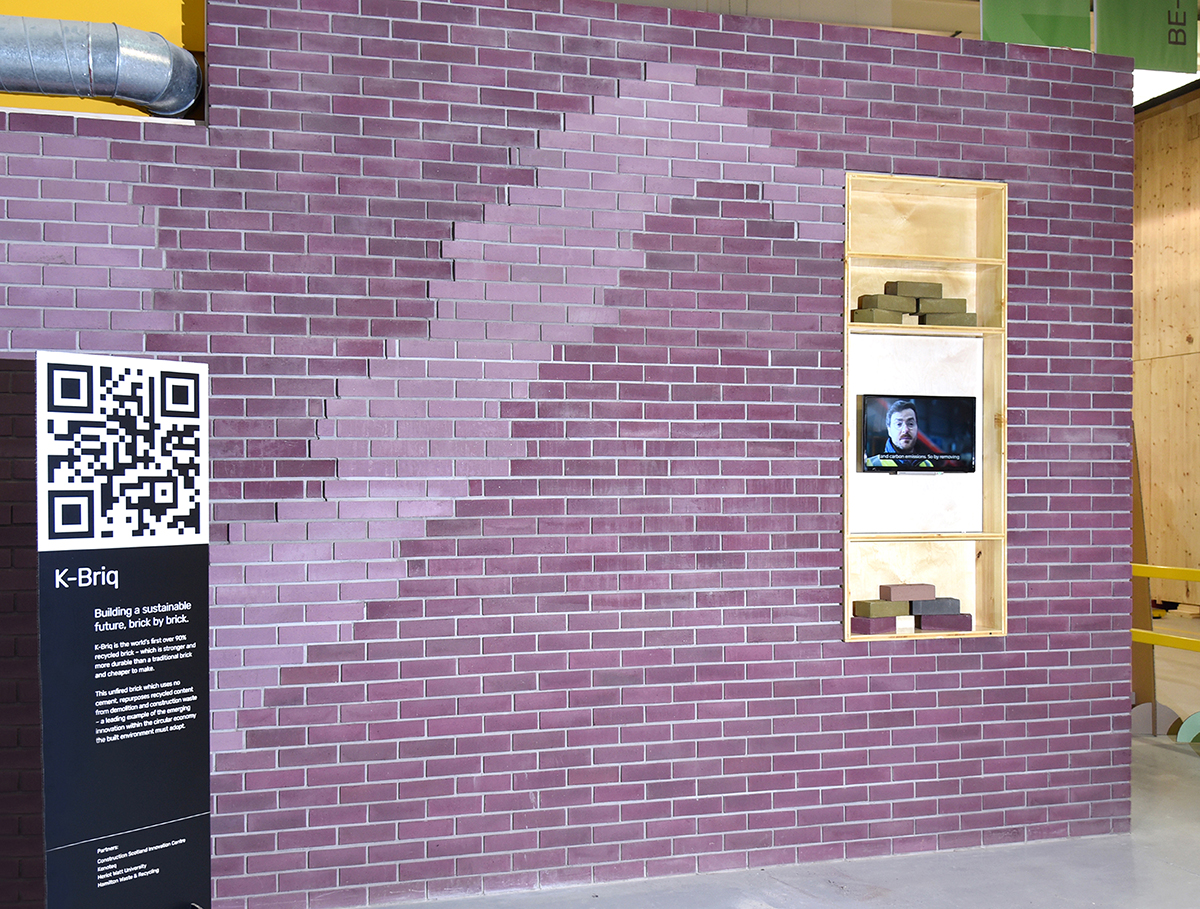 He also spoke of the impact the pandemic has had on accelerating demand for more innovative solutions, as well as fostering a more collaborative approach to problem solving across the industry.
"Where we are now – probably partly pandemic-driven – is a situation where industry has come together and collaborated like never before. The pandemic came along, industry got closed down, industry wanted to figure out how it could restart safely, and that meant (all aspects of the sector) had to work together to find a solution. We were involved in that whole conversation, then helped the industry develop its recovery plans.
"What we're seeing now as we move post-recovery into more of an industry transformation phase, are things like the construction accord which is coming imminently; we've got a whole host of different things industry wants to do around innovation that we've always been talking to bits of industry about – but now we've got the entire industry leadership group focused around offsite manufacturing, digital transformation, and sustainability and zero carbon. That wasn't the case two years ago. It was on folks' radars – perhaps as individual businesses – but it wasn't seen as a unifying opportunity for the sector. That's where we are now. Our focus is helping the entire sector transition to zero carbon as quickly as we can by really placing collaboration at the heart of it."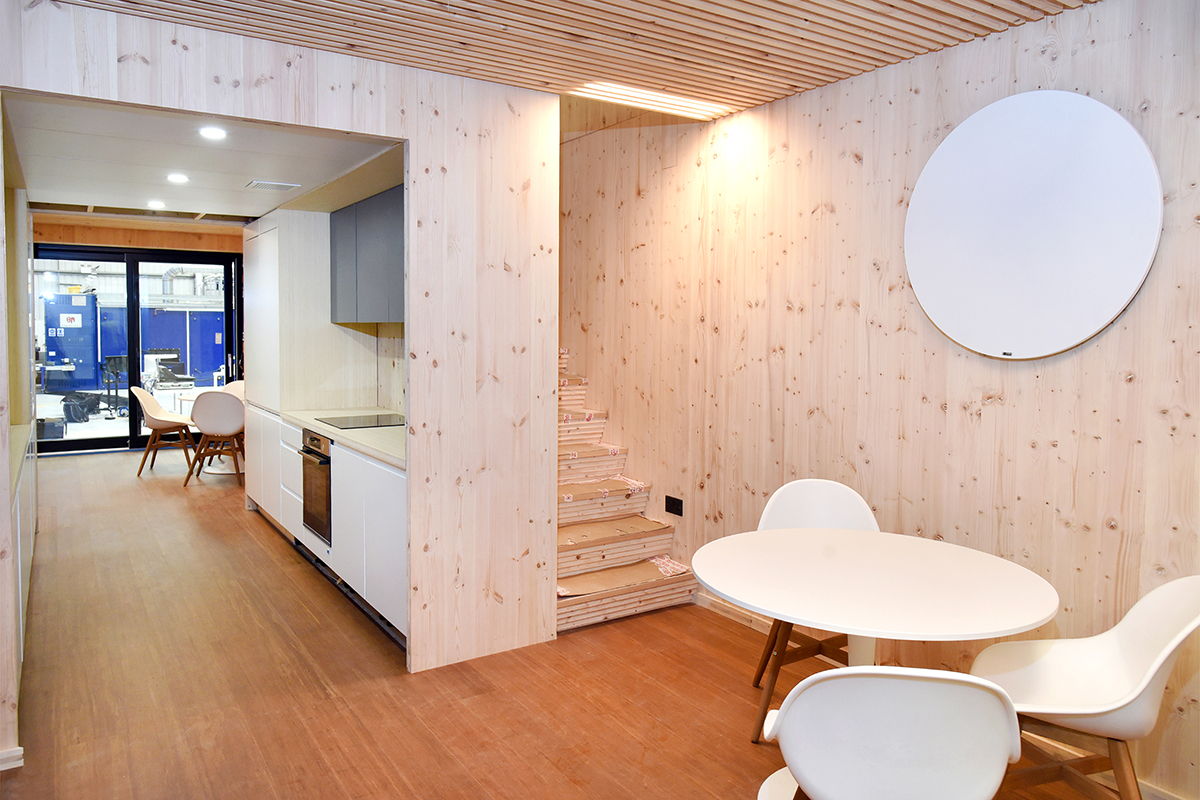 Stephen added that everyone has moved towards digital working as a result of Covid-19 in a way that probably would have taken between 10 and 20 years on a normal curve.
Across the industry, he believes the appetite for doing things in a more organised, efficient, cost-effective, and less wasteful way has never been greater. Issues such as different ways of procurement and sharing risk are being explored in a bid to 're-wire' parts of the industry to make it more focused on the outcomes required to achieve zero carbon.
Referring to the tours of the innovation factory, Stephen concluded, "We're trying to bring everybody and anybody, local and international; put Scotland's construction and built environment community right on the front line and say this is what we are doing. Hopefully with our wee small corner we can put the built environment on the map."