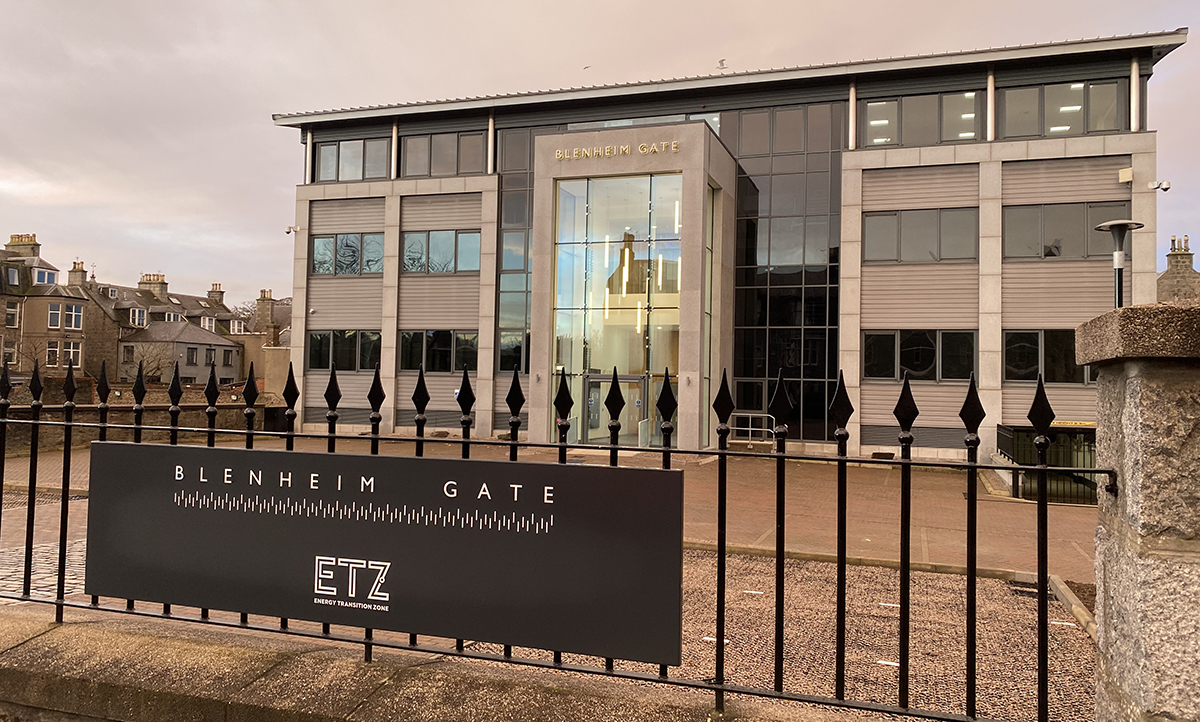 CBRE has confirmed it has secured a new office in Aberdeen for ETZ Ltd, an organisation responsible for transforming Scotland's north east of Scotland into a globally integrated energy cluster.
ETZ Ltd was established in April this year to deliver the Energy Transition Zone, a green space connected to the coastline and adjacent to the new £350 million deepwater Aberdeen South Harbour. The Energy Transition Zone has been tipped to support 2,500 direct jobs, with a further 10,000 energy transition-related jobs across the region.
The organisation has taken the entire second floor at the newly refurbished Blenheim Gate on a five-year lease. The office also benefits from a roof terrace.
Amy Tyler, associate director at CBRE in Aberdeen, said, "It is great news that we can announce that we have secured space in the newly refurbished Blenheim Gate for ETZ Ltd  after a rigorous selection process. The team was keen to find somewhere where they could be up and running quickly, so the plug and play option in this building was an ideal fit."
Maggie McGinlay, chief executive of ETZ Ltd, added, "The Energy Transition Zone is an ambitious project that will reposition the north east of Scotland as a globally recognised integrated energy cluster focused on the delivery of net zero. Our clear ambition is to develop a sustainable long-term international industry base that delivers sustainable growth and jobs for the region."
Real estate developer and investor Esson Properties recently completed a refurbishment project at Blenheim Gate. The renovation included updating all M&E services and installing bike racks and electric vehicle charging points. Touch-free technology is also featured heavily throughout the building.