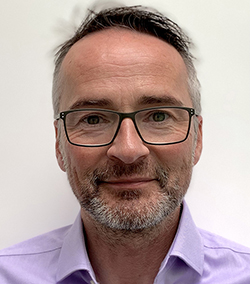 By Dave Kelman, project director of Crosswind Developments. Crosswind's proposal to re-develop a 45 ha site in West Edinburgh into a mixed-use development is currently being considered by Scottish Government ministers.
It's often said that good people make good places and but good placemaking starts with an understanding of how people behave.
Do they enjoy living, working and relaxing there? Does it make a positive contribution to their health and well-being? Well-designed places have variety, energy, they stimulate interaction and encourage sociability.
But in addition to enriching our lives, good places also attract and support the kind of investment that supports sustainable growth which is even more important in the wake of COP 26.
If we can live, work and socialise in the same neighbourhood, our travel dependency reduces and this, together with the right services and facilities, builds stronger and more resilient communities.
The Scottish Government recently unveiled its framework for Scotland's future planning needs. NPF4 placed sustainable development at its heart including exactly these kind of '20-minute neighbourhoods'.
High quality urban spaces have access to efficient public transport, safe active travel networks, successful businesses and are desirable places to live and work. Frequently incorporating, or close to open green space, they minimise energy consumption and have a positive, enabling influence on how we live. They embrace social equity and inclusion, catering for a diverse social mix with homes, jobs, services and opportunities in the right locations. The result is a strong sense of place, where people feel they belong and consequently have a stronger connection to the built environment.
Post-pandemic, nobody knows what the future of our towns and city centres will look like but quality placemaking will have a critical role in supporting their successful return and building the neighbourhoods of the future. Done thoughtfully placemaking can underpin and support the recovery of our communities and wider society.
At Elements Edinburgh, 'living locally' with housing, businesses and services on your doorstep was a key component of our thinking from the start and will allow a level of density that generates life and social interaction. It will be a thriving, invigorating and sustainable community where people can live and work in a '20-minute neighbourhood', minimising the need for private cars, and increasing the sense of ownership while generating social capital.
Whilst there is much debate about the future of the workplace, physical offices in some form will continue to exist, probably with increased focus on spaces for collaboration, creativity and culture. The social networks that offices naturally provide will need to be fostered to allow people to absorb the values and culture of an organisation. All of this can be addressed through carefully designed, flexible commercial and mixed-use buildings.
The places that our town and city centres will become post-pandemic will inevitably be different; they could evolve into cultural and recreational hubs, which in turn attract businesses, creating jobs. As the move to online retail continues (>50% increase in 2020) towns and cities with strong cultural offerings are perhaps best placed to prosper/succeed, but a sustainable mix of homes, workplaces and green spaces will help drive our urban centres forward.
Examples of successful placemaking are often car free, or at least car-lite: Buchanan Street in Glasgow, Rose Street and the Grassmarket in Edinburgh, Kirkwall, St. Andrews , Ayr, North Berwick, Crieff and Milngavie. None of these are perfect and they all inevitably have compromises, but the goal shouldn't be perfection. Strong, resilient placemaking is fluid and evolving, responding to changing needs and pressures.
Done well, placemaking shows us that cities and towns can be powerful places. They bring people together, generating wealth and enhancing our wellbeing and their vitality and energy can uplift, entertain and inspire us.