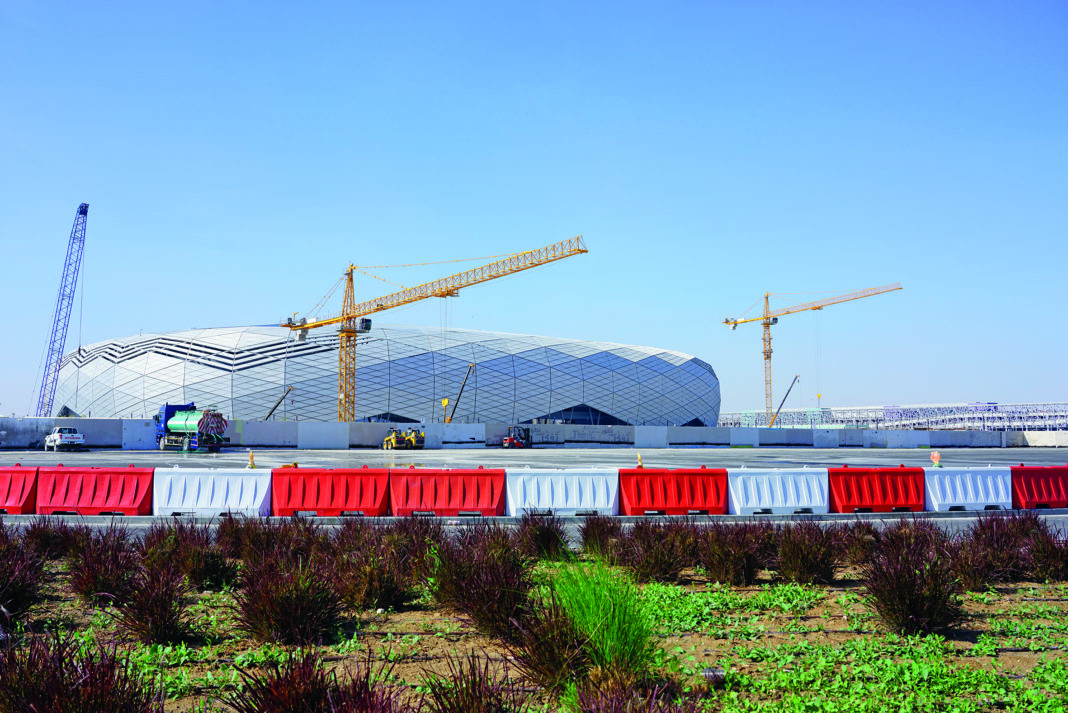 AMNESTY International has warned that 'time is running out' for Qatar to deliver on its labour reforms as the 2022 World Cup approaches.
The non-governmental organisation said that the country's pledge to better protect migrant workers has 'stagnated' with 'old abusive practices' resurfacing.
A large proportion of the workforce building infrastructure in the country for the upcoming World Cup is made up of migrants.
Amnesty International added that the reality for 'many' migrant workers in the country remains 'harsh', despite legal changes introduced in 2017.
These include a law regulating working hours for live-in domestic workers, labour tribunals to facilitate access to justice, a fund to support payment of unpaid wages, and a minimum wage.
By August 2020, Qatar had passed two laws to end restrictions on migrant workers leaving the country and changing jobs without their employers permission.
The non-governmental organisation said that, if properly enforced, it had the potential to 'strike at the heart' of the kafala system which binds migrant workers to their employers.
However, it added that a 'de facto' NOC process has allowed 'problematic' elements of kafala to remain in place, including the ability of employers blocking migrant workers' job transfer.
It continued by revealing that other abusive practices include withholding salaries and benefits to make it harder for workers to leave their job.
Migrant workers are also still dependent on their employers to enter and stay in Qatar, which Amnesty International said gives rise to the use of 'absconding' changes and cancellation of resident permits which some employers use to control their workforce.
With the World Cup approaching, Amnesty International has renewed its call for the Qatari authorities to take 'urgent' action to ramp up the reform process 'before it is too late'.
Mark Dummett, Amnesty International's global issues programme director, commented, "The clock is ticking but it's not too late to turn the ink on paper into real action. Now is the time for Qatari authorities to be bold and fully embrace their programme of labour reforms; any progress to date will be wasted if Qatar settles for weak implementation of policies and fails to hold abusers to account.

"Apparent complacency by the authorities is leaving thousands of workers at continued risk of exploitation by unscrupulous employers, with many unable to change jobs and facing wage theft. They have little hope of remedy, compensation or justice. After the World Cup, the fate of the workers who remain in Qatar will be even more uncertain."