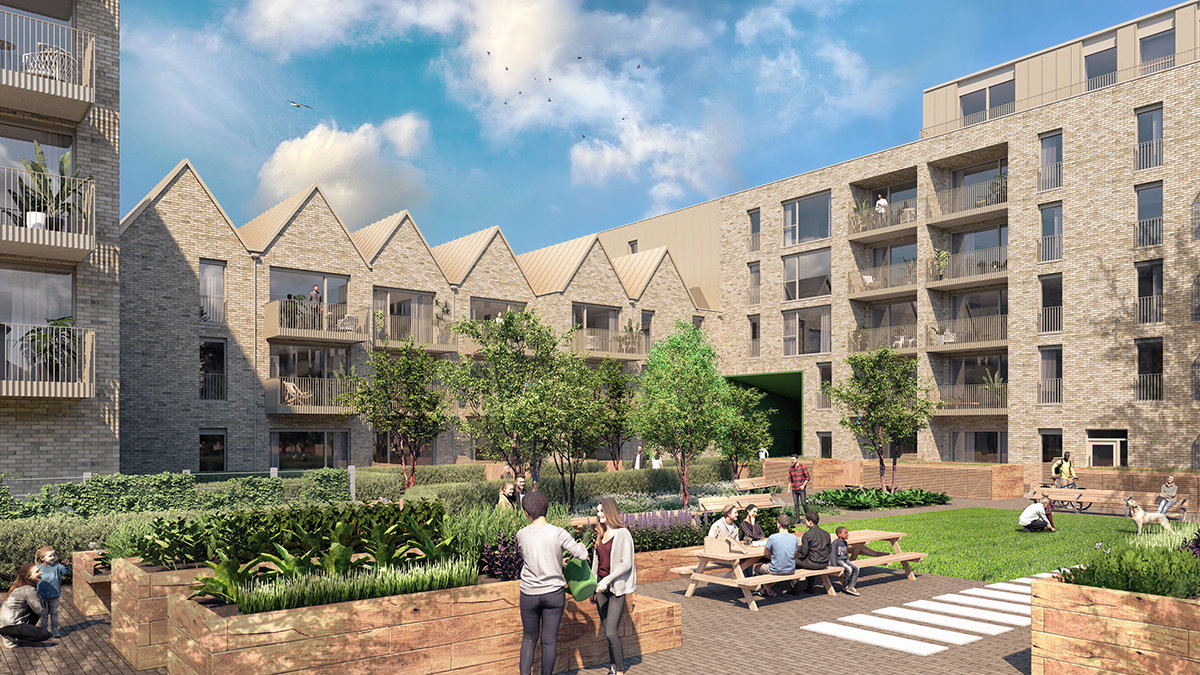 ARTISAN Real Estate claims to have 'raised the bar' for sustainable development with the launch of a new design framework designed to achieve low to zero carbon city living.
The developer revealed it is set to incorporate a set of 'rigorous' guiding principles throughout the development cycle, governing its environmental and social responsibility, while also responding to the changing requirements of homebuyers.
The business said the framework will help define future development locations, with Artisan committing to the concept of '15-minute neighbourhoods' in primarily brownfield city centre areas. Artisan added that it also sets out a 'radical blueprint' for smart building design and the use of technology to reduce energy usage and promote sustainable and community-focused low carbon living.
"The environmental challenges which have been laid bare during COP 26 has accelerated the importance of changing the way we deliver new homes development," said Clive Wilding, Artisan's Property Director. "Artisan is a niche developer which has always striven for improvement by creating a lower carbon footprint in the homes and buildings we create – not just in delivery but throughout their multi-generational lifespan.
"As well as reducing urban sprawl by optimising the number of people living in well-designed, sustainable homes in well-connected locations served by public transport, we are also pioneering the application of new technology to eliminate the use of fossil fuels whilst vastly reducing energy consumption."
This design philosophy is being applied to two of Artisan's upcoming projects – the 126-apartment Rowanbank Gardens in Corstorphine, Edinburgh and 263 new homes at Kirkstall Place in Leeds. With no fossil fuels being used and both heating and hot water delivered through air source heat pumps, the developments are said to provide 'smart energy-efficient design' geared to achieving low to zero carbon ratings and lower running costs.
The Rowanbank Gardens apartments have been designed around an internal courtyard garden filled with fruit trees and communal planting beds and as well as a natural woodland area and play areas. Features such as green roofs will provide benefits of surface water retention, improved insulation and ecological biodiversity.
Clive Wilding added, "Rowanbank Gardens in Edinburgh is a perfect showcase for the quality of sustainable development that Artisan is now committed to. At its heart is a sustainable design which reflects the demands of modern life, with buildings designed to minimise carbon footprint and maximise daylight.
"Significant emphasis is also placed on the quality of internal space and light to create enjoyable home-working environments, whilst accessible gardens and landscaping promote health and well-being by making nature and well-designed outdoor space integral to the day-to-day living experience."