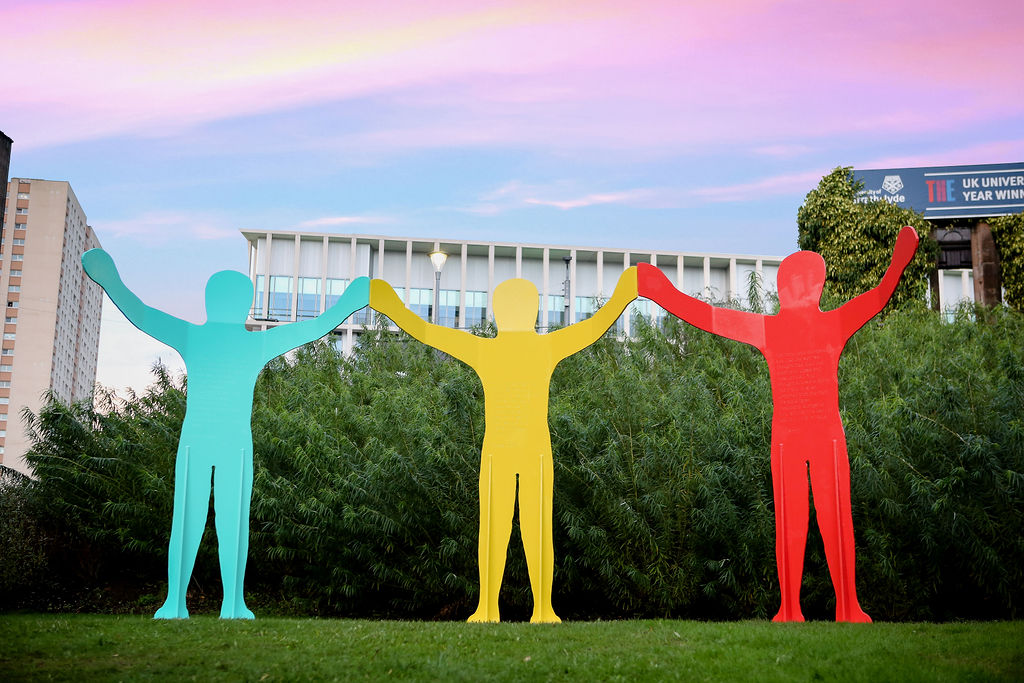 A new sculpture made from reclaimed sheet steel is to stand outside the University of Strathclyde.
The 3.5 metre Hope Triptych has a low carbon, cement-free concrete foundation and forms part of a trio of public sculptures sited across Glasgow for COP26.
The sculpture is an adaptation of the primary 23-metre-high Hope Sculpture found at the Cuningar Loop in the city's east end.
It features an age, gender, race neutral child embracing the surrounding nature and reaching out to a greener, hopeful future.
The principal build partners on the project include lead consultant Ramboll, lead contractor Urban Union (part of Robertson Group), Aggregate Industries (member of Holcim) and Keltbray.
The team has also developed dedicated activities for school children, giving an insight to the wide-ranging career opportunities in the construction sector.
Professor Sir Jim McDonald, principal of the University of Strathclyde, said, "The Hope Triptych is a powerful symbol of how we can all work to deliver a net zero and sustainable future. The backdrop of COP26 being in Glasgow allows this sculpture to highlight the need to address the global challenge of climate change."
All the sculptures are made from low carbon, reclaimed, recycled or sustainable materials, of which, almost all have been locally sourced – with the build demonstrating a 75% lower carbon impact.
Dr Roddy Yarr, the executive lead of Sustainability at the University of Strathclyde, added, "We are proud to host the Triptych at the heart of our campus and hope it will become a place for the entire University community to reflect on its message of hope.
"It's fitting the sculpture, which is crafted from reclaimed metal, is sited here as it embodies the commitment of the University towards sustainability."