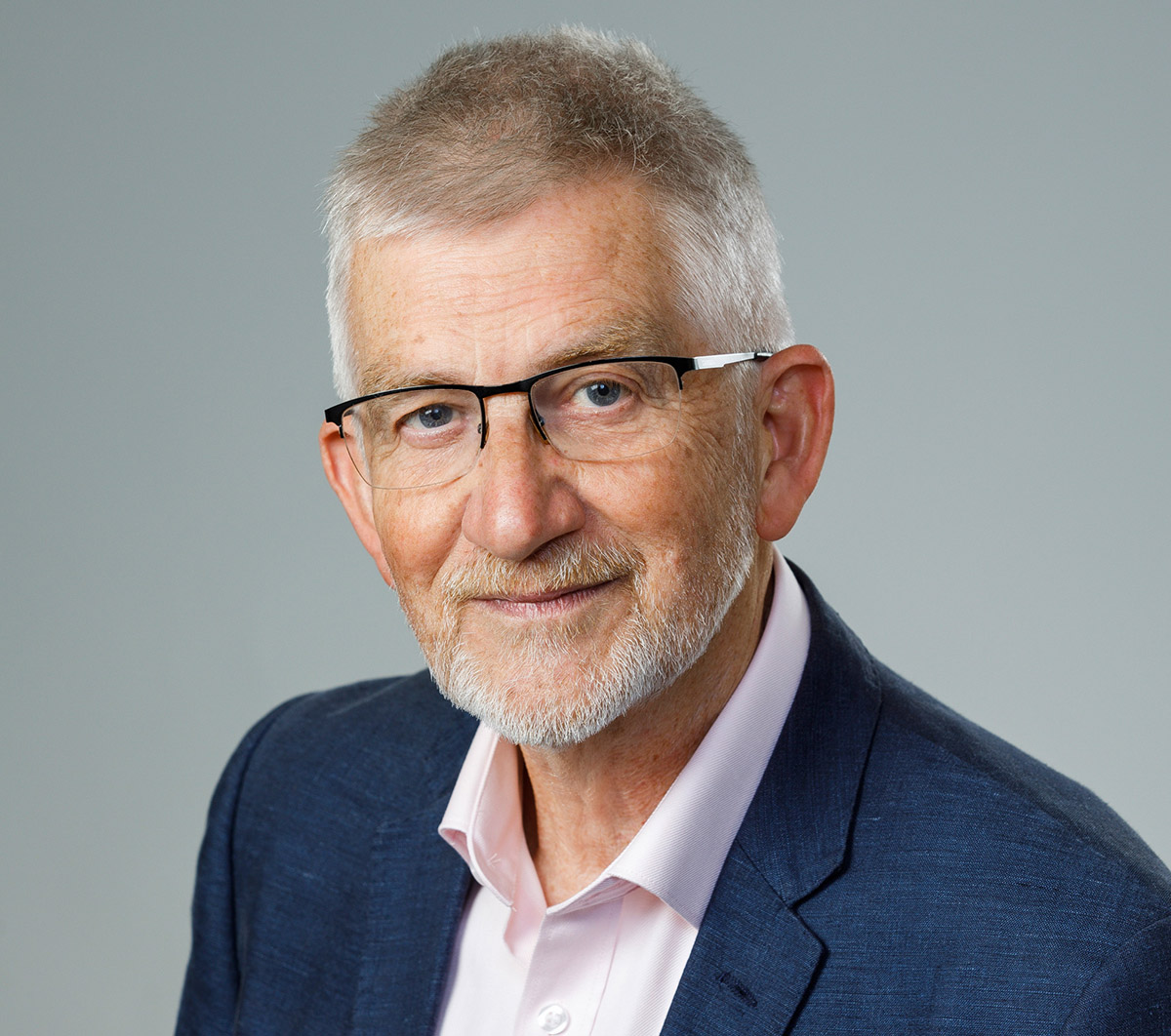 THE heightened profile of the construction industry during the pandemic has left the sector in a strengthened position to make the case for change, the new chair of the Construction Scotland Industry Leadership Group (CSILG) has said.
Ron Fraser made the claim in an exclusive interview with Project Scotland, in which the civil engineer and former MD spoke of his desire to repay an industry he said gave him over 40 years of 'interesting and challenging' work – as it looks to tackle the materials shortage, put skilled young professionals at the forefront of promoting the sector, and help build upon the increasing understanding of the industry's importance to the country.
"It became clear in lockdown that very little construction is not essential," Ron explained. "I think the performance of the sector surprised some people; it had the discipline to operate under Covid and it became clear just how much it supports the economy – not just through the builds themselves, but the impact that build then has once operational."
Ron began his new role on November 1, succeeding Ken Gillespie. He first joined CSILG in 2015 before being appointed executive director in 2017. He was part of the cohort which developed the safe operating guidance that allowed for the return of construction following its shutdown at the onset of the pandemic.
A long-standing advocate of better procurement practices in the industry, Ron sees changes in this area as being 'likely the biggest catalyst' in improving the overall performance of the sector.
"Construction has become an industry that generates a very low margin and that means there's little money left to invest in the things that we want to invest in, such as future skills and training and new methods of working," he added. "Procurement needs to be a fairer balance between the risk and the reward. There are many clients out there who are very good at this and procure their projects in a more equitable way, but there's still too many who continue to drive down to the lowest cost, which is not sustainable for either the sector or the Scottish economy."
He hopes, working together with the Scottish Government and customers in both the public and private sectors, that a more collaborative approach can be taken in procurement – with firms and clients encouraged to discuss aspects of projects such as where the risks in works lie, thus accounting for any potential additional costs which could crop up.
Naturally, acting as the bridge between the sector and government, CSILG has been at the forefront, together with colleagues from industry and government, under the umbrella of the Construction Leadership Forum, of seeking the development of a solution around the ongoing materials shortage blighting construction – an issue which perhaps compounds the need for fresh approaches to procurement, given the constant uncertainty.
"It's probably the most immediate of problems," Ron said. "Unfortunately, the timescale that it takes to develop alternative sources of materials and supplies is too long to do anything about in the short term.
"Most clients are looking to agree alternative materials, or approaches to try and avoid the delays, but these are challenges that in the short term are quite hard to overcome and we're just having to go through a very bumpy period.
"Hopefully in the early period of next year that will ease off, but I expect some price increases will remain – because prices in most sectors tend to stay once they go up – but that might improve as prices being up will see more competitors enter the market and materials will eventually become more available."
Another facet to the perfect storm hitting construction is the skills shortage, which has existed for some time but has perhaps intensified in recent years. Ron explained that better promotion of the industry is needed – those of us who work in the sector are often not good at explaining how interesting it can be and it is unreasonable to expect career advisors to have more than a basic understanding of the industry.
"You usually find that kids are very interested in construction when they're in primary school – the Bob the Builder stage, if you like – but we tend to lose them once they get to secondary school, in particular girls.
"One thing we're passionate about at CSILG is getting more construction people into schools, particularly the young talented members of our industry. That would get more information into schools at an early age to raise the profile of the sector and make children, parents and particularly the teachers who deal with vocational training aware of the vast array of potential employment opportunities that exist in construction and how interesting it is as a sector.
"People tend to think of construction as people in yellow jackets and muddy boots, when in reality there are so many other jobs involved – whether it's planning for construction, the financial side, the legal side, design management, design itself, engineering, architecture – we find so many people are involved in construction that don't actually work on a site, so it's getting that message across to a wide range of people that construction is actually an exciting and rewarding sector to work in and you don't have to get wet if you don't want to. Many contractors are already doing brilliant work in this area but there is more to be done, still."
The profile of the sector is likely to be boosted by COP26. Construction will be the centre of discussion on the scheduled final day, which is dedicated to the built environment. Ron said he anticipates positive dialogue, although 'some' pressure on the industry will likely come about in the aftermath. He warned that the sector cannot be expected to achieve zero carbon goals on its own.
"Construction can't solve the problem of carbon within builds on its own; it needs change at an international level around energy, energy supplies and decarbonisation of energy systems," he said, before explaining that the industry cannot be expected to decarbonise the manufacture of things like cement and steel.
"That has to come from the scientists who are looking at how to make cement in different ways," he added. "It also has to come from government in terms of the energy policy that they pursue and how we can then use decarbonised energy to produce steel.
"So, construction's ability to totally decarbonise itself is dependent on government action, upon the action by steel manufacturers, big cement manufacturers and others."
However, Ron said that construction can decarbonise its own activities at site level through changes such as switching to electric vehicles, the use of electric equipment on site, and more discussion at the procurement stage about the benefits of low carbon builds.
"The truth is, achieving lower carbon usually costs more at the moment, until volume increases, so that would make them uncompetitive in the tender," he said. "It comes back full circle, the net zero achievement links back into the procurement discussion we had earlier that if you really want to do this, you have to think about how you're procuring, how you as a customer are procuring your construction work because you will have to stop saying: 'I want the lowest price for this'. You'll have to say: 'I want a low carbon solution for my building', and then the bidding contractors can go away and research how to deliver it to that standard."
Moving forward, Ron reiterated his view that construction is in a strong position to start making moves for positive change following its performances throughout the pandemic which brought about increased public understanding of its importance to society. His own role within that saw him talk to a multitude of individuals within the industry – ranging from those at micro-businesses to large firms – an experience he said has given him a plethora of contacts he will look to draw on during his tenure as chair.
"I think that's one thing that's come out of this Covid experience; because we all pulled together and had to pull together, we have actually developed stronger links with the Scottish Government, government agencies, local governments, customers, and across the industry generally," he said. "I think we will be able to make use of that heightened contact and communication to help solve some of the issues that the industry's faced for many years.
"What Covid has done is accelerated the process of connecting, collaborating and cooperating not only within the industry, but between the industry and its customers. That's one good thing that's come out of this and we'll be hoping to build on that momentum, and on all the performance improvement work already being done by the sector, to ensure that it continues to be recognised for the professionalism of all its trades, working together to deliver the built environment."