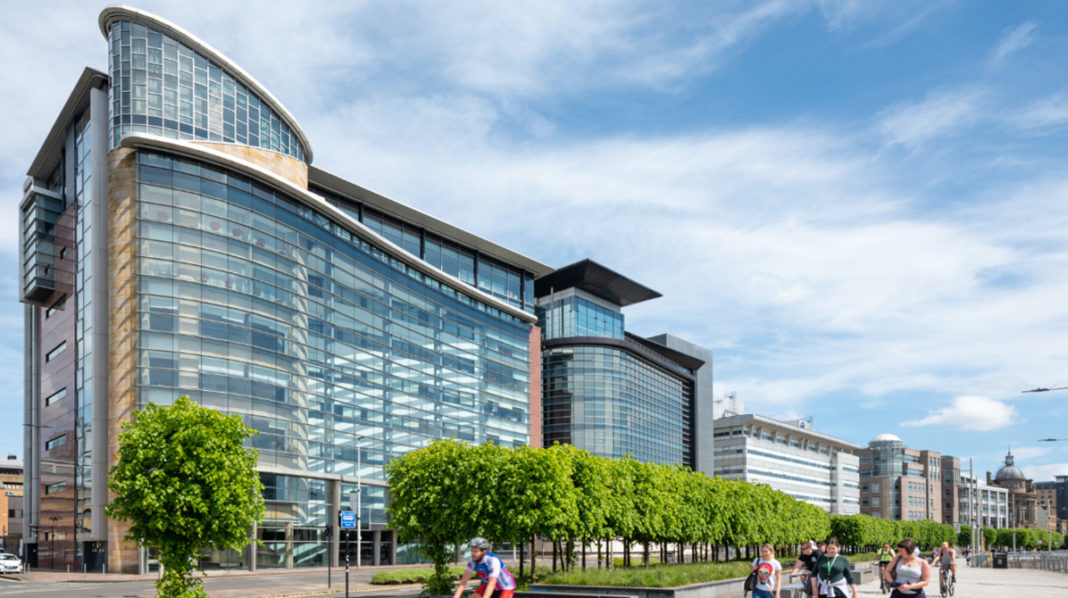 REAL estate investment firm AM Alpha has announced 200 Broomielaw is to be fully electric upon completion.
The 80,000 square foot of Grade A office building in Glasgow will source the electric from 100% renewable sources, the firm added.
It continued by saying that the formula of smart building design, 'high quality' specification and intelligent technology will make 200 Broomielaw 'one of the most energy efficient' office developments in Glasgow.
It features a host of sustainability benefits including efficient new M&E services, electric car charging points and LG7 LED lighting.
Facilities for environmentally friendly commuting have been included in the building, while a Platinum CycleScore Certification has been achieved. There will also be a full wellness suite with yoga studio and gym-style changing rooms at the basement level.
Martin Lemke, of AM Alpha, said, "200 Broomielaw is arguably the best and largest riverside office building available in Glasgow city centre. We care about the planet and have embedded sustainable technology to help our occupiers reduce their carbon footprints and meet future environmental targets.
"Specifically, one of the measures we have taken is to remove all gas and move to a 100% electricity tariff. In addition, we have committed to all power coming from renewable sources.
"These fantastic green credentials, alongside the extensive wellbeing facilities, underpin AM alpha's commitment to the ESG agenda and will enhance the workplace experience for occupiers, helping them to attract and retain the best talent."