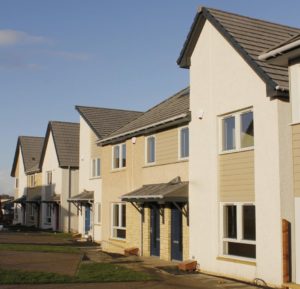 PLANS to build 1,200 new homes across Fife by 2024 have been agreed by councillors.
The blueprint will be delivered in partnership with the Fife Housing Association Alliance by June 2024.
The £100 million two-year transitional programme will look to bridge the gap between phase three and four of Fife Council's affordable housing programme.
Convener of Fife council's community and housing services committee, councillor Judy Hamilton, commented, "I remain absolutely committed to meeting housing needs of people of Fife. Continuing to build on our successful affordable housing programme is a top priority for the council and, working with partners including the Fife Housing Association Alliance, we will be aiming to create as many safe, warm and affordable homes for Fifers as possible."