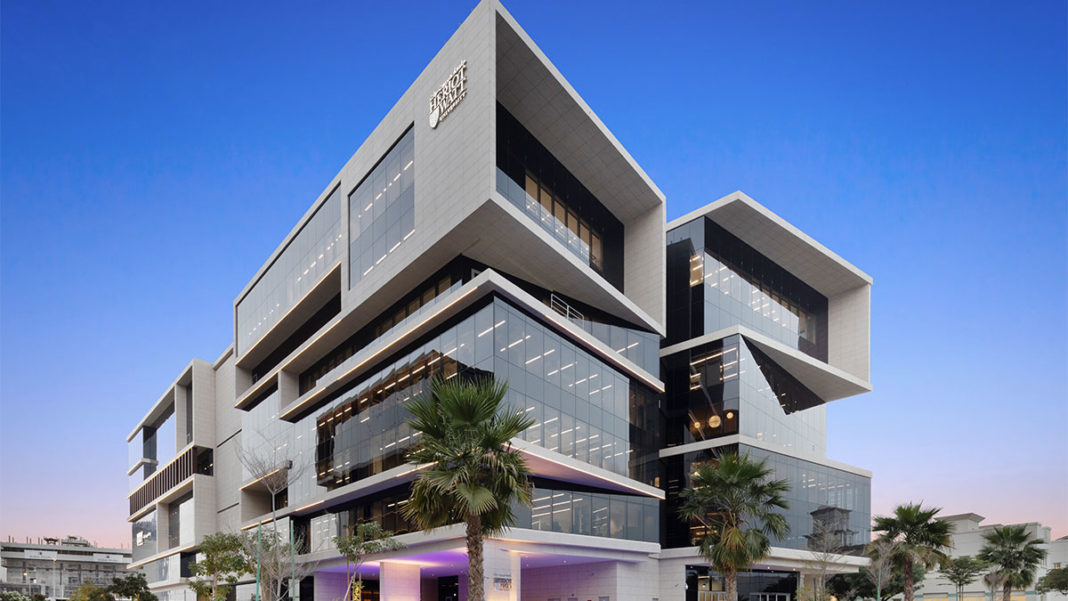 HERIOT-WATT University's month-long social media campaign to launch its new Dubai campus has been shortlisted for a major award.
The Public Relations and Communications Association Middle East and North Africa (PRCA MENA) named the Edinburgh-based learning institute in its list of finalists for its Digital Awards.
The university's New Campus Launch has been nominated in the Best Social Media Campaign category, alongside ten other 'powerful' nominations from the government and corporate sectors.
Launched in 2016, PRCA MENA is part of the global PRCA based in London, which holds over 50 years of legacy in raising the standards of PR and communications through industry partnerships and networks.
The awards celebrate high quality and standards of PR and communications campaigns, teams and individuals across the Middle East and North Africa. Entries go through a 'rigorous' process of having their strategy and research, execution and originality being judged by seasoned professionals.
The New Campus campaign by Heriot-Watt highlighted the university's opening of its 'futuristic' Dubai campus earlier this year. A month-long 'holistic' social media campaign was developed to announce the launch, showcasing the 'true essence' of the 'elevated learning experience', new technologies and 'state-of-the-art' facilities offered by the campus.
The university explained that the branding and conceptualisation of the campaign were brainstormed and crafted by integrating three 'key' elements of the brand – global positioning, bicentennial celebrations, and pioneering education.
Furthermore, the university added that the campaign was a journey through its history and heritage from its origin in 1821, bringing together quality education, world-leading research, and the continuing legacy of the university.
The entry successfully fulfilled key requirements by demonstrating quality results and strategic rationale to support campaigns and activities undertaken during campaign execution.
Other finalists in the category include campaigns such as Arabs to Mars by the UAE Government Media Office, Our Environment Our Responsibility by Environment Agency Abu Dhabi, Abu Dhabi Future Energy Company by MASDAR. In addition, there are nine other categories across team, campaign, and individual nominations that will also be awarded. The ceremony will be held on December 8th, 2021.