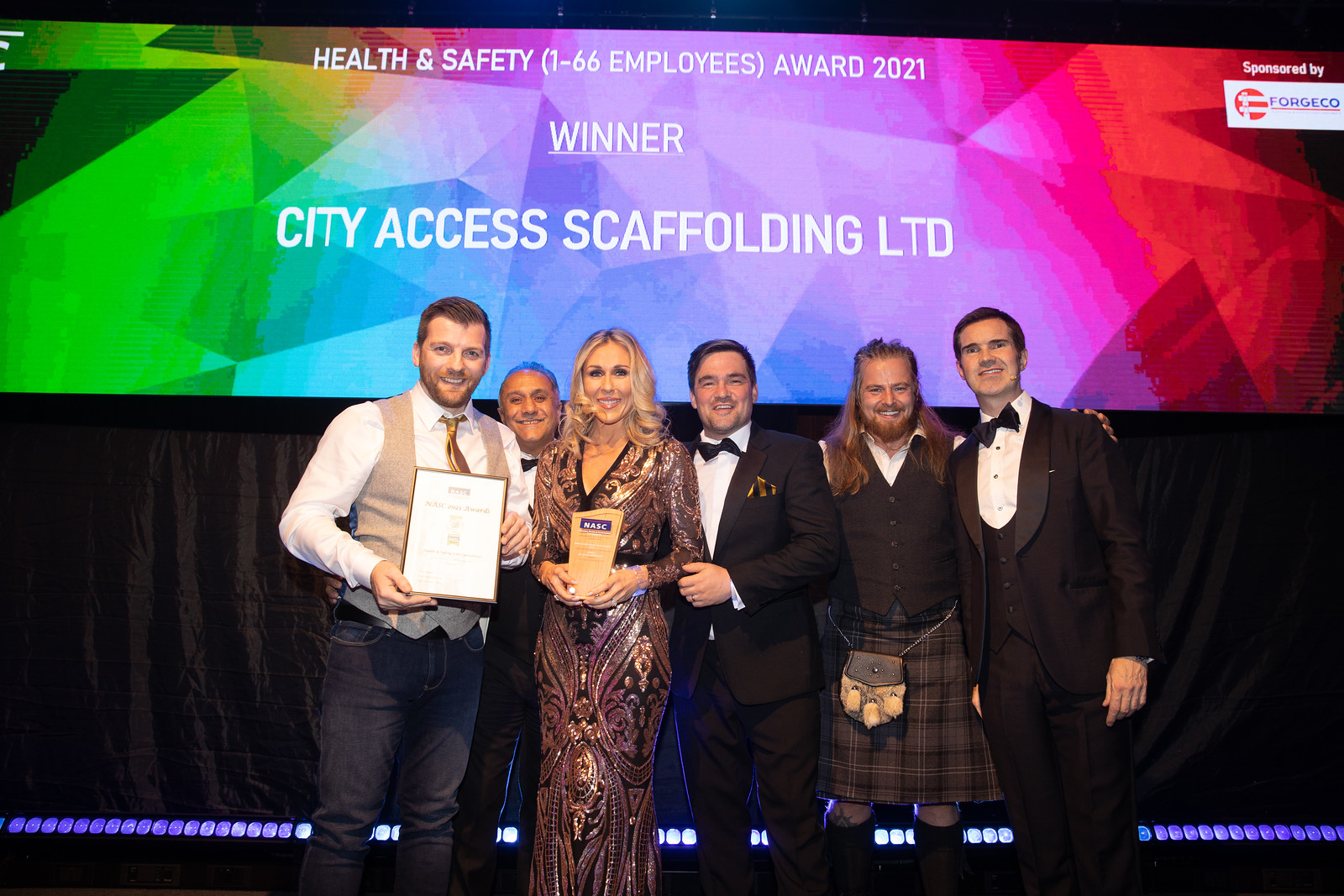 EDINBURGH-based City Access Scaffolding (CAS) won two accolades at the NASC Awards 2021, triumphing in both the Apprentice of the Year and Health & Safety (1-66 employees) categories.
Established in 2014, CAS has secured several major projects recently, including Edinburgh's new Gleneagles Townhouse, work on Scottish Government HQ at St Andrews House, and a Historic Environment Scotland contract to provide scaffolding services for sites including Edinburgh Castle.
Alongside steps to prevent physical injury and death, CAS has championed good mental health among its workforce. Performance director Kirsty Allan has built a relationship with the Joshua Nolan Foundation, with the firm raising over £2,000 for the Edinburgh-based charity. All CAS staff are encouraged to reach out if they require support, and the company offers employees an eight-week mindfulness course delivered by practitioners from The Mindful Enterprise.
CAS QHSE manager Ryan Scott said, "We are absolutely thrilled to have won this NASC Health & Safety Award. There's nothing more important to us than ensuring that we can work safely on-site, while also caring for our employee's wellbeing in a much wider sense. We have close relationships with various services locally and we'll always act as a link to help staff get any help they need.
"We look at wellbeing in a really holistic way, including putting a partnership in place with Capital Credit Union which offers our team a structured way to save money from their weekly wage.  All of these things add up to a happier and healthier workforce which is the best way for us to continue to grow in a way that we can be genuinely proud of."
One of the firm's newer recruits, Adam McLennan, was named NASC Apprentice of the Year. Judges noted that 22 year-old Adam's entry stood out due to his work ethic, initiative and selfless attitude.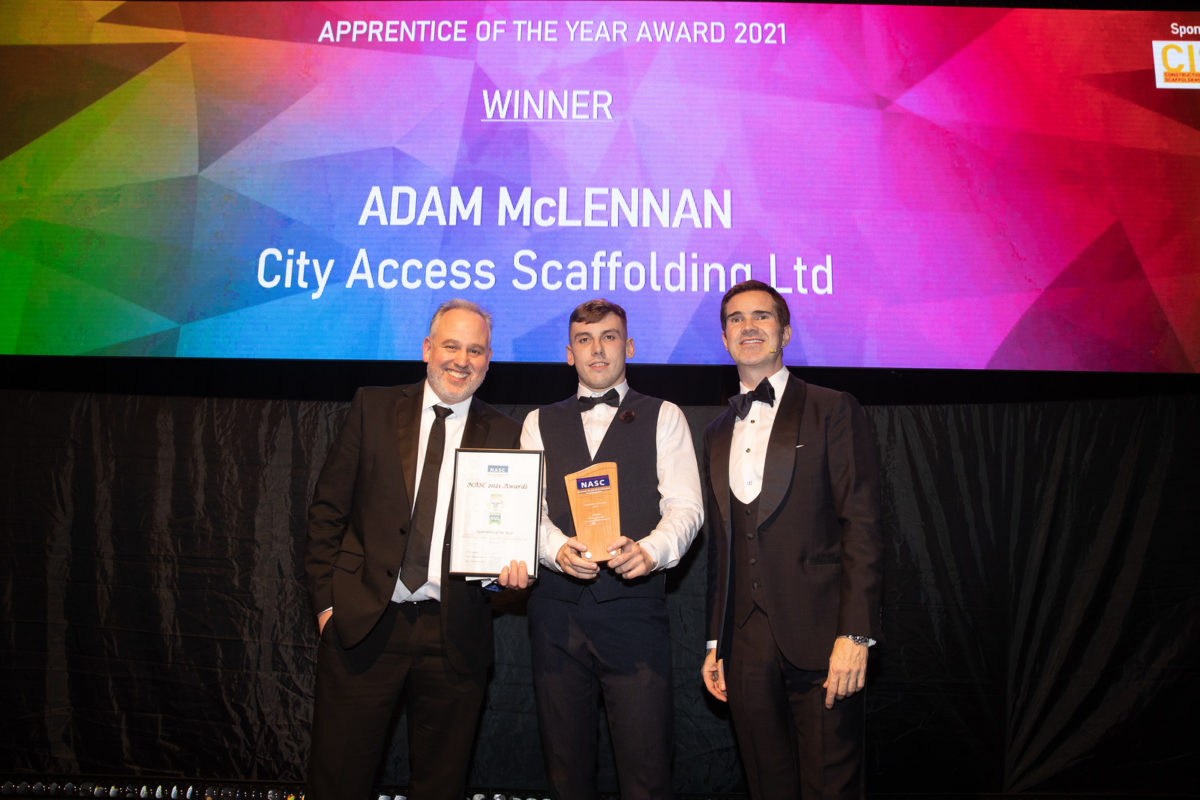 CAS performance director Kirsty Allan said,
 "Adam is organised, efficient and an absolute credit to City Access Scaffolding. He has made a material contribution to the company over a very challenging time for everyone and we couldn't be prouder of him."