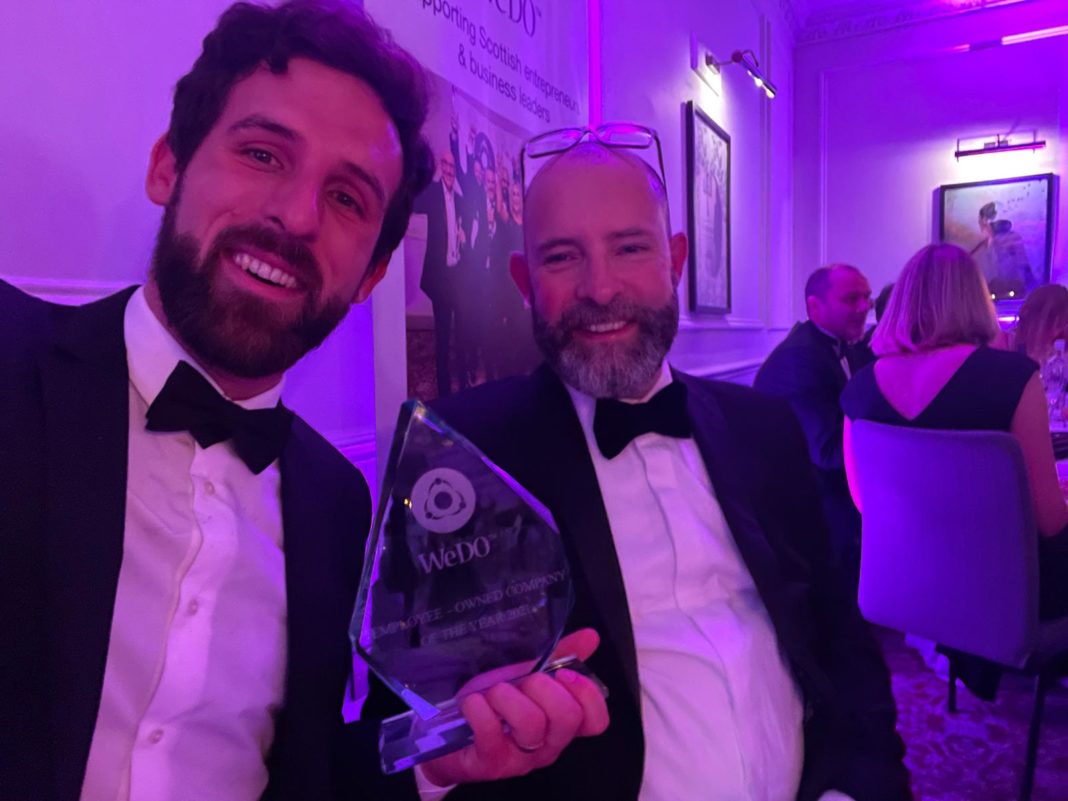 DAVID Narro Associates have revealed their delight at having won the Employee Owned Company of the Year Award at the WeDO Scotland Awards ceremony.
Held at Edinburgh's Kimpton Hotel, WeDO Scotland is celebrating its 10th anniversary this year – with it introducing the new award category in recognition of the growing numbers of employee-owned businesses in Scotland.
The judging panel were particularly impressed with the 'culture and adaptability' of the practice, stating, "David Narro Associates demonstrates solid growth from 60-80+ employees. They have a great focus on diversity and culture and are an excellent example of how an employee-owned business can be resilient in the toughest of times."
Belinda Roberts, CEO of WeDO Scotland, commented, "The last 18 months have been unprecedented in terms of challenges. But the number of competitive and impressive entries we received to this year's awards is testament to growing business confidence.
"The category with the highest number of entries and nominations this year was our inaugural Employee Owned Business Award, demonstrating the growing popularity of this inclusive and forward-thinking ownership model.
"David Narro Associates is an impressive business with multiple locations throughout Scotland, they have created an admirable ethos and operating model, both of which have driven impressive growth."
DNA MD, Ben Adam, added, "This is an absolutely fantastic achievement for the entire team. Like everyone else, the pandemic had a huge impact on our business and I'm proud of how everyone came together to cope with these new challenges. Being employee owned really made a difference with all our team having an input into our response and being kept fully up to speed with how we were doing.
"In the end, we thrived through the lockdown period! We increased our headcount by over 40%, moved into larger premises in both Glasgow and Inverness, as well as opened up a new location in Aberdeen.
"This award is a great recognition of our team. We're really proud of the culture we've built here, supporting our younger engineers to develop their careers with a supportive and diverse workforce. We're looking forward to what the next few years will bring for the business."