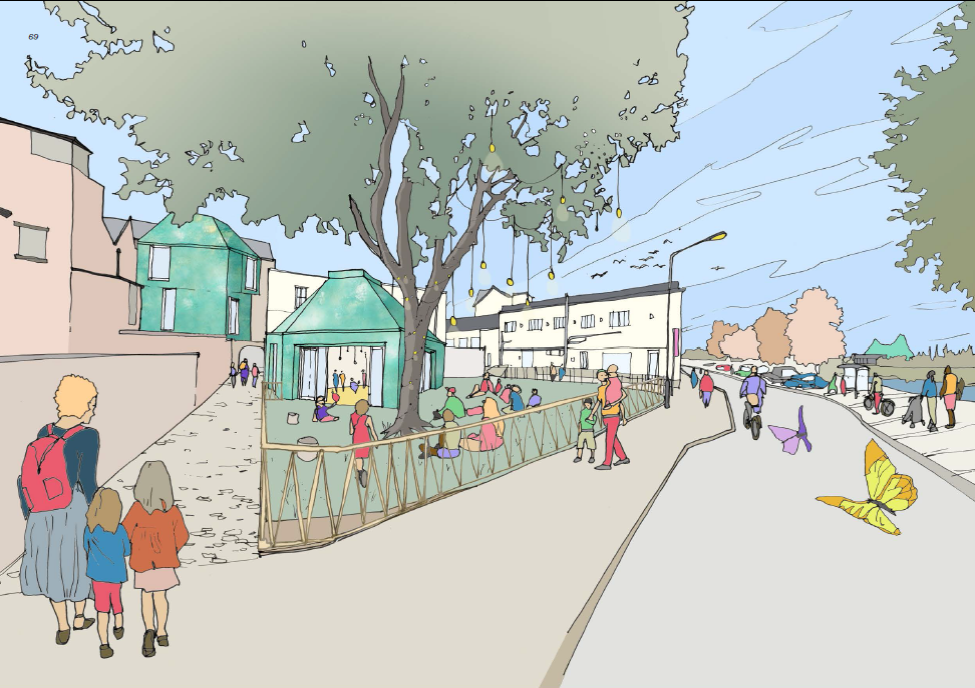 WEST Dunbartonshire Council has revealed that a new library and museum in Dumbarton's Glencairn House could be open as early as 2024, with a planning application set to be submitted in early 2022.
Councillors have been updated on the progress of the project to transform the building with a three-floor extension to the rear overlooking the River Leven.
Glencairn House would display historical items from the council's heritage collection, and include a dedicated children's space featuring a garden and story-telling tree. The design for the extension is inspired by the town's glass works industry, and the 1200-year-old Skellat Bell from the council's own collection.
In addition to the library, the existing facility at Strathleven Place would become a community archive and heritage space.
The combined project was part of the council's successful bid to the UK Government's Levelling Up Fund for £19.9 million.
A procurement exercise for construction can begin once planning permission is secured.
Councillor Iain McLaren, convener of infrastructure, regeneration and economic development, said, "Our plans to transform Glencairn House – Dumbarton's oldest building – into a new, purpose-built and modern library will give us a great state-of-the-art facility which attracts people from near and far, and ensure that our town highlights our rich heritage to both residents and visitors alike.
"The proposed plans show a real creative use of space on our high street, which is importantly sympathetic to the history of the site. I am also really encouraged to see the proposal's connectivity with the River Leven as it is so important that Dumbarton town centre increases its interaction with the riverside. I look forward to seeing it progress in the coming months and years."