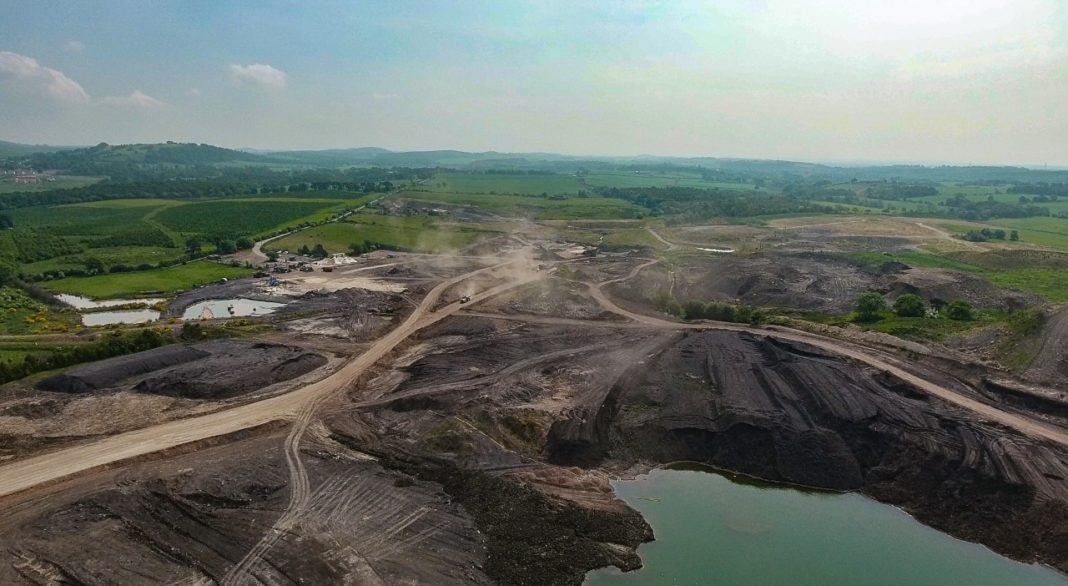 THE landscape around villages in West Fife are set to 'significantly' improve following the striking of a unique deal, Fife Council has announced.
The local authority agreed between Comrie Development Company and Scottish Power to use the remainder of the Comrie Bing to cap the Ash Lagoons at Valleyfield.
It will remove a 'long-standing eyesore' at Comrie and create an opportunity for the redevelopment of the former colliery, the council said.
Further to this, it added that it allow the capping of Ash Lagoons to be completed – which it said will help create a better local environment in Valleyfield and Torryburn.
Scottish Power secured planning permission in September 2020 to put a cap on the Ash Lagoons at Valleyfield, which had been flooded to overcome the issue of ash being blown from the site in periods of dry weather.
Following a site search for suitable material, the Comrie Bing was tested and found to be the 'ideal' material for use in capping the lagoons at Valleyfield. Comrie Bing is a legacy of deep mining at the former Comrie Colliery and consists largely of sandstone and limestone dug from the ground to allow access to the coal seams below.
Local firm I&H Brown is undertaking the work of moving the remainder of the Comrie Colliery Bing to the Valleyfield Ash Lagoons site over a maximum 60-week period, with lorries being routed via the Clackmannanshire and Kincardine Bridges to minimise the impact of heavy traffic on local villages and communities.
Discussions between the new owners of the Comrie site, Comrie Development Company, and Fife Council's Planners are at an 'early stage' regarding possible after-uses for the wider Comrie Colliery site once the last of the Comrie Bing has been removed, leaving a potential development platform at the site.
Scottish Power has agreed a biodiversity enhancement management plan for the Ash Lagoons site with NatureScot, RSPB Scotland and Fife Council, which will guide the future management of the site following the capping process – which the council said will allow the site to maintain its important role as a site of special scientific interest and an important habit for wintering birds, currently protected by European legislation.
Councillor Altany Craik, convener of Fife Council's economy, tourism, strategic planning and transportation committee, said, "This is a win-win for West Fife. Two sites with a legacy of the coal and power industries in Fife are helping each other to tackle environmental issues and improve the environment for local communities."
Fife Council's head of planning, Pam Ewen, added, "I'm delighted that we are working with all the parties involved to make the most of this unique opportunity to assist the rehabilitation of the Comrie Colliery site by putting what's left of the Comrie Bing to good use at another site in West Fife that has experienced problems in the past."