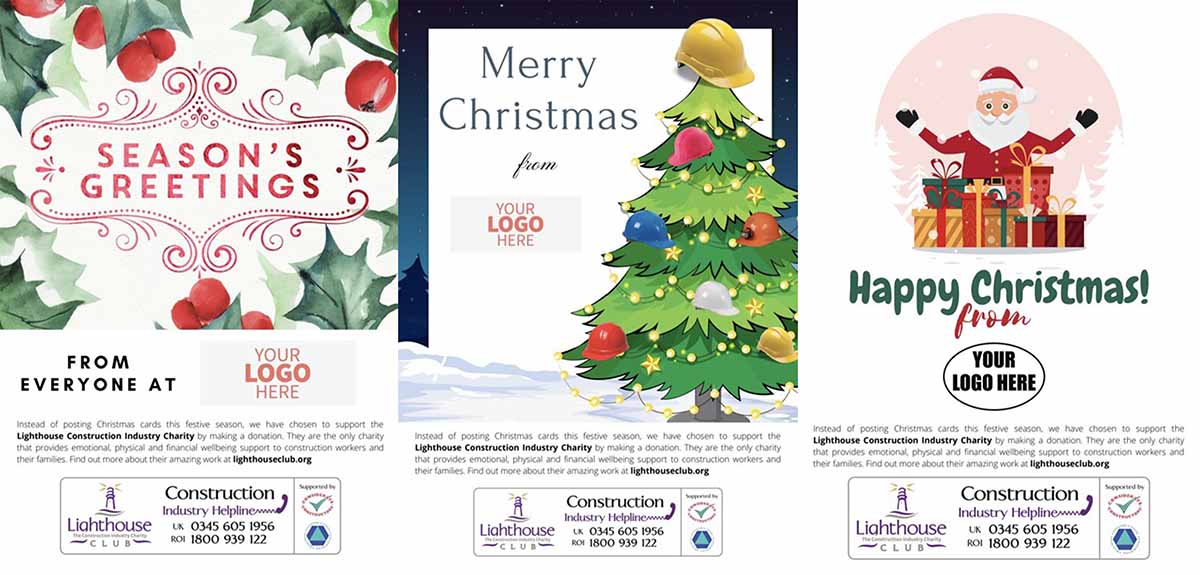 THE Lighthouse Construction Industry Charity has unveiled its 2021 charity e-card campaign ahead of the festive season.
Following the success of last year's Christmas Cracker campaign, the charity has launched three new e-card designs that they will personalise with your company logo in return for a donation.
Companies can share the e-card with colleagues, suppliers and customers and show their support for the charity that provides crucial emotional, physical and financial wellbeing support to the construction community and their families.
Bill Hill, CEO of the Lighthouse Construction Industry Charity, said, "We all know that 2021 has been another year full of highs and lows, and as a charity, we have supported hundreds of families through some challenging times. So what better way to kick start the festive season than sharing a little joy, Lighthouse Club-style!
"By ordering an e-card and making a donation you'll be supporting your construction colleagues in need. The donation amount is up to you, but we would recommend a £1/€1 per contact you send your e-card on to. Not only will you be supporting your construction community, you'll be choosing the environmentally friendly option too!"
For more information about the e-card campaign, click here.