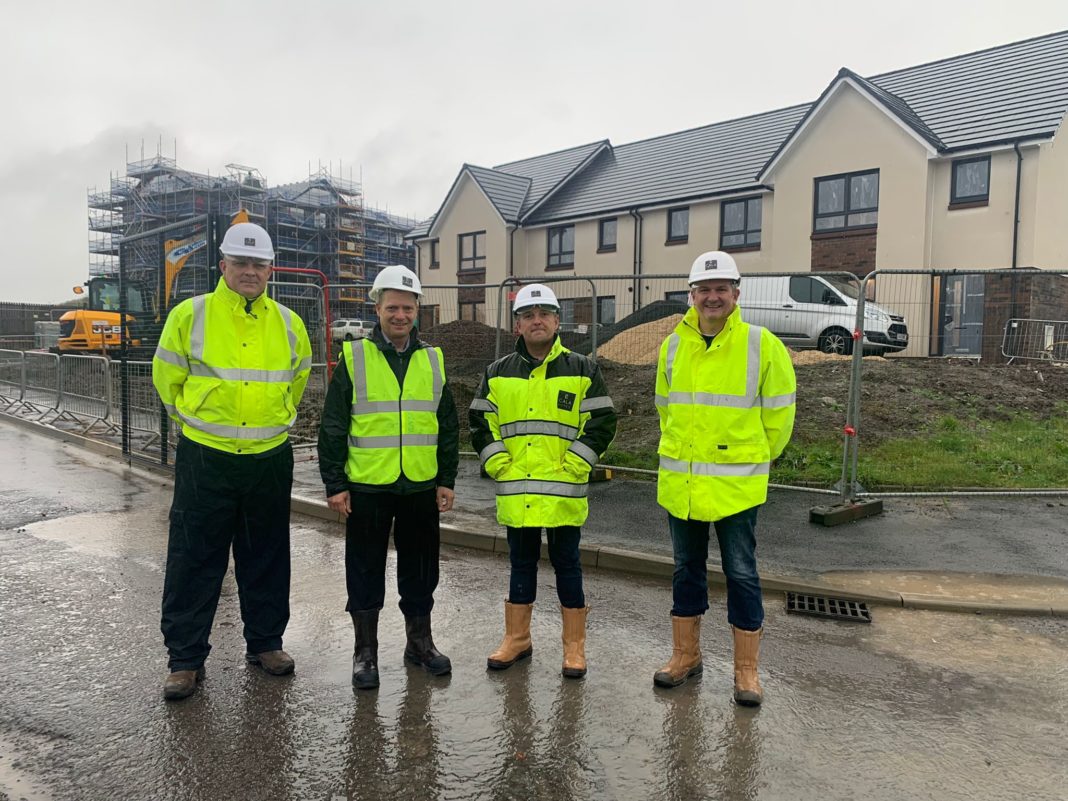 CALA Homes' delivery of affordable homes in Jackton has been praised by a senior politician.
Graham Simpson MSP, Scottish Conservative shadow transport minister and convenor of the Scottish Parliament's cross party group on housing, visited Sequoia Meadows to see the progress.
He also heard more about CALA's long-term plans for the site, which is part of a wider residential development that will see thousands of new homes by a range of housebuilders. The site forms part of a new community featuring a new primary school, several play areas, amenity space and a mixed-use retail component.
New cycle and footpaths will encourage and promote sustainable lifestyles and create safe access to local amenities. A new spine road running through the CGA will also deliver a new connection from Lindsayfield to Jackton.
The development will also contribute to South Lanarkshire Council's housebuilding programme by supporting the delivery of 250 affordable homes, including 21 sheltered housing flats, as local demand for housing continues to rise.
CALA's first phase of development, released back in July, offers apartments, terraced housing and detached homes in various styles and sizes. All homes and apartment buildings will also be fitted with solar panels.
Graham Simpson, MSP for Central Scotland, said, "It was great to see first-hand the plans CALA Homes have put in place for their new development at Jackton and to see the scheme being built. I was pleased to see the good mix of house types and tenures on the development and to be shown the site of a new school. It is part of massive development which will have a significant impact on the town.
"Building something on this scale shows the need for authorities to plan ahead in terms of infrastructure and public services. As the convener of the cross party group on housing we spoke about the challenges facing developers but also the need to properly engage with communities. I look forward to seeing how the community growth area develops."
Graham McNeil, land director at CALA Homes (West), added, "It was great to show Graham Simpson MSP around our Jackton site and discuss in detail how it will support the wider region's ambitious growth plans. We welcome his endorsement of the development and look forward to other opportunities to engage with local stakeholders regarding our future plans."