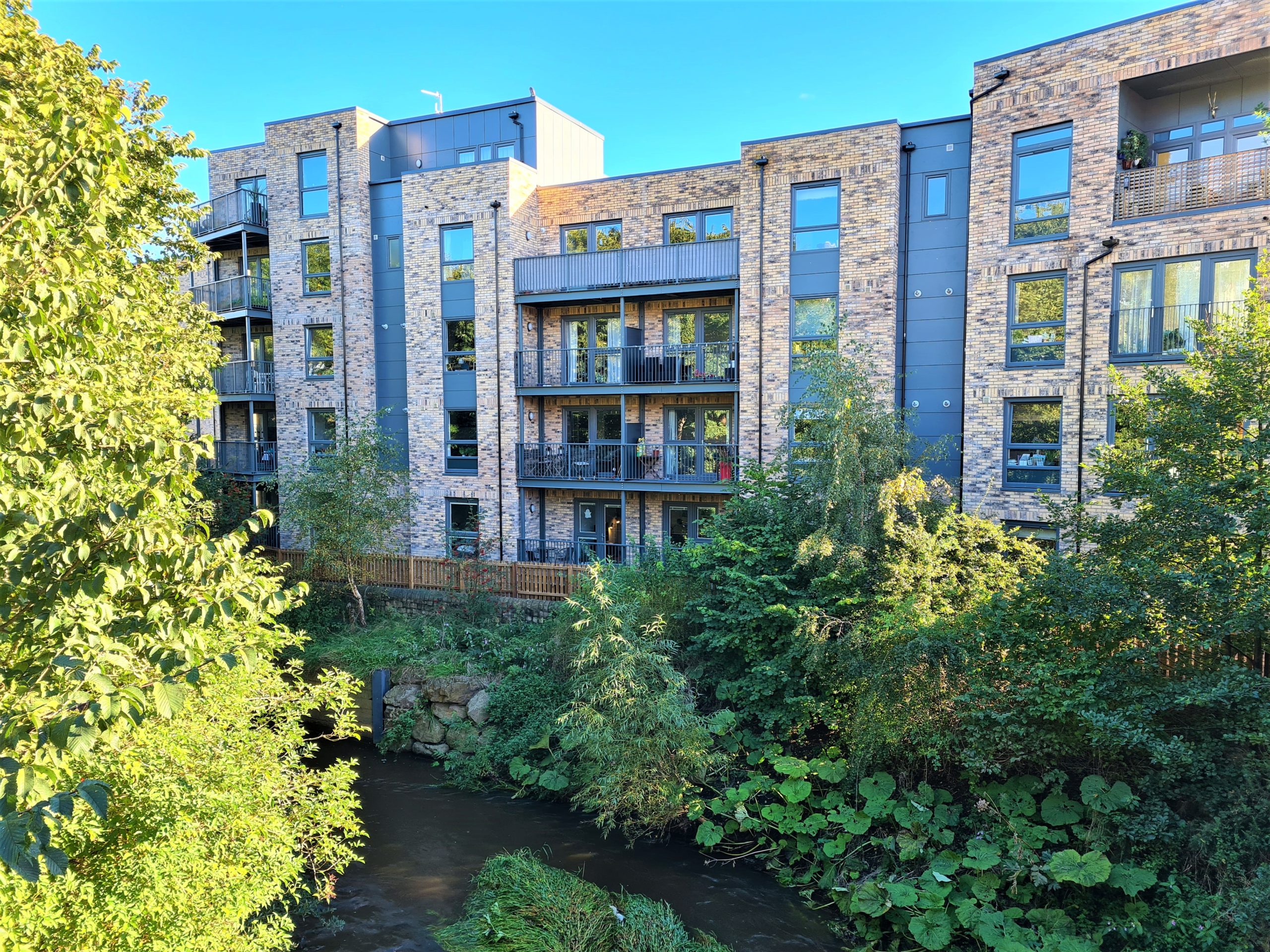 THE build of 49 new riverfront flats on the banks of the Water of Leith in Edinburgh has been completed.
The properties, in the Bonnington area of the capital, consist of three flat blocks between four and five storeys bounded by the river to the north and east.
Cruden Homes was behind the build, whilst full civil and structural services were provided by Will Rudd Davidson.
The engineering consultancy was appointed to the project to determine how to construct the urban development in such a close proximity to the Water of Leith without damaging existing flood defences.
The firm determined that the flats would require support from cantilevered ground beams to avoid surcharging the existing flood defences and that they remain independent from the new structure.
Alan Lamb, associate at Will Rudd Davidson Edinburgh, said, "The biggest engineering challenge on site was how to construct these buildings in such close proximity to the Water of Leith without damaging the existing flood defences that remained along the boundary.
"I am especially proud of what our team in Edinburgh has achieved given the tight site constraints and how the ground conditions on site were found to be of poor quality and consisting of a thick band of made ground covering the site. Every challenge faced by our engineers was overcome and we are all very pleased with the final result."
Alastair Reid, technical director of Cruden Homes East, added, "With the help of Will Rudd Davidson, we were able to overcome many of the challenges related to rainwater run-off, drainage solutions and water discharge and create something very special at this very successful and award-winning new development."