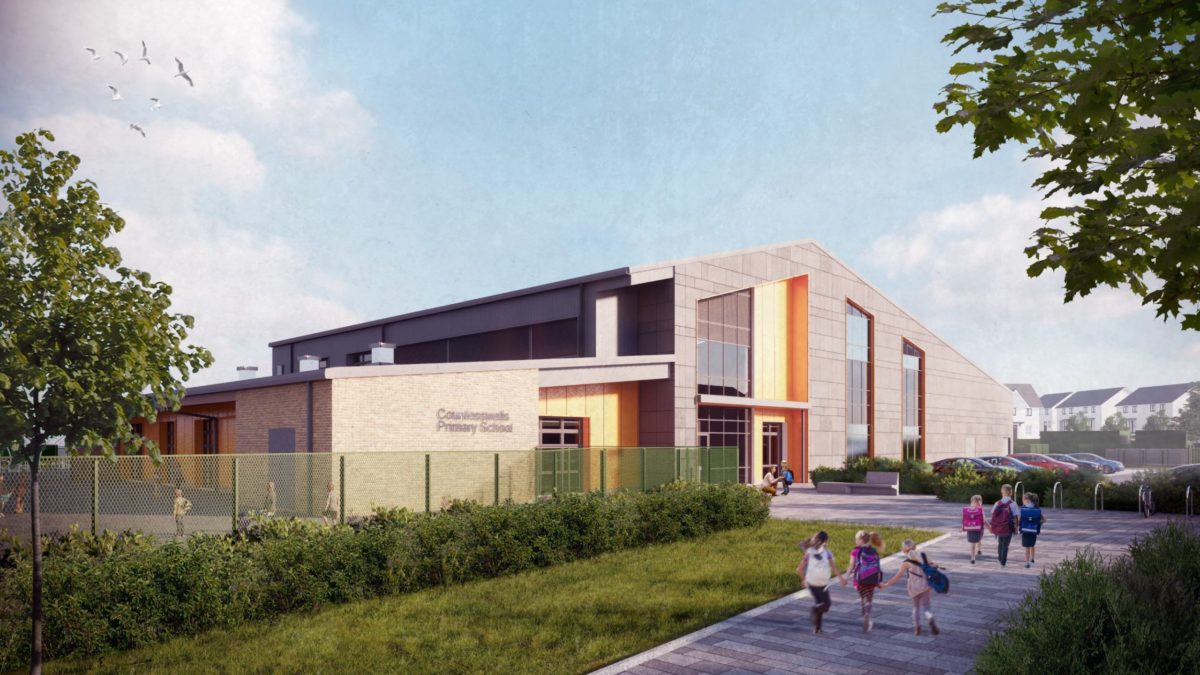 HUB North Scotland is set to start construction on the new Countesswells Primary School for Aberdeen City Council. Morrison Construction is the main contractor on the project, with Halliday Fraser Munro the architects.
The £17 million school will cater for up to 434 pupils and provide 60 early learning and nursery places. Work is due to be completed in 2023.
Features will include an all-weather pitch, two playgrounds and an outdoor classroom.
Groundworks will commence on the western outskirts of Aberdeen, where a new community with 3,000 homes is being created.
Ewen Fowlie, the project director for hub North Scotland, said excellent collaboration by all the partners involved in the project had brought them to this key stage. He added, "We are looking forward to beginning construction and delivering a fantastic new school which will play a key role in the life of the Countesswells community for generations to come."
Colin Milne, project director for Morrison Construction north east, added, "We are delighted to be in a position to start work on this much-needed school for local children. We have a long-standing relationship providing high-quality Early Years facilities in partnerships with Aberdeenshire Council and we look forward to building on that strong track record at Countesswells."
Countesswells Development Limited (CDL) said it will ensure that, where possible, disruption to the local community is 'minimised'. Alex Goodfellow, director at CDL, said, "Breaking the ground of our much-anticipated school is another significant milestone for our community, and a further demonstration of the commitment to deliver a highly attractive community to live, work, play and learn."