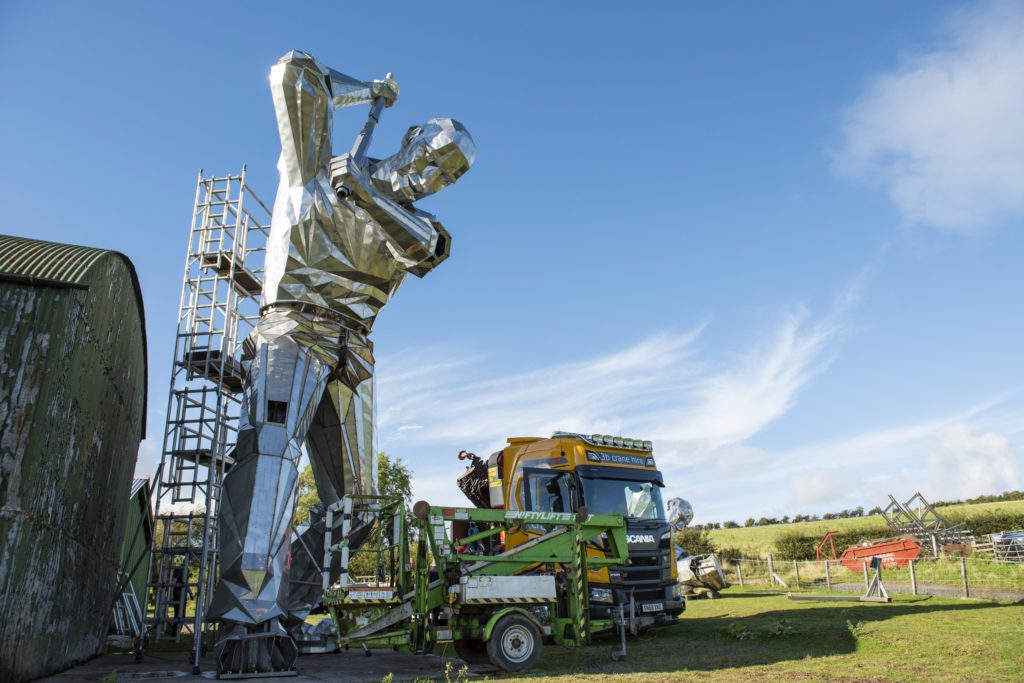 WORK to prepare for the installation of two 10-metre tall sculptures honouring Inverclyde's shipbuilding heritage is set to begin.
The foundations of the Shipbuilders of Port Glasgow statues will begin being prepared on Monday (October 11), with the sculptures to take pride of place in the town's Coronation Park.
Once installed, both stainless steel figures will measure 33 feet in height and have a combined weight of 14 tonnes.
Inverclyde Council said it is thought to be the largest sculptural figure of a shipbuilder in the UK and one of the biggest of its kind in Western Europe.
The local authority added that it is expected works on the foundation will be completed by the end of November, paving the way for the installation of the sculptures in early 2022.
Councillor Michael McCormick, Inverclyde Council's convener of environment and regeneration, said, "I'm delighted that work is about to get underway on what will be an iconic landmark for Port Glasgow and indeed Inverclyde, encouraging more people to discover the area.
"A project of this magnitude doesn't come without its challenges and we have had some difficulties along the way but with the sculptures themselves practically finished and with us now in a position to be able to begin with the foundations, this long-awaited development is finally starting to become a reality.
"These sculptures look to the past and the future by paying tribute to our illustrious shipbuilding heritage and the workers who contributed to that while serving as a modern-day tourist attraction bringing people to Port Glasgow and Inverclyde."