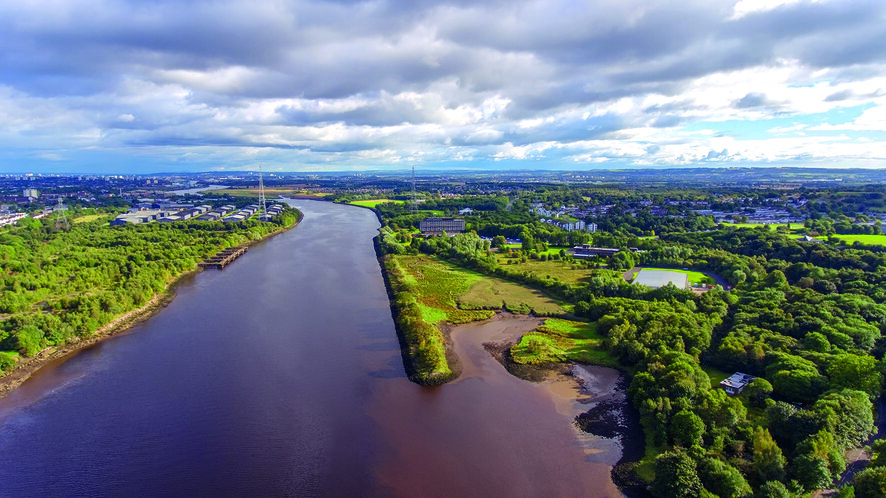 A 'pioneering' system which enables water from the River Clyde to heat buildings has received international recognition.
The European Heat Pump Awards, which attracts entries from all over the world, announced the system in Clydebank as the winner in the Heat Pump City of the Year category.
The £20 million system, which came into operation in December 2020, sees water being taken from the River Clyde to generate heat for buildings on the site of the former John Brown Shipyard in Clydebank, now known as Queens Quay.
Pipework is also in place to supply Clydebank Library and Clydebank Hall, as well as the forthcoming Clydebank Health Centre, which also features over 140 flats and retail units on site.
West Dunbartonshire Council said that the system will contribute towards making Clydebank one of the greenest areas in the country, as well as allowing residents of more than 1,000 homes to enjoy lower bills.
Councillor Daniel Lennie, board member of West Dunbartonshire Energy LLP, said, "This ambitious project will be extremely beneficial  to the people of Clydebank for generations to come and I am pleased to see that the years of work and planning that has gone into reaching this point  is getting international recognition."