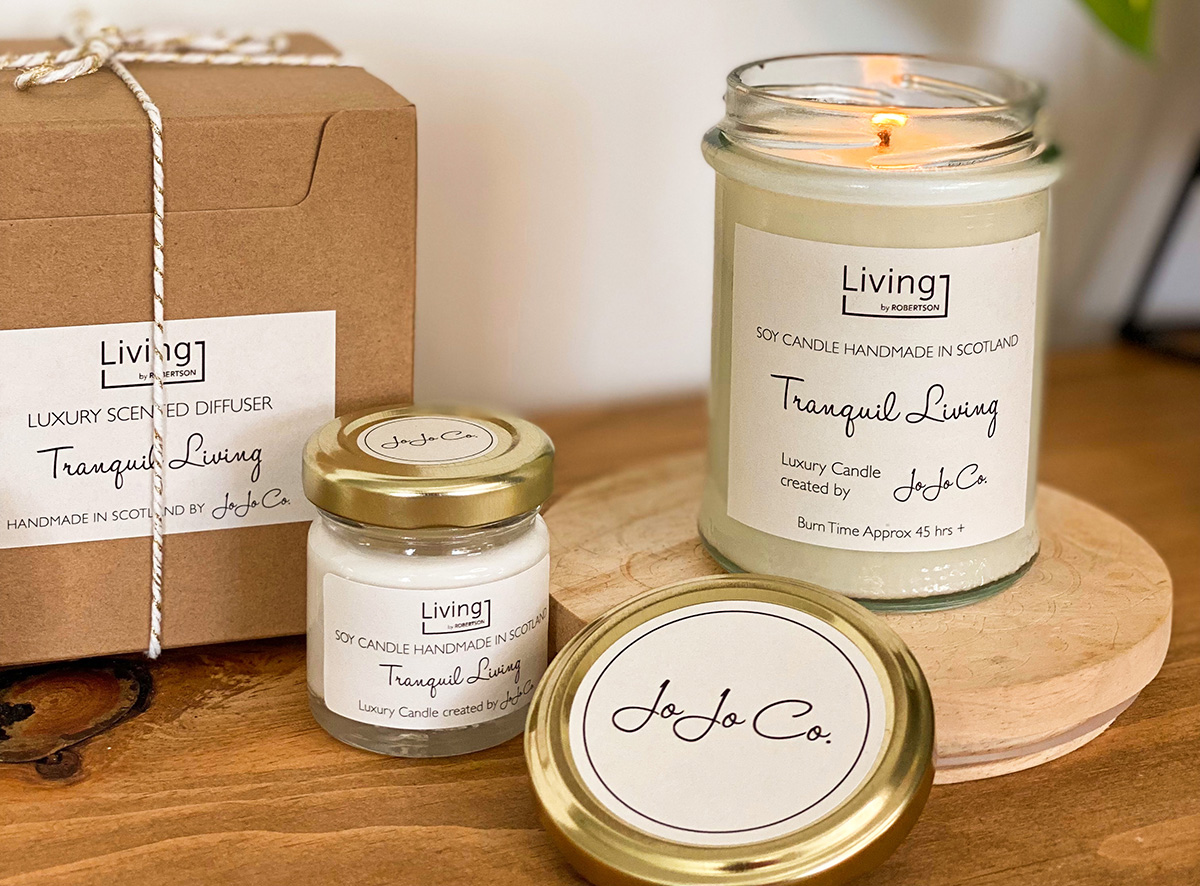 HOUSEBUILDER Living by Robertson has teamed up with artisan candle maker JoJo Co to create a bespoke scent for new homeowners at its properties.
The aim was to create a, 'uplifting and relaxing' fragrance that could work in every room. The scent, called Tranquil Living, is described as a 'rich fusion of floral and oriental notes and cut green stems combined with delicate spices, a heart of jasmine and orange blossom over a patchouli and musky base'.
Each new homeowner will receive their Tranquil Living soy-wax scented candle and fragrance diffuser on the day they move in to their new properties.
Jo Mathewson, founder of JoJo Co, said, "With the creation of the Tranquil Living scent, we wanted to create a fabulous scent memory for homeowners of the first days in their new home. We very much believe that styling your home includes the perfect scent to create the dream home environment."
Margaret Davidson, sales and marketing director at Living by Robertson, added, "We want our homebuyers to feel they are looked after at every step of their journey when buying a new home. After noticing an increase in the popularity of home fragrances, especially in the last year, we wanted to create our own scented candle and diffusers to make move-in day even more special for our new homeowners."