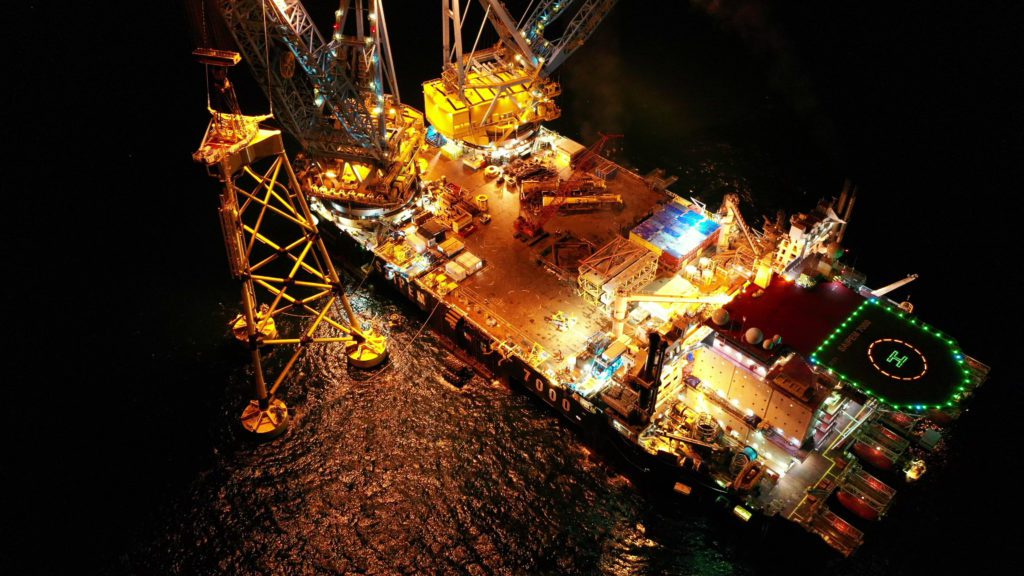 THE first turbine base has been fitted at what will be the world's deepest, fixed bottom offshore wind farm.
Located 27km off the coast of Angus, the £3 billion Seagreen wind farm will be the largest of its kind in Scotland and will power 1.6 million homes in the country.
The jacket foundations arrived at the site from the Port of Nigg on October 6 to be met by a Saipem 7000, with the semisubmersible crane vessel lifting each of the 2,000 tonne jackets into place.
SSE Renewables, which is behind the project alongside TotalEnergies, said that the installation campaign marks the first ever gigawatt-scale deployment of suction caisson technology to fix offshore wind turbine foundations to the seabed.
As the project continues, the firm said that 'several' barges will work in continuous rotation with each other carrying two jackets from Nigg to the offshore site before returning to Nigg for replenishment.
Each journey from Nigg out to site will take approximately 36 hours depending on the weather, with more than 50 people involved each time the barges head out to site including the on-shore team, ballast engineer, tug captain, crew, riggers, welders, tow master and pilot.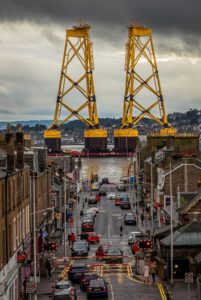 The overall turbine foundations installation campaign is supporting over 140 skilled jobs at Port of Nigg, delivering a green jobs boost and 'significant' economic benefit to the Highlands and Scotland.
Paul Cooley, director of capital projects at SSE Renewables, said, "It is fantastic to get our campaign to install all 114 wind turbine foundations in underway and on schedule for what will be the world's deepest, fixed bottom offshore wind farm. It is testament to the skill of our project team and all our contractors including our Scottish and UK supply chain that we have been able to get to this landmark point."
Colin Palmer, director of marine for Crown Estate Scotland, added, "This is an extremely important development in the expansion of the Scottish offshore wind sector, as we continue to take strides towards a Net Zero future for the country and comes just weeks prior to Scotland playing host to the COP26 summit in Glasgow. We have worked very closely with the Seagreen team throughout the project's development stage, and we look forward to continuing to do so in the years to come as the wind farm itself starts to take shape. It is major projects like this which will help unlock the huge potential of Scotland's seas to decarbonise our energy market and deliver lasting benefits to communities."