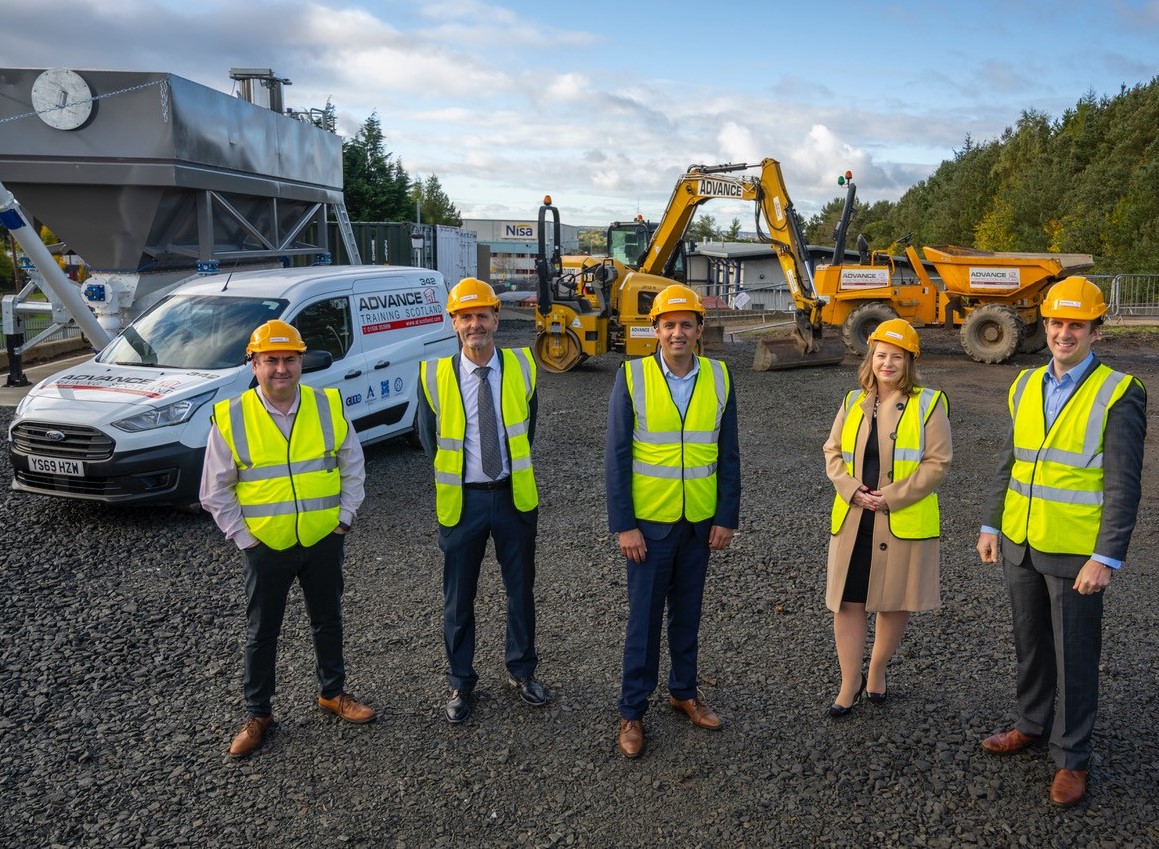 ADVANCE Training Academy in Livingston was recently visited by Scottish Labour leader Anas Sarwar, the party's finance and economy spokesperson Daniel Johnson, and councillor Kirsteen Sullivan from West Lothian Council.
The trio were given a tour before taking part in a virtual roundtable event with businesses and stakeholders from across the industry to discuss some of the major issues facing Scotland's construction industry.
The event, organised by the Scottish Labour Business Forum, was intended to provide a platform for attendees to describe the situation on the ground, share their perspectives, and to outline what help and support is required.
Mr Sarwar said, "It was great to visit Advance Training Scotland to learn about the vital service they provide. Construction must be at the heart of our economic recovery, and companies like Advance Training are essential in training the future workforce. It is crucial that businesses, colleges and schools are helped to work together to develop the next generation of workers."
Gary Logan, training and development manager at Advance Training, added, "One of the big concerns facing the industry is the shortage of skilled workers in the construction industry as a result of Brexit. Encouraging young people into the industry is so important and we are delighted that politicians like Mr Sarwar are taking notice of this issue – there are so many different careers available from operating plant to civil engineering and surveying and lots of different avenues to get there including Modern Apprenticeships and the Kickstart Scheme."
Advance Training Scotland is part of the Advance Construction Group. The Livingston-based training academy offers accredited training in various disciplines including plant machinery, first aid at work, health and safety awareness, site supervisor safety, site environmental safety, asbestos awareness and new roads and streetworks.